---
I think my search for a good moisturizer has ended here after finding this product. I have combination skin, which is dry from the t-zone, i know whomever i tell this, they say that's strange. I heard about this moisturizer a lot and thought of trying it finally. I went to the Kiehl's store in Square One mall and asked for a moisturizer that will suit my combination skin. its always better to ask for the product and get some more information instead of just going in the store and asking for the specific product. I had two options, either the Kiehl's Ultra Facial Moisturizer or the Kiehl's Ultra Facial Cream. I tried both of them, the cream had more thicker  consistency than the moisturizer. Even though the moisturizer seemed a bit more of thicker consistency from the lotions(any fluid body lotion).
Here i had to decide myself if i wanted the moisturizer or the cream, both had good reviews and almost the same ingredients. I decided to buy the Moisturizer, just that i was more inclined towards it. I have been using it since the last two weeks and it is just perfect for my combination skin. For first few days, i used it morning and night, maybe i was obsessed with the way it make my skin look and feel. Now, i am back to my routine to using it in the morning and then cleansing off my face before bed, i know it sounds lazy but i have many excuses at this time and the big one is that i am Pregnant.
This product has made my skin look moisturized and healthy, it absorbs readily into the skin and i do not have to rub a lot, it hasn't caused any breakouts to my skin. It is fragrance free and sometimes make me think of Clinique dramatically different moisturizer. I have used it under my foundation too, without a primer and it looks okay, no issues with that. I do not get a dry feeling or oily feeling on my face, just soft and moisturized all day long.
Buy Here:
---
Hello everyone, i hope you all are doing great and having a nice Easter time. I have been pretty busy and tired this past long weekend. I had guests come over my place and i was making some Indian food, pictures below, the whole morning which made my back very sore.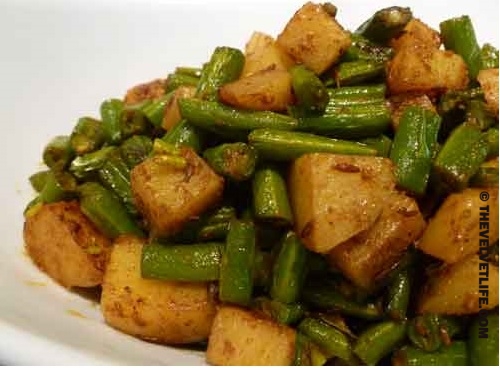 This is the Beans and Potato dish made with beans, potatoes, onion, tomato, garlic and ginger and some indian herbs. This is really nutritious and the best thing is my little one loves it.
And this is the mixture of split green gram and split red gram. It is really light and healthy for all ages, especially for younger ones. In India, people started to give this as a soup to babies around 7-8 months. And this is a healthy option as a soup or to be had with a Naan/Roti. And my little one loves this with rice.
I have been trying to keep up with the pace to writing regular posts and sharing my experiences and reviews of the products i am using these days. Please subscribe to my blog and let me know how you like my posts. Your suggestions and comments are genuinely appreciated.
---
Blushes are always my weakness, i want them in all shades and textures that suit my skin tone. Tarte Cosmetics has been my favourite product since last year. I bought two maracuja blush and glow tints from them which looked just so delicious.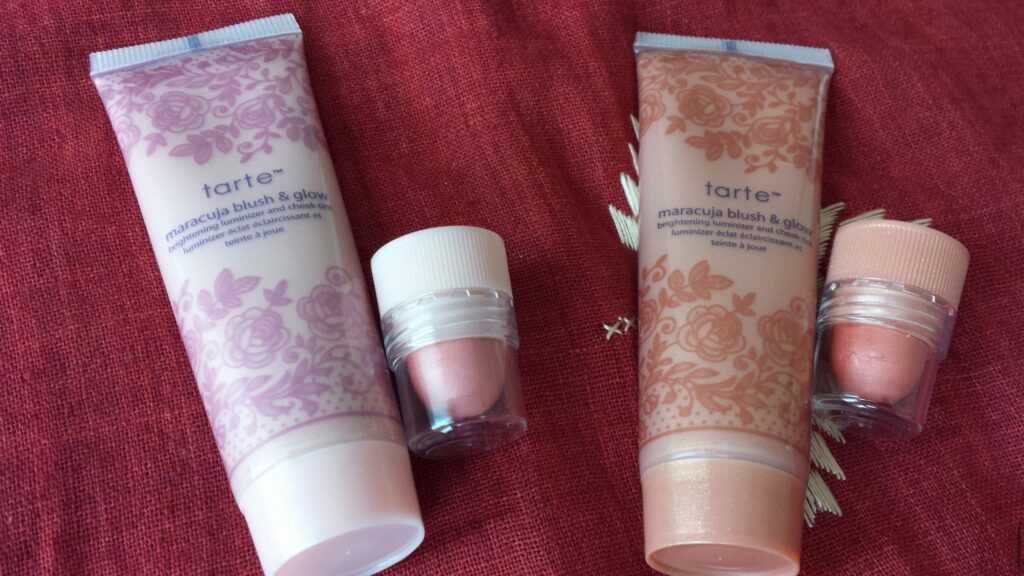 I got them in colors Moonlight and Sunlight and totally compliment my skin color and tone. They are a really great duo to work as a blush and as a luminizer together or can be used separately. As i have combination skin, it gives hydration to my skin as well a natural radiance. I have tried using them both on over my makeup as well as on no-makeup, and it gives really natural and dewy look to my cheeks. As for the luminizer, i have used it alone to highlight over my makeup and with the blush with which it just compliments it with a very radiant skin.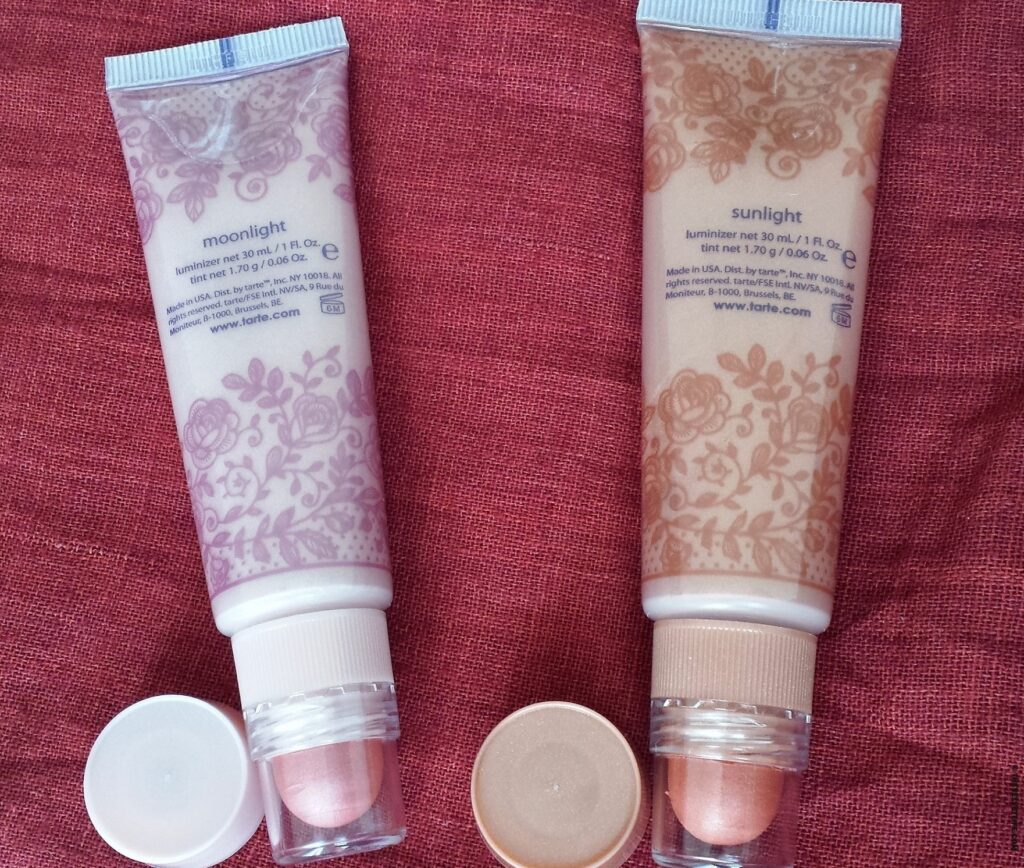 The ingredients are just as expected from this brand, no issues with that. Packaging wise, It is a cream stick-like blush at the end cap and a illuminator in the tube. I swipe the blush on the apples of my cheeks, then blend with a brush outwards diagonally towards my ears. Top it off with the luminizer on my cheek bones and buff. Other times, I mix a few drops of the luminizer into my foundation to perk my complexion up. This product has not caused any breakouts or other skin concerns over my combination, sometimes acne-prone skin.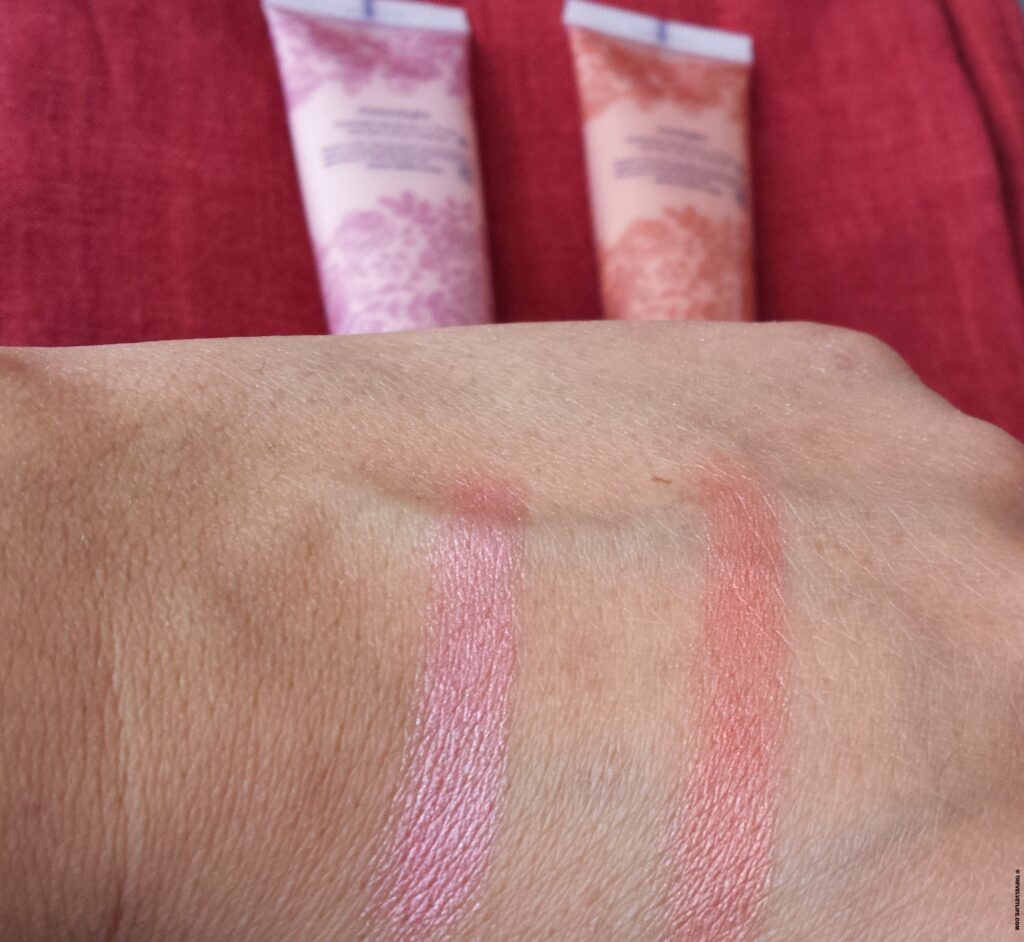 As for the sunlight shade, i use it over my cheeks to give a rosy glow on top of the blush or on my brow bones when using pink and peach tone eye shadows.
And for the moonlight, it is a light iridescent shimmer with a cool subtle lilac tone. I use it for brow bones, cupids bow and cheekbones to brighten and illuminate any look.
It is an added bonus to have both blush and luminizer together and over that, quantity of the product is good for the price. And as i am pregnant, this has become just one more reason to glow.Loving it!
---
---