---
This is one of the best masks i discovered that actually works   Period. I really mean it. I have been in love with the P50 lotion from the Biologique Recherche but this is one of the best thing after the lotion. I found this mask while searching for something for my hormonal acne and combination skin. I didn't see a huge difference in my skin when i had the hormonal acne but once my acne cleared up, this worked wonders. The look and feel of my skin really felt better after using this mask.
The only thing that bothers me about this mask is the smell, generally i am not sensitive to smells or in other words i don't even bother about the smell if something suits my skin, but this mask is an exceptionally stinky mask. Yes, it is not something that u get used to, not in this case, every time i apply this mask on my face, i have to mentally prepare myself to get started. Believe me, i do so only after thinking about the after effects of this mask.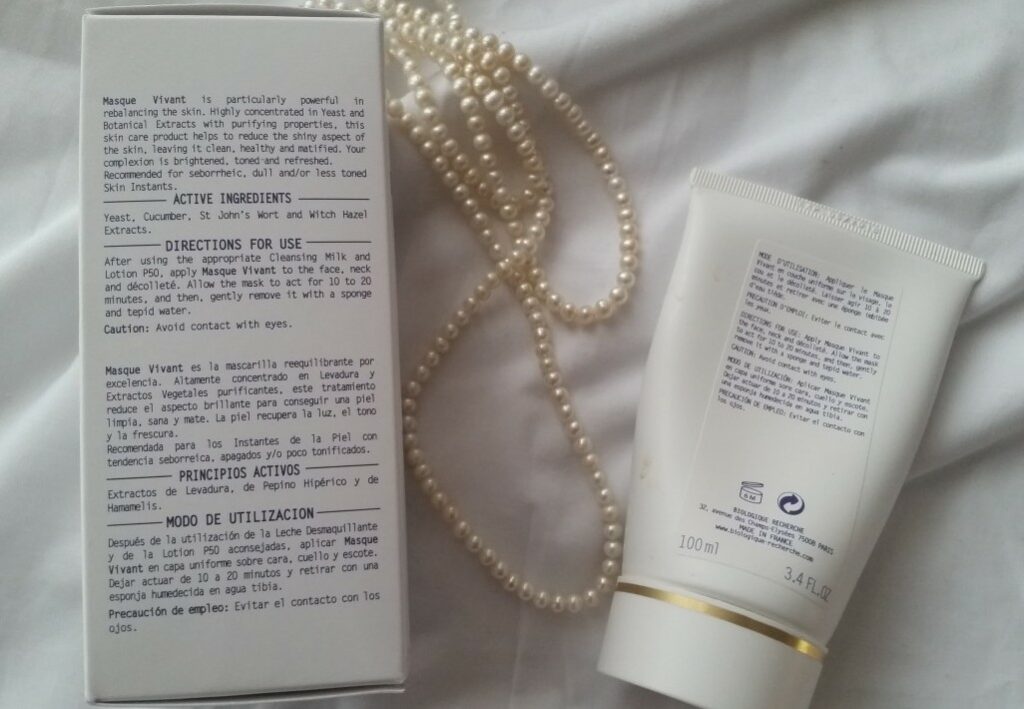 Biologique Recherche claims this mask to be brightening, toning and refreshing for the skin. And i fully support them with their claim. It has worked wonders for my dull combination skin, making it glowy and flawless. I have also seen improvement in the size of pores on my cheeks and blackheads on my nose have really reduced.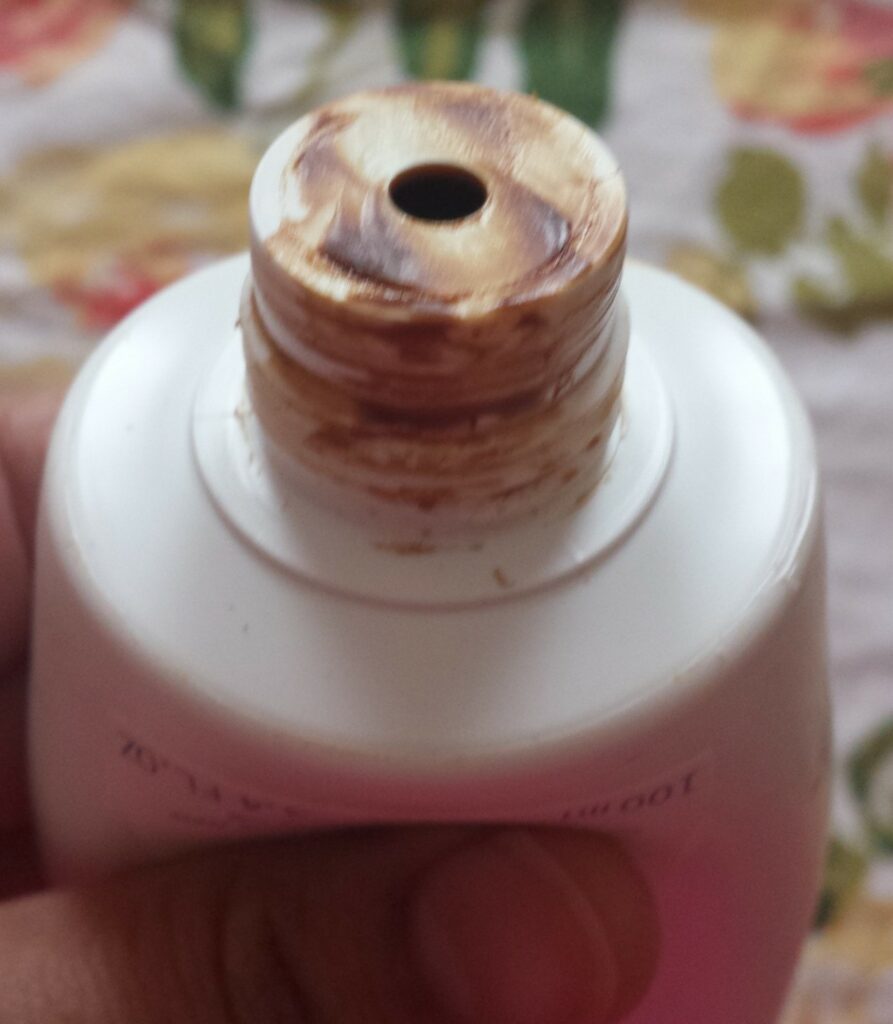 I always use this mask during evenings, my routine when i use this mask is
1. Double cleansing with oil, followed with a non foaming cleanser(if i wore makeup during day, Otherwise single cleanse with non foaming cleanser)
2. Acid toning, p50 lotion or First Aid Beauty Radiance pads. This step can be avoided too.
3. Thick layer of Biologique Recherche Masque Vivant, avoiding the eye area.
4. I usually keep it for 20-25 minutes and then rinse it with warm water while massaging my face.
5. Use my Biologique Recherche Cream Dermopurifiante, which i will be reviewing in few days.
This masque is CAD $65 for 100ml and i bought this online from La Chambre Des Dames with $10 flat rate shipping, it is also available at  ONE 2 ONE Studio ONLINE with extra shipping charges.
---
Yes, i heard about Kate Sommerville from Caroline Hirons and i am happy i did. I have been using this serum every night since the last 3 weeks and totally in love with it and the way it makes my skin feel. Now, giving some background on my skin condition, i have a combination skin with hormonal breakouts.
Since my delivery 7 months ago with Baby no 2, my skin was real bad with big giant painful hormonal acne over my jawline, i still have pictures of my face at that time and will surely dare to share it here some day. So, the acne cleared up with much of my effort (which i will share in my upcoming posts) but my skin looked very dull and dehydrated. I was searching for some Vitamin C product for my spots since long time but was not in hurry to buy one so that to give my acne time to heal up. Finally, after a lot of search and backed by reviews from lots of people online, i splurged into this product, and another co-incidence was the launch of Kate Sommerville Skincare at Sephora Canada.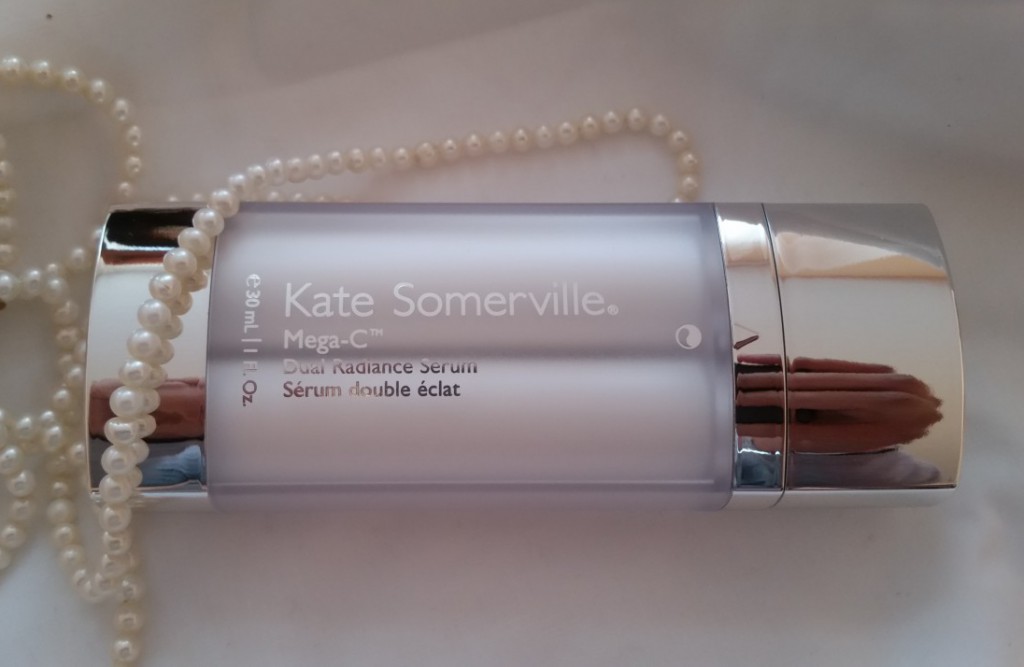 This is a costly serum around CAD $108 for 30ml of the product. It comes in a nice bottle with 2 chambers, one has 10 percent vitamin C and other has youth-enhancing bioactive omegas 3, 6, 9, and 7. Both chambers have pump and product from both pumps need to be mixed before applying.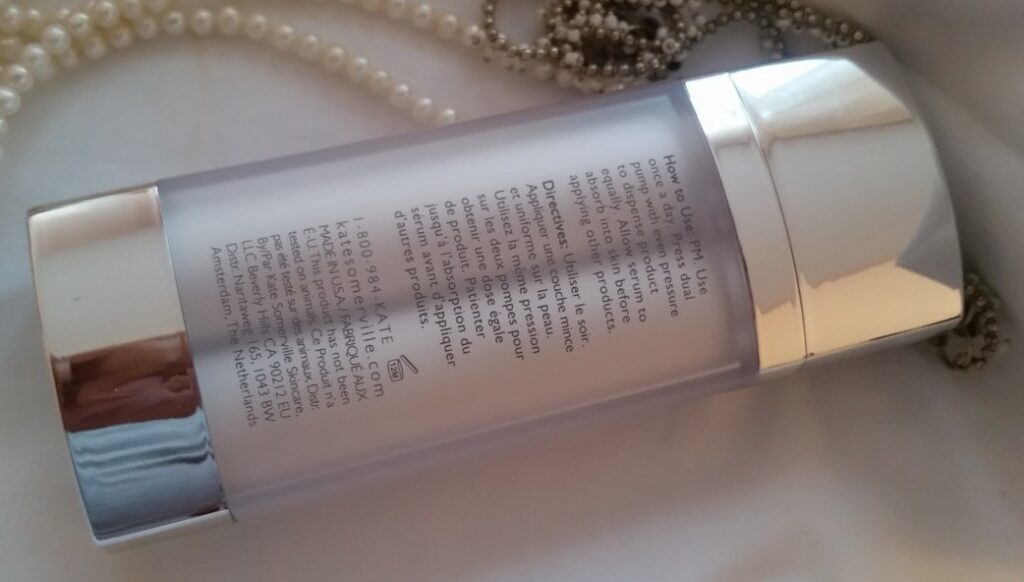 What it has really helped me is with my pigmentation and spots from my hormonal acne, has improved my skin tone and radiance. I started noticing the difference in the overall skin appearance during my first week of its use. I never noticed any dryness or sensitivity on my skin but i was very diligent to use sunscreen during the day. It is totally worth the price and i am planning to buy one more to keep it as my backup.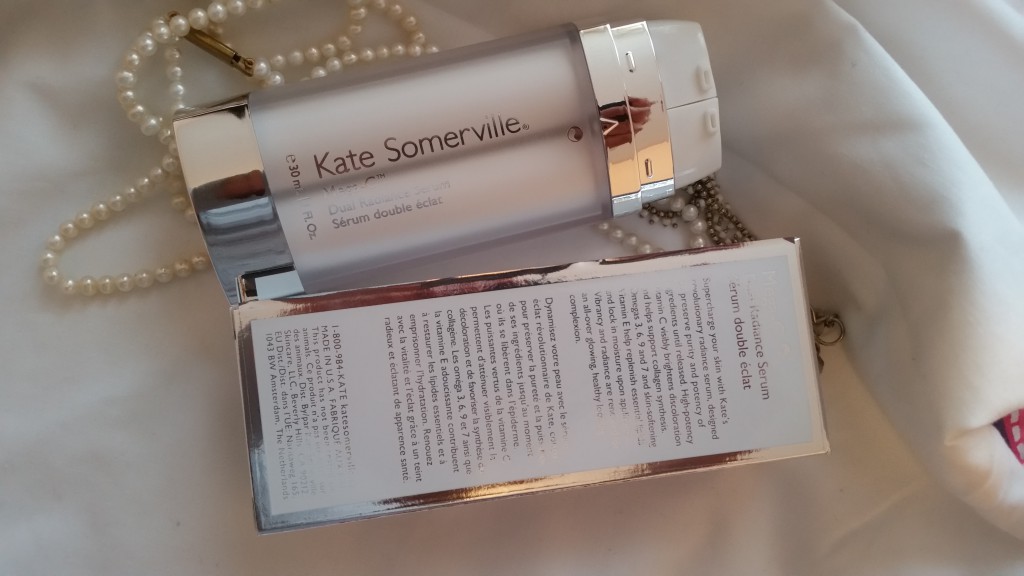 I do not use it every night of the week but i miss it for a day or two and swap it with some hydrating serum. My night routine with this serum involves:
1. Double Cleansing(if i am wearing makeup or sunscreen during day, otherwise just single cleansing)
2. Acid Toner
3. Hydrating Toner, usually a spritz toner
4. One my face is dry, i apply my Eye cream
5. Then, i take two pumps from each chamber of Kate Sommerville Mega C Dual Radiance Serum into my palm and mix them with my finger, then apply it on my face with a little massage until it soaks.
6. Night time moisturizer
You can buy it online from Sephora Canada with free shipping option or from the Kate Sommerville Skincare, they ship to Canada with extra shipping charges and custom/duties.
Have you also tried this serum, if yes let me know if it worked for you the way it worked for or if you are thinking to try this out, you can ask me anything regarding my experience with it.
---
I know its been ages since i wrote my last post, everything is okay, i have been busy with two kids and stuff. Life is running too fast. Its been 7 months since my delivery of Baby no 2, a Boy. My girl is almost 4 years. Both are keeping my hands full.
I have been regular on instagram since last few weeks and with that, i am planning to be regular on my blog posts. In the past year, i have been regular with trying new stuff for my skin, hair and makeup. My skin was a total wreck after my delivery, which was totally unexpected and really scary for me. I expected my skin to be better after delivery but it was total opposite, my skin was in the condition it had never been. I had terrible hormonal acne which really effected my confidence. And when the acne came under control, it was the turn of my hair. I will share all the things that i tried and which one's worked for me. Also, i had my trip to India for my Brother's wedding last year, lots of fun and shopping.
I would really like to hear your experiences of postpartum acne and hair fall and what worked for you.
---
---