---
Marc Jacobs Beauty products have been on the top of my wishlist, whether it is their makeup or the blushes. I am slowly and steadily building up my collection from this brand. Marc Jacobs is a well-known name when it comes to fashion and now for Beauty also. I am always looking to have the products that work well as well have a nice quality, so that is natural for me to be drawn to Marc Jacobs Beauty. Marc Jacobs Beauty Air Blush Soft Glow Duo is available in 5 shades and I picked up Marc Jacobs Beauty Air Blush Soft Glow Duo in Flesh and Fantasy from Sephora. It is so beautiful that I could not control myself to click pictures first and then touch it, you will see in the pictures I have already dipped my brush into it.
Marc Jacobs Beauty Air Blush Soft Glow Duo ( CAD $57) is described as an innovative powder blush duo palette with two shades for customizable color that delivers foolproof radiance all day. This blush is infused with Japanese air powder for the perfect cheek look. Air Blush is created using a process called soufflage, means air-whipped in French, for a silky-soft, cream-like texture that blends effortlessly with the complexion. The unique striped pattern on this blush is inspired by Marc Jacobs dress.
The blush is very lightweight and very easily blendable. The light shade is meant to highlight and the darker shade is for adding color to the cheeks, I prefer to swirl my blush in both the shades and then apply on the apples of my cheeks. It gives a really natural and radiant effect to the cheeks.
The staying power of this blush is amazing, I do not have to worry about it the whole day for around 7-8 hours. If I go a little heavy handed, it still blends in so nicely. I picked up the shade 506- Flesh and Fantasy which is a medium peach and the result of both shades mixed together is radiant peach shade which looks very natural on my medium tan skin tone. The product is buildable and in my opinion, will suit most of the skin tones. The packaging of the blush is so luxurious, sleek black case with button closure.
This is one of my favorite blushes at the moment and I do not see it going anywhere from my favorites list anytime soon. Marc Jacobs Beauty Air Blush Soft Glow Duo Flesh and Fantasy is available at Sephora Canada.
---
Blushes are always my weakness and when they are pink with a gorgeous packaging, i can not resist. This is Guerlain Spring 2017 limited edition blush. The packaging and the product inside, both looked marvelous online and i placed an order with hesitance. And i do want to mention the name of this blush again "Happy Glow" and i love these both words.
This is a powder blush with highlighter that imparts radiance to the complexion with a blend of pearly pigments. The blush has a sheer coverage and the finish is matte and imparts radiance to the area. That means it is safe to use during the work days. I have to consider this fact before buying any makeup that the products should be office friendly, off-course few exceptions i do not mind.
The pressed pearls of powder in this blush does Colour Correction and the stardust technology for a soft-focus perfecting halo gives Radiance which is tailored to every skintone. This blush does have a delicate violet fragrance which is not very heavy. I have used this blush with light hand and with heavy hand, and it totally looks natural and glowy on my medium pale skintone.
---
As per Sephora website, "Kate Somerville Age Arrest hydrating Firming Mask is A firming and hydrating mask to reduce the appearance of wrinkles, increase skin firmness and elasticity, and significantly moisturize skin."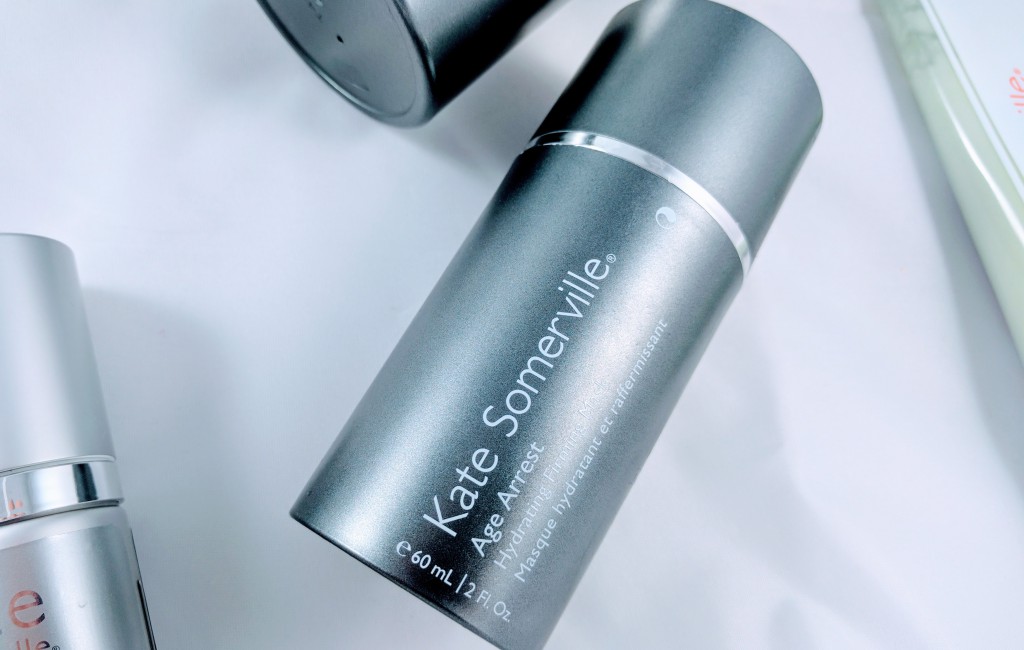 I put this mask twice a week after cleansing, toning and treating my skin with a serum. I do not use this product as a 10-15 minute mask but as an overnight leave in treatment(sleeping mask is the right word). I have noticed it irritates my eyes when i apply it near them, so i do not apply it near my eye area, but i do skip an eye cream when i use this mask. I apply a thick layer of this mask on my face in the evening. Before going to bed, i massage the unabsorbed part of it into the skin. I have tried washing it off after 10 minutes but see more better results if i leave it on during night.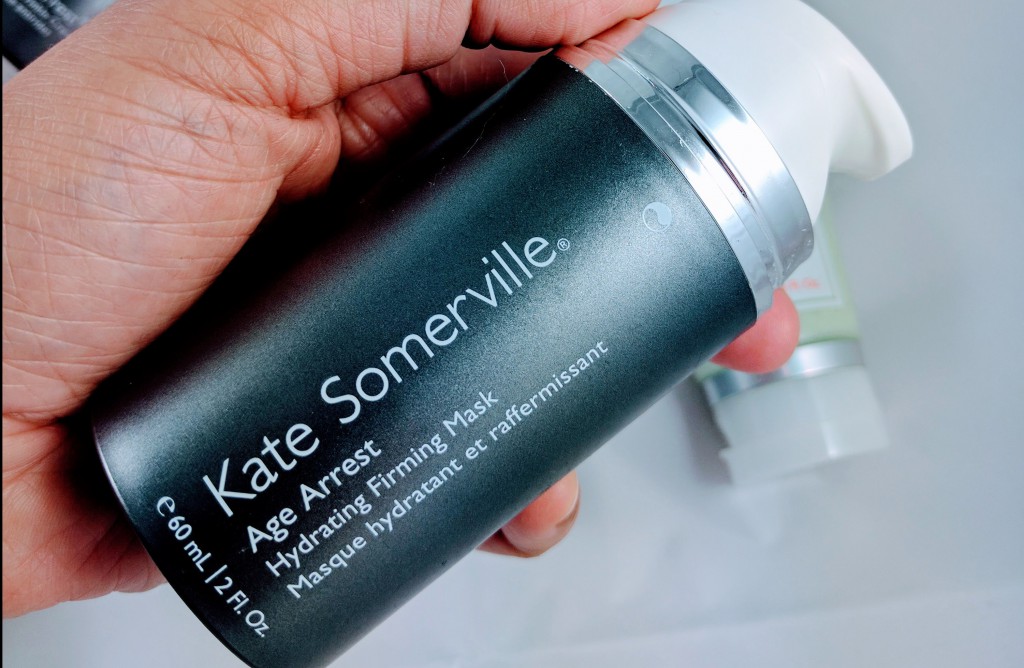 It has very sanitary packaging with a pump dispensing the perfect amount, i usually take 2 pumps for my face and neck. I have been using retinoid products, and using this mask every two days has helped me keep away from flaking, although i always use some hydrating finishing moisturizer every night. The smell of this mask is light and pleasant and it sinks in nicely. I have noticed that the thick layer i use for this mask, it do spreads to the eye area and also towards the lips, maybe i need to lower the amount i use 🙂
I have loved all the products i have used from Kate Somerville and this is one of them. I am also using the Age Arrest Anti-wrinkle cream from Kate Somerville, which i will review soon.Comparing both of them, this mask is 60ml for $90 CAD, and the Age Arrest Anti-Wrinkle Cream is 50ml for $105 CAD, both are a perfect option for winters. I do not feel a lot of difference in both except this mask seems more hydrating.
Have you guys used this mask?
Buy here:
---
---