---
I would like to tell you my thoughts and verdict before even I start talking about this eyeshadow quad, Chanel Les Ombres Multi-Effect Eyeshadow Quad in 278 Codes Subtils is one of my most favorite eyeshadow quads, whether it is the formula or the shades, I love everything about it.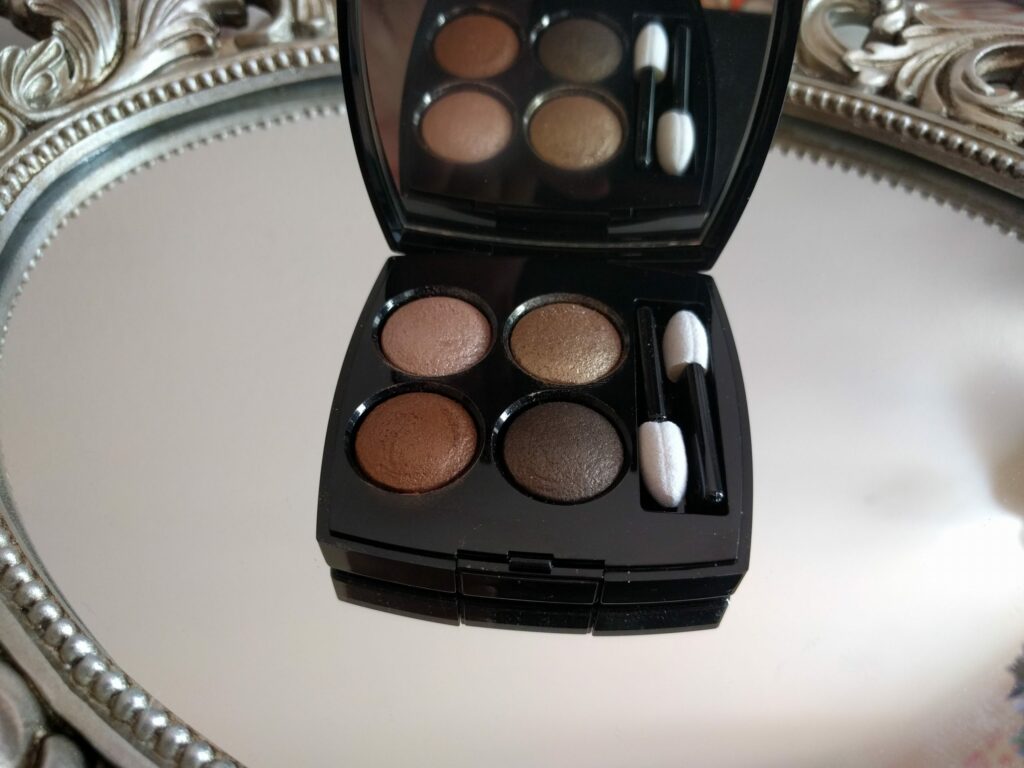 I was never into eyeshadows since last year that I started looking into them and then what caught my eye in the magazines and social media the most was the shiny or sometimes wet kind of look on the eyes. This was something I wanted to have on my eyelids and I was sure it would look natural as well as beautiful on my lids. This is when I bought this Chanel Les Ombres Multi-Effect Eyeshadow Quad in 278 Codes Subtils. All the shades in this quad seemed to look very neutral yet buildable and something that would suit most of the skin tones and eye colors.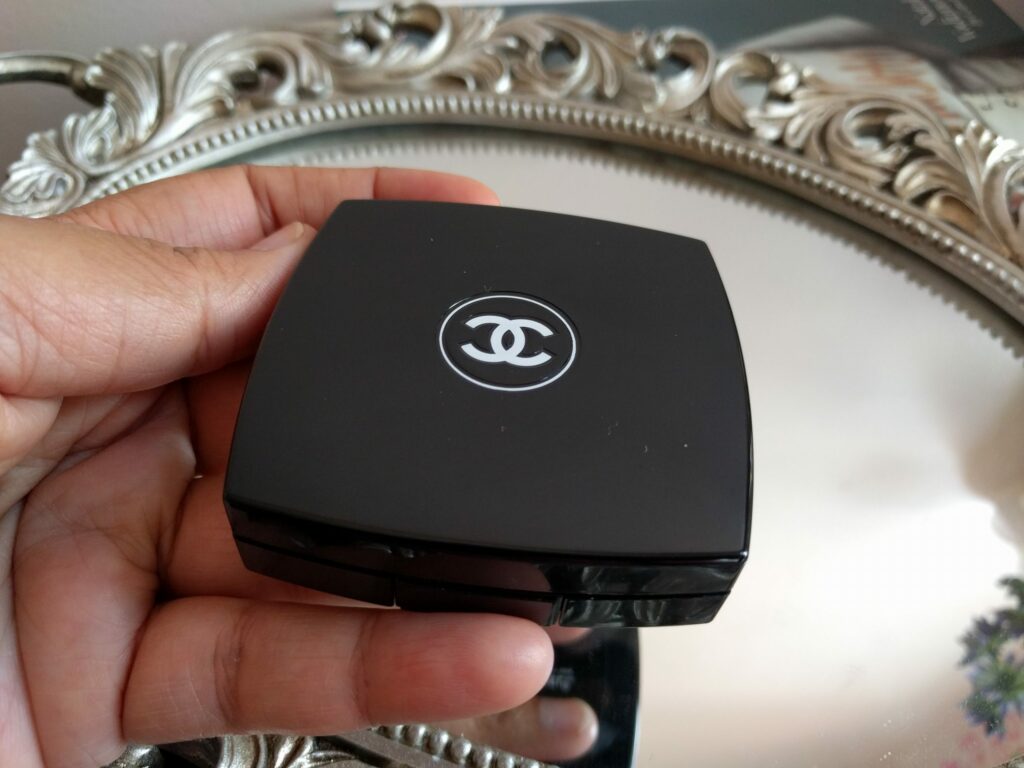 From the Chanel website," A palette of four eyeshadows that features the most advanced innovation to enhance creativity. It's optimized formula unites softness and easy application to express maximum color: consistent, luminous and even all day long. The shades come in a variety of effects: matte, satiny, iridescent or metallic.
A practical and portable black lacquered case with a large mirror. Result: The four eyeshadows blend endlessly to define natural, intense, sophisticated or smoky eyes."
I would also like to add the description about the formula from the official Chanel website, "A formula that enhances color and makeup effects.
An exceptional concentration of long-lasting pure pigments for a wider range of effects and intensities
A manufacturing process for easy application and immediately intense coverage
A jellifying system and a blend of polymers and spherical powders for: a soft, creamy, glide-on texture, shades that blend together perfectly, an even makeup result"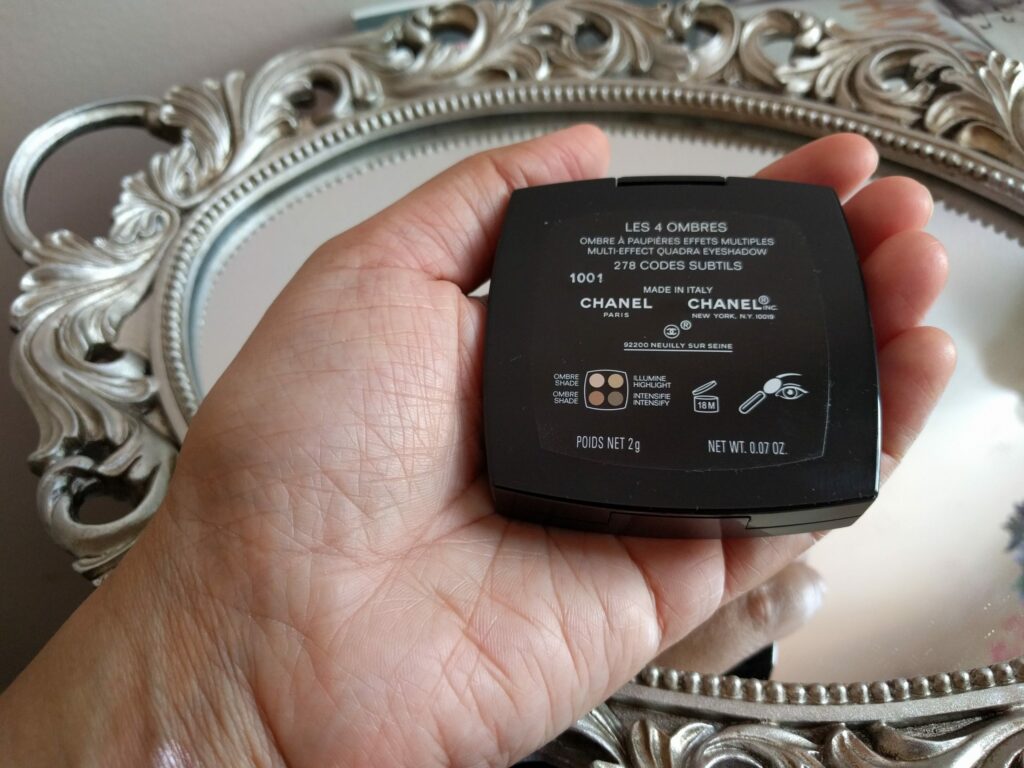 The packaging of this eyeshadow quad is in the classic black like other Chanel products, the four shades housed in a beautiful round circle shaped containers inside the case. Starting from the top left, the shades are medium dark peach, medium golden brown, medium brown, blackish brown with forest green hints. All the colors can be applied alone on the eyelids or together to create a beautiful eye look. All the shades are nicely pigmented and very blendable. They formula has a soft and finely milled texture which makes it really easy to apply.
They give a very nice glowy opaque kind effect on the eyes when used with a light hand, and this is what I was looking for. To make a more intense look, the are very easily buildable, blendable and stay on well for over 8 hours. Just to let you know that I have oily eyelids and these work well for over 6 hours on my eyes without an eyeshadow primer. I do not have a particular way I apply these shades but depends on my mood and my creativity level that day.
This is a really great quad with all shades beautifully done and all of them work very well together. The only thing I am disappointed about for this palette is that it is a limited addition. Being so versatile and suited for most of the skin tones and eye colors, it should be a permanent addition to the Chanel makeup collection.
This eyeshadow quad retails for CAD $68 excluding taxes.
---
Masks are everywhere and when it comes to the best one's, Omorovicza Deep Cleansing Mask is raved about and loved by the best beauty and skincare guru's out there. I know we hear the word deep cleansing in every other product but do we really know what ingredients in them deep cleanse the skin? Omorovicza Deep Cleansing Mask has calcium, magnesium, zinc, and copper which helps re-energise and brighten the skin, evens out the skin tone, controls shine and draws out impurities.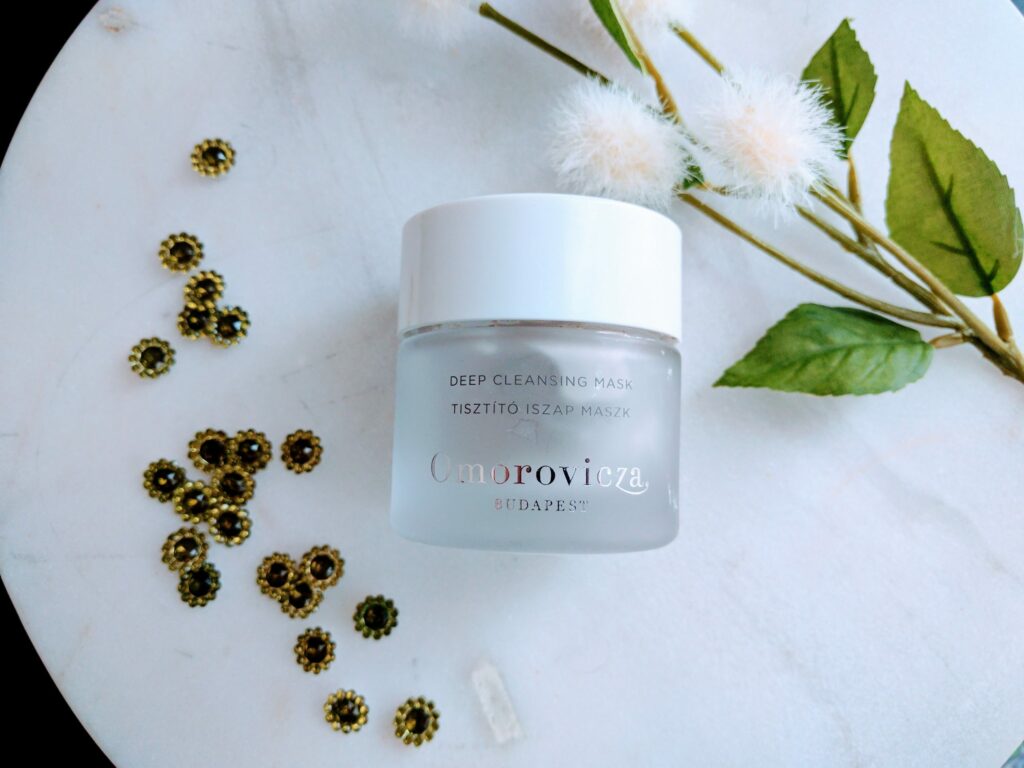 To separate the benefits of the above ingredients here is short description for each
Calcium – It regulates skin's natural sebum production, keeping skin conditioned and dryness at bay. It also helps repair the skin and replenish skin cells
Magnesium – It moisturizes, calms,  and soothe problematic skin
Zinc – It has healing and antibacterial properties
Copper – It helps reduce the appearance of fine lines and wrinkles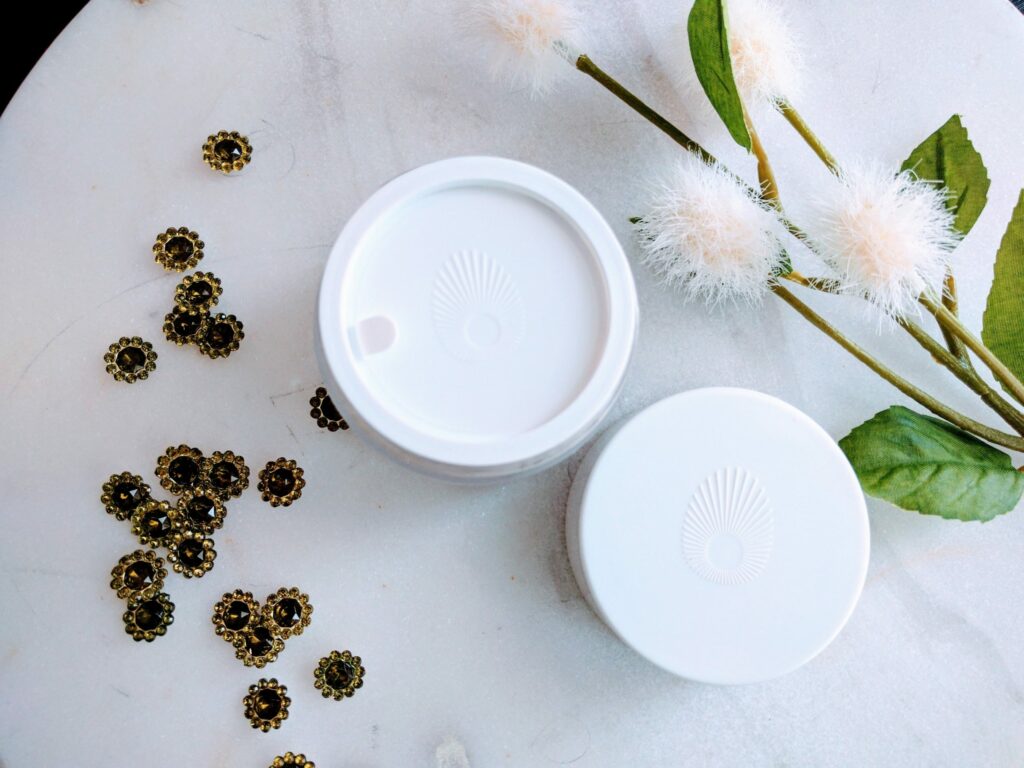 So now you know how good the main ingredients in this mask are. Now lets come to my story of how I bought this. Actually, I got a sample of this mask as a gift with purchase and I loved it. I bought the full size and as you will see in the pictures that I have few uses left of this mask.
From Cult Beauty website, "Omorovicza Deep Cleansing Mask uses Hungary's famous healing waters and mineral infused muds from the thermal Lake Héviz to create a wonderfully effective skin purifier. After just one use your complexion will be more even and matte. Plus, the Omorovicza patented delivery system, the Hydro Mineral Transference™, anchors the minerals and trace elements in Hungarian healing waters, improving their delivery while revitalizing skin."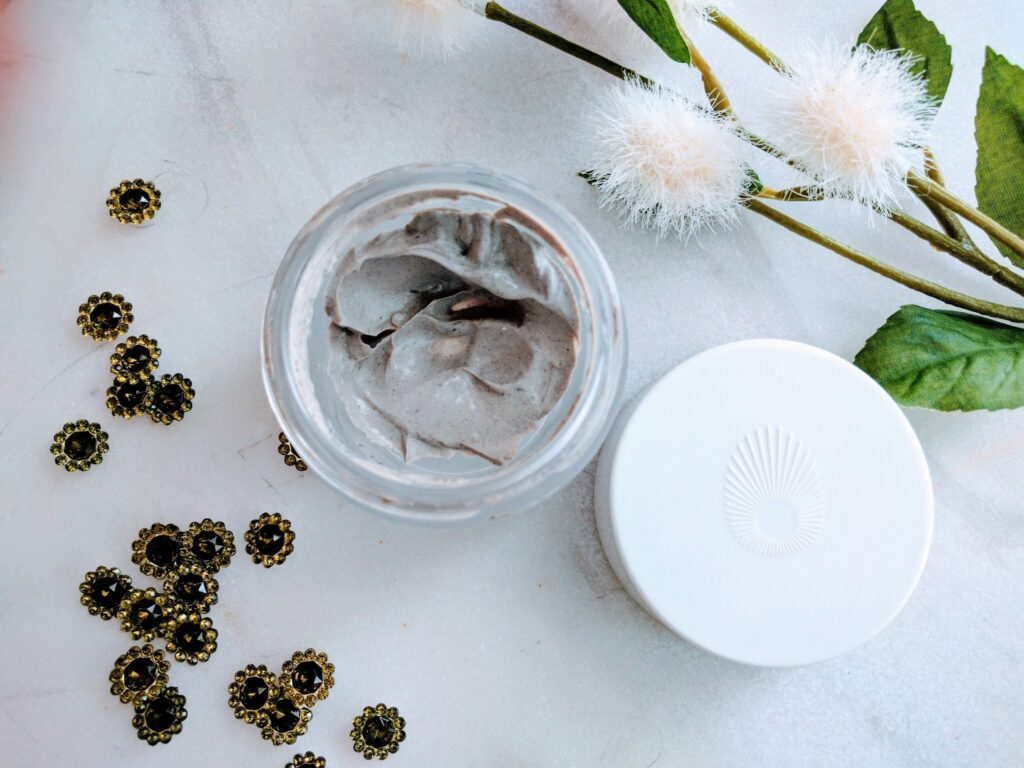 The outer packaging of this mask I still remember is very protective of the inner heavy glass jar. The heavy glass jar of this mask is very solid and feels luxurious. The product inside is a light gray colored thick substance that is both soft as cream as well as a little paste-like. I have used this mask both with my finger tips and with a face mask brush, works equally well both ways.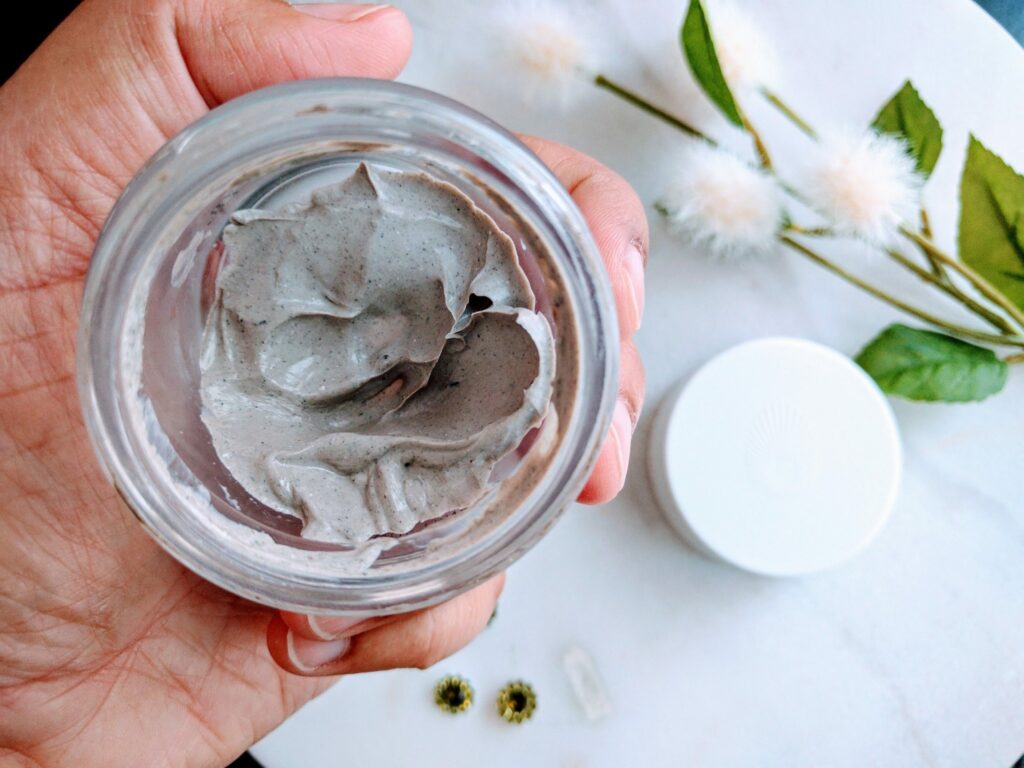 What I have noticed is not to use this mask as a once-in-a-while kind of mask but to be regular with it. The reason is when I use it after few weeks, it draws out the impurities and I get some breakouts but if I use this twice a week, it keeps the zits away. For this reason, I somehow disliked it at first and then I knew the secret to use it. I have used this mask ( and a deluxe sample before I bought the full size) for over a period of more than 4 months and I am a fan. I do have a good collection of masks and this is going to be a staple in my collection.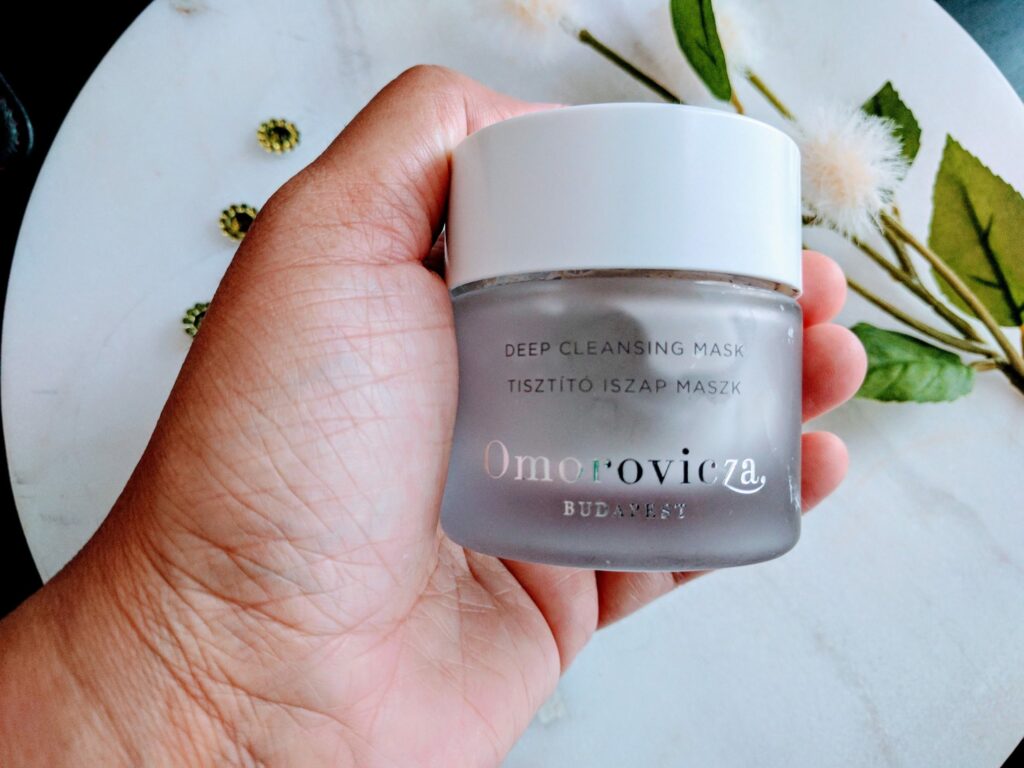 I use this mask after cleansing my face, I apply a thick layer of this mask on my face and upper neck for over 25 minutes, then I wash it off with lukewarm water. It feels very smooth on the face and while washing it off, it feels like you are rinsing off some cream mask. Afterward, the skin does feel fresh and clean, no dryness or irritation. I have used it both ways as a twice per week full face mask and as an overnight treatment for my jawline where the breakouts are prone to occur every month due to hormones. I would totally recommend this mask.
This mask retails for CAD $150 excluding taxes and it said to be okay for all skin types. Omorovicza ships worldwide from the official website and this is also available at Sephora and other multi-national vendors like Cult-Beauty.
Do you love masking? Which is your favorite deep cleansing mask?
Buy here:
Lookfantastic.com USA & Canada
---
Okay ladies, if you have brown or hazel eyes, you need to stay on this page and have a read and look at the swatches. I am not saying this will not suit other eye colors but it is a must for brown and hazel eyes. This is a limited edition eye pencil, I will tell you where you can still find it at the end of this post.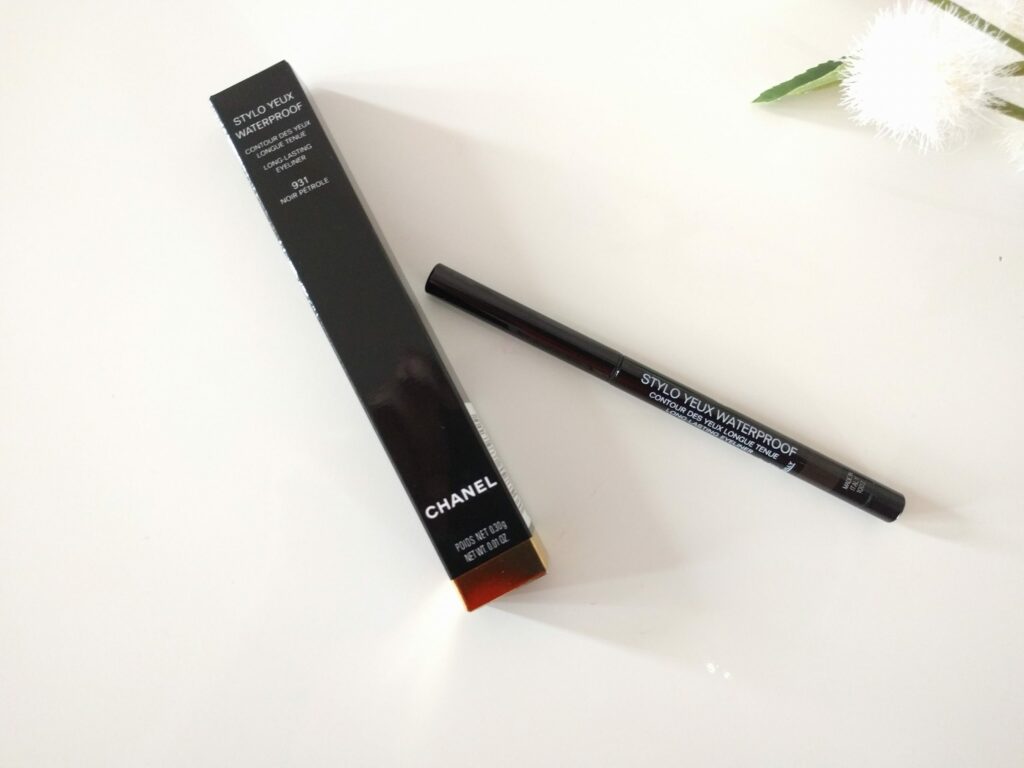 I usually stick with my Marc Jacobs Blacquer 42, MAC Teddy and few other staples in black and brown shades when it comes to eyeliner. I have dark brown eyes and I don't experiment much with the eyeliner on day to day basis but I do like greens ( khaki green and dark green shades to be precise). When I saw this blackish green eyeliner, I knew I need to buy this. I have been really using this eyeliner on regular basis and totally in love with it, I may buy a backup as it is still available at few places.
From the Hudson's Bay, "A waterproof eye pencil that traces intense eyes. It's very long-lasting line resists water, humidity, and sebum. Its retractable tip and integrated pencil sharpener facilitate application.
• A blend of film-forming agents and waxes for a gentle and comfortable formula.
• Silicone resin for a waterproof texture that resists humidity and doesn't run."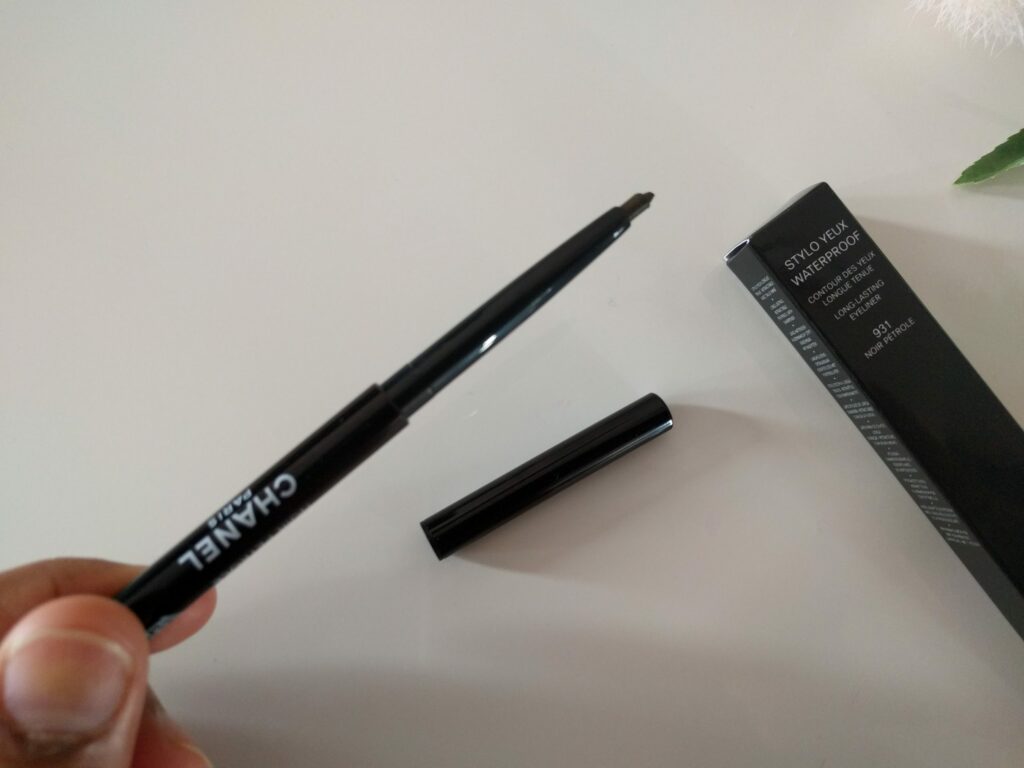 The packaging of this Chanel Stylo Yeux Waterproof Long-Lasting Eyeliner – 931 Noir Petrole is the classic twist up. The color is a complex amalgamation of deep black, olive green with a subtle golden sheen to it, isn't it a lot in this single little bullet of eyeliner. The shade is complex as well as beautiful and it is so worth it. The formula is creamier making the application a breeze and does not transfer easily. I have experienced no smudging and it stays well on my waterline for almost 8-9 hours, which for me is such a good point as most of the eyeliners start to fade off or smudge after few hours of application.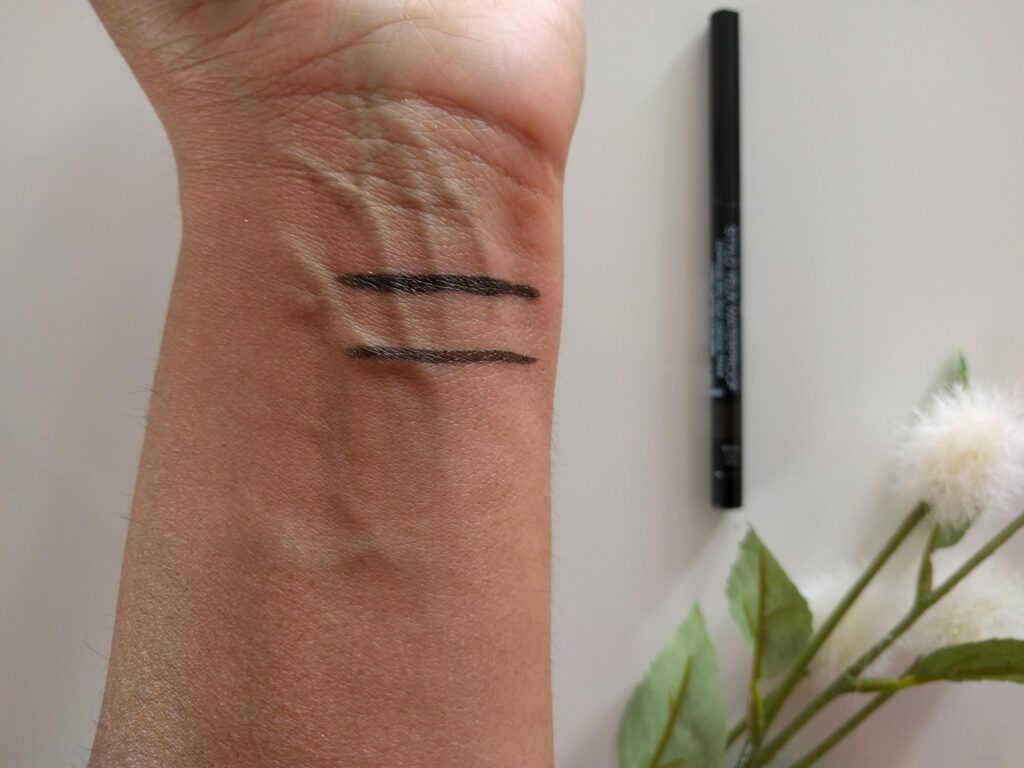 The color is buildable to make an intense look, 2 swipes work well to give some definition to the eyes and 4-5 swipes work great for me to have the intense look. I agree with the claim of it being waterproof, it stays on well all day and while removing my makeup in the night, I have to be extra careful ( and gentle too) while removing my eye makeup. It still lives a little blackish green tint on the outer lashline outside my waterline, if that makes sense, which does make my eyes look beautiful even in my pajamas. This is the great thing about luxury brands and the formulas which are ophthalmologist tested that I don't have to worry much that they may sting or have some adverse effect on my eyes if left for a long time. I am in love with this Stylo Yeux formula. And these are suitable for contact-lens wearers too.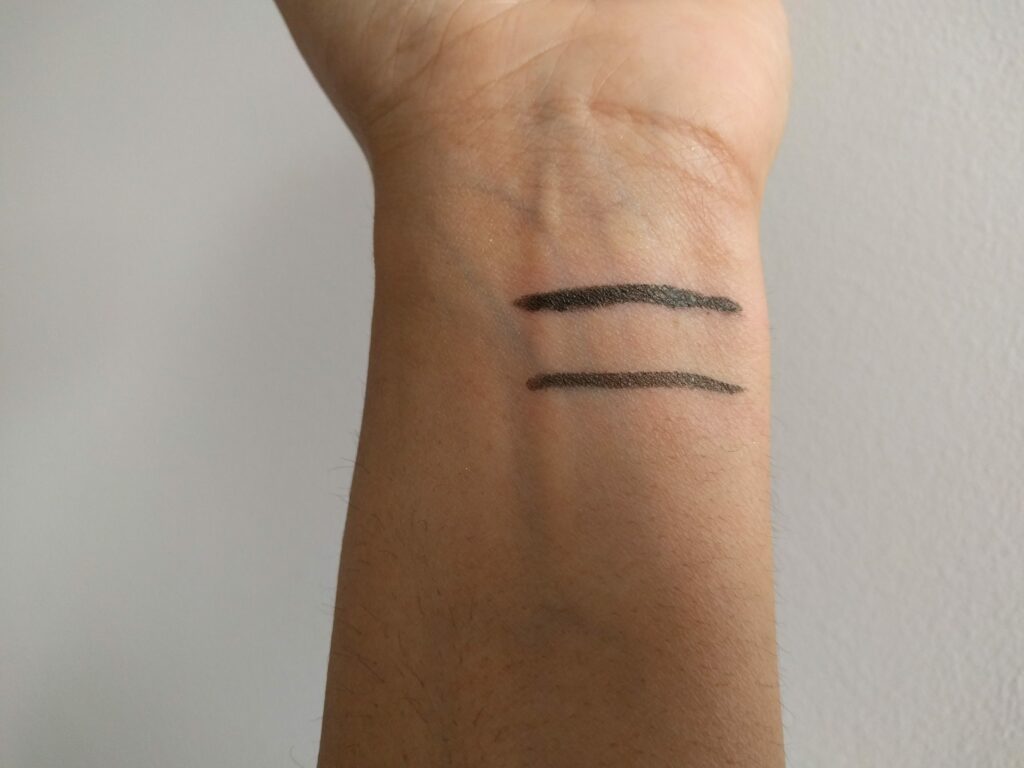 This retails for CAD $35 excluding taxes and is still available in Canada at The Hudson's Bay.
Which is your favorite eyeliner with a creamy formula and great staying power?
Buy here:
---
---