---
Dior has composed a new dimension for Diorskin Forever Foundation for this season which goes even further in achieving long wear complexion perfection for women in terms of texture and skin finish, depending upon your taste from the most luminous to the extreme matte.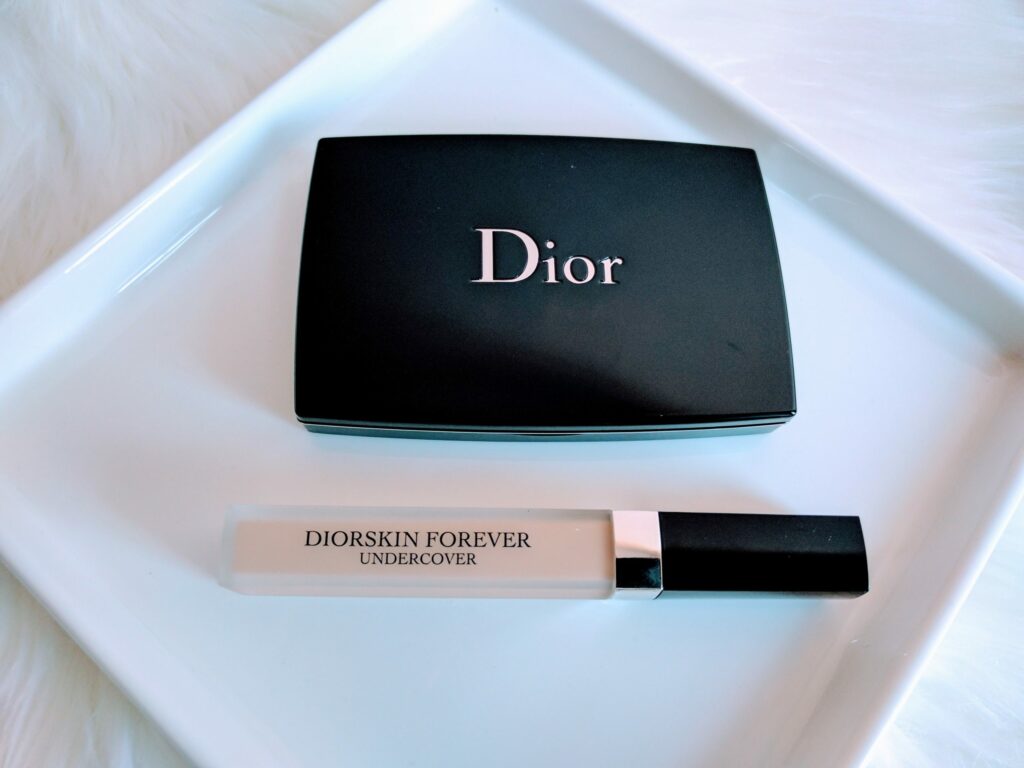 We hear the terms matte or luminous on daily basis and with that, we have a pre notion in our minds that a complexion can either be matte or it can be luminous. Based on the reminder from Peter Philips, Creative and Image Director for Dior Makeup, "There is a range of matte's just like there is a range of colors. Today, the matte look is totally refined, as we have mastered it, we can control it, and measure it. It can be extreme, velvety or luminous – any effect is possible."
This collection called Diorskin Forever 2017 Long Lasting Perfection is created by Dior for this Summer and the two products I am going to talk about today are part of this collection.Diorskin Forever Compact and Diorskin Forever Concealer are part of the Diorskin Forever 2017 collection and they emphasize on mastering the control over the look you want to create.
Diorskin Forever Compact helps provide an extra-matte complexion, extra-matte here is not the same as the pre notion we have, but this extra matte stays vibrant and shine-free. Diorskin Forever Extreme Control powder makeup contains Smart Blotting powders which are exclusive to Dior to make the blending of the product into the skin seamless. It also contains a mesh of incredibly fine mattifying mineral powders which deliver the perfect matte corrections with lightweight and pampering comfort. This compact does have Poreless Effect Skincare essence which targets pores to help refine skin texture. So it is nice to see more makeup products have skin care benefitting ingredients.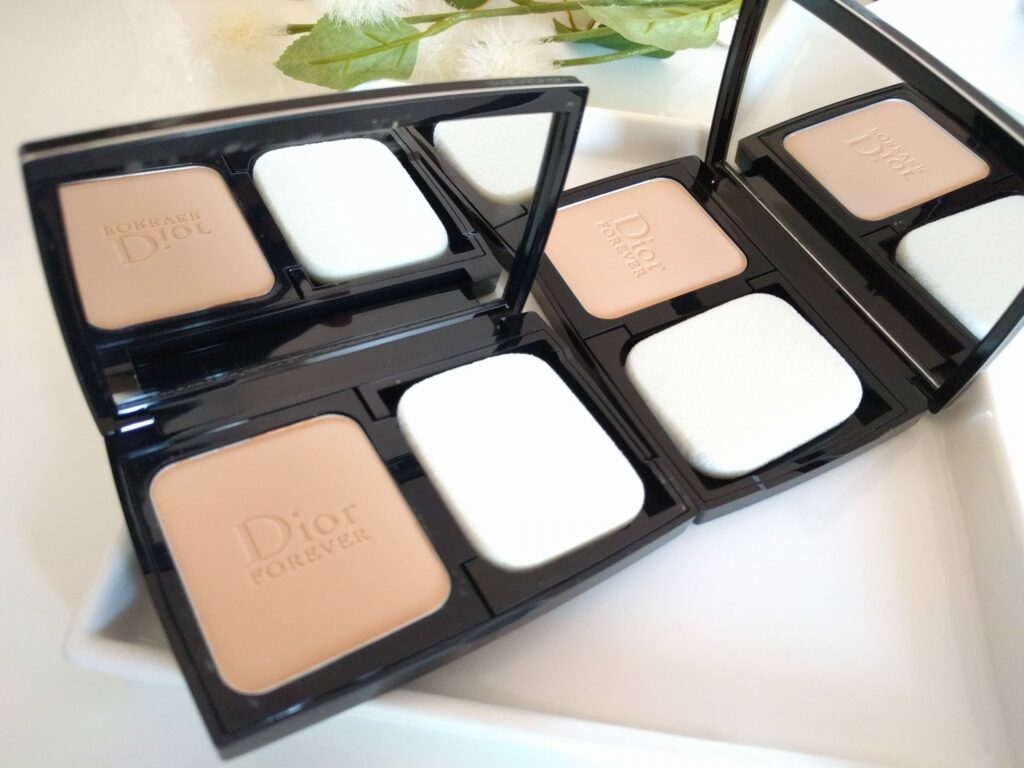 I got Diorskin Forever Compact in Shade 022 – Cameo and 030 – Medium Beige. The packaging is in a very sleek glossy Dior compact case. I have used both during the weekend with the sponge provided and also with a setting powder brush and did like them. I prefer a dewy finish and when I saw these compacts help achieve extra-matte finish, I did not have high hopes but as I referred Peter Philips statement above, I did enjoy using this compact.For my medium tan complexion, they were not a good shade match but I used this over my foundation and my Nars Radiant tinted moisturizer, I did feel it mattifies the skin but to an extent. As the shades were not my perfect match, I did use 030 with a light hand as a finishing powder. I applied it in small touches with the sponge, blending from the center of the face outwards. The powder is very light weight and just blended into the skin very well. The overall results were good, I was radiant but not that matte ( remember that matte? the pre notion one), I would say semi-matte. My makeup stayed on well for a full day, around 6-8 hours and I did not feel the need of retouching as it looks very natural.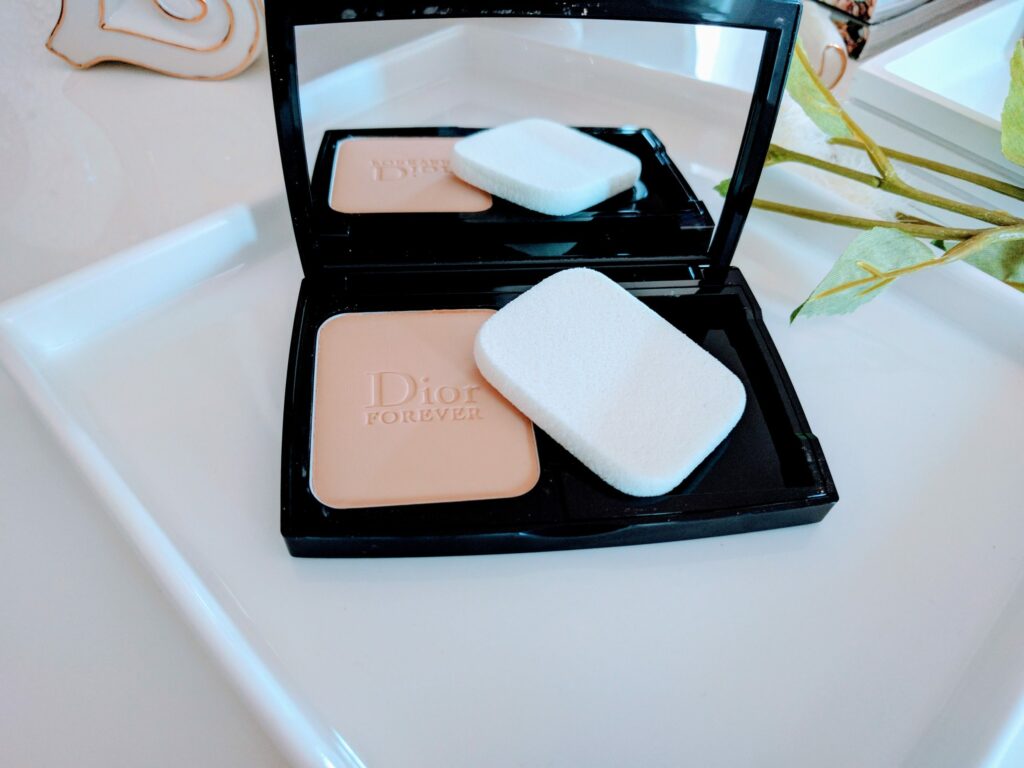 The powder did not emphasize any lines or dryness on my combination skin, my oily T-zone (during summers) looked nice and matte,  means not shiny as I usually get after 2-3 hours of makeup application. I want to mention about the sponge provided with this compact is of really good quality, I mean it feels very luxurious, soft and works very well too. I have noticed almost the same results for both under foundation and tinted moisturizer and must say that 030 – Medium Beige is going to stay in my bag along with my Chanel LES BEIGES Healthy Glow Sheer Powder. This is available in 12 shades ranging from the lightest 10 – Ivory to the Darkest 80 – Ebony.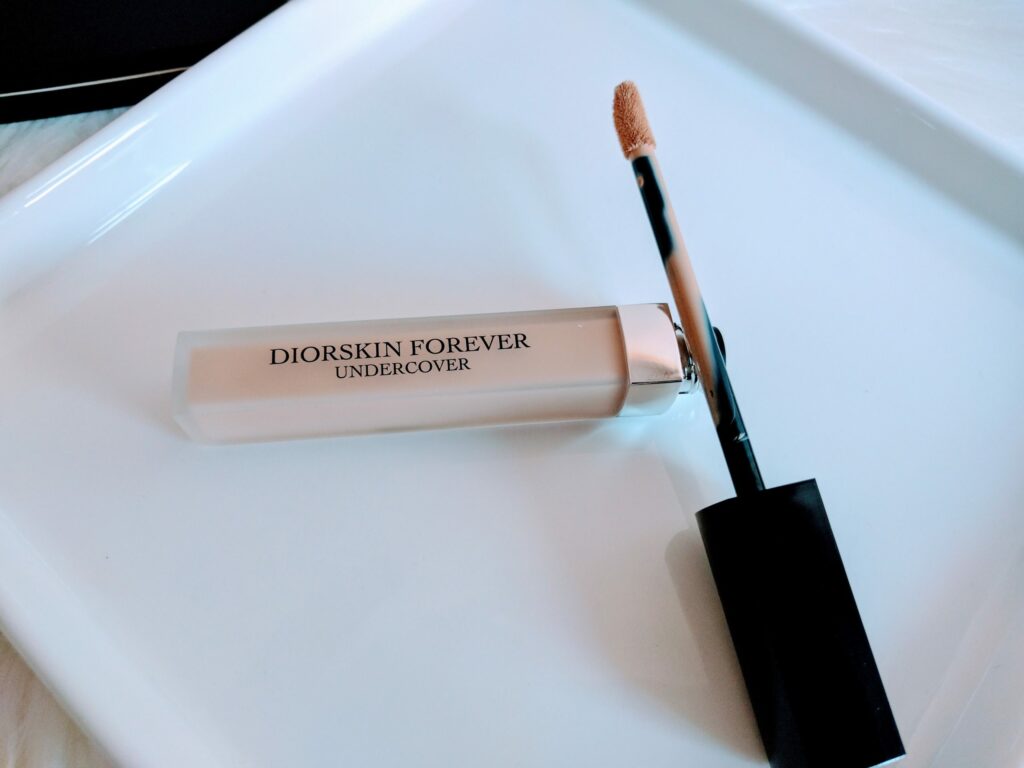 Diorskin Forever Concealer is a veritable concentrate of Dior laboratories' expertise and is an intuitive formula which provides instant camouflage for imperfections, water resistance and wear of 8+ hours with a single stroke. Perfect correction comes from a high concentration of colored pigments and with 25% higher dosage of the colored pigments than the Forever Fluid Foundation, this concealer instantly neutralizes imperfections, like dark shadows, redness, and small blood vessels and the pigment does stay in place to give a long wear.
The formula has a very nice consistency and is not very thick. The applicator is very soft and cushiony, makes the application a breeze.  This can be applied under or over the foundation based on whether you want to conceal some imperfection or you want to achieve that matte bright look. I was sent this concealer in 020 – Light Beige with a Neutral undertone. I have used it few times and it works very well to conceal my imperfections, mainly some pigmentation and acne spots at the moment. I applied the concealer with the wand and blended it with my finger and next time with my concealer brush, it worked well both ways and was easy to blend. It did give some brightening effects too.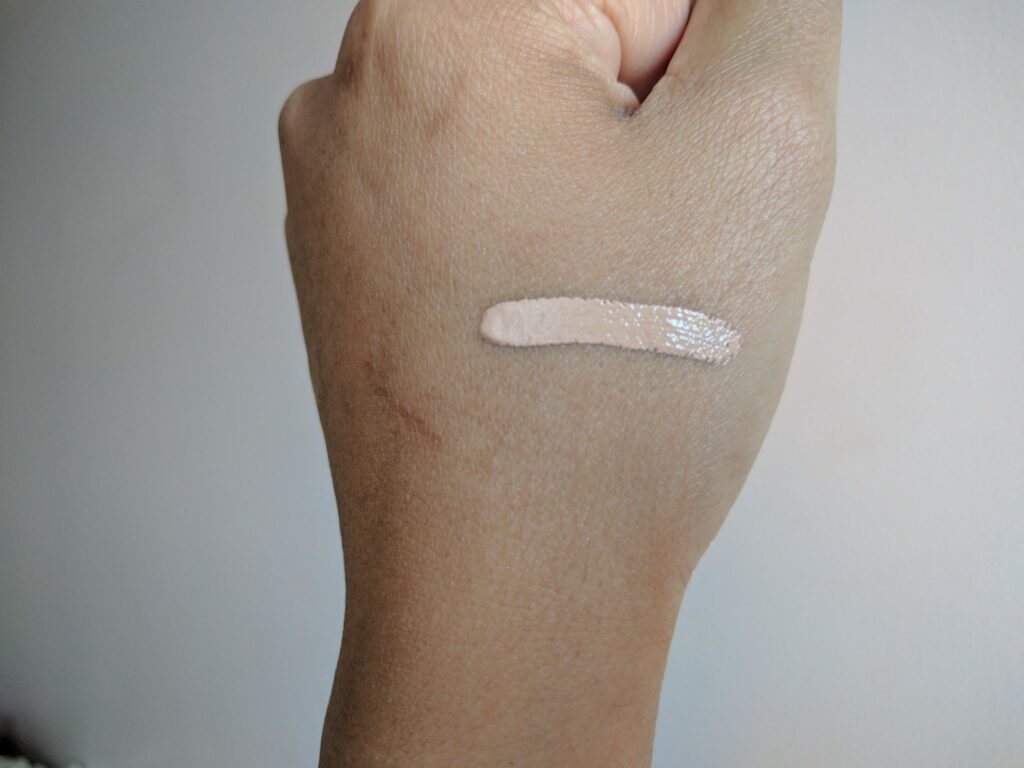 Over my foundation, used under the eyes, I felt it was too light for my skin tone and I had to use my setting powder to cover the extra light effects compared to my foundation and skin tone. It did provide almost full coverage for my spots and did not crease or crack over my dry areas. The finish is semi matte. The concealer did stay on well for over 7 hours when used under my foundation. As for this collection, extra-matte is the keyword, but it is true semi-matte. This concealer comes in 10 shades ranging from 10- Ivory to 60 – Light Mocha.
Overall, I am satisfied with the claims and like the results on my face for the time I have used these products.
Media samples kindly provided, all opinions are my own
---
Kenzo World Eau de Parfum is created like a real floral explosion where each flower reveals a new facet. Like a dreamlike bouquet, the peony is sublimated to accompany the 'red berry' facets of Egyptian Jasmine. Bewitching Ambroxan sustains the note and adds voluptuousness and sensuality to the fragrance that transgresses stereotypes femininity.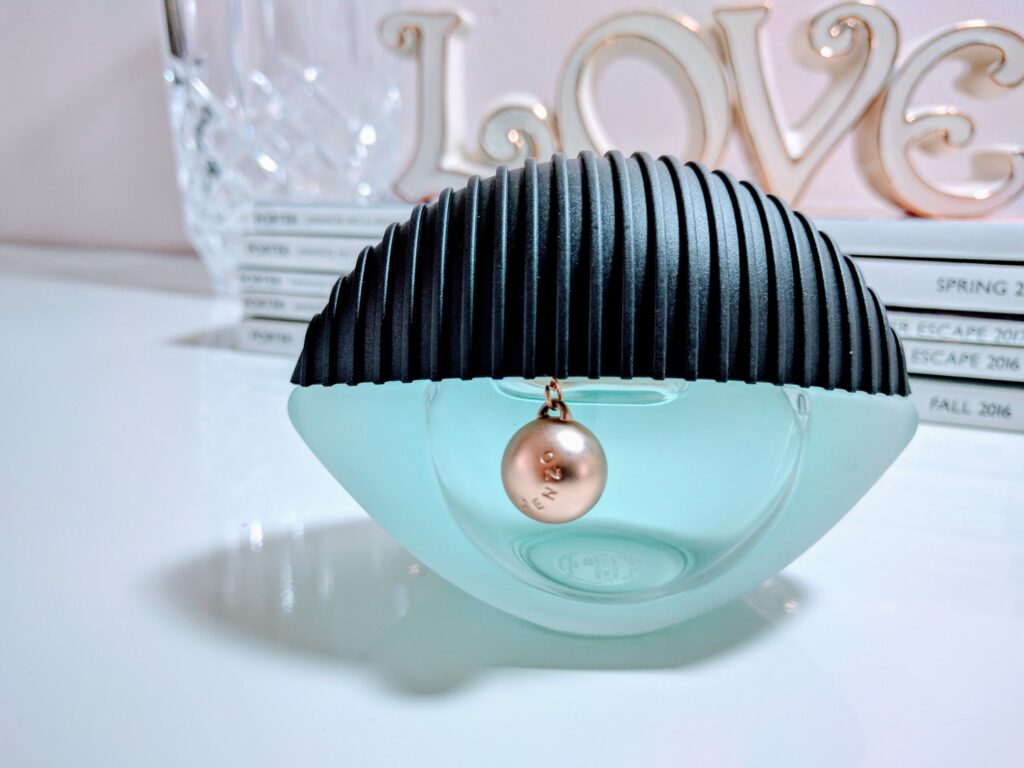 "Ambroxan gives the flowers the enticing quality that we need to forget them as such. Ambroxan has the fascinating power to act like the fog when the mist blurs the contours of things all around, and we only recognize their hazy outline", as explained by Francis Kurkdjian.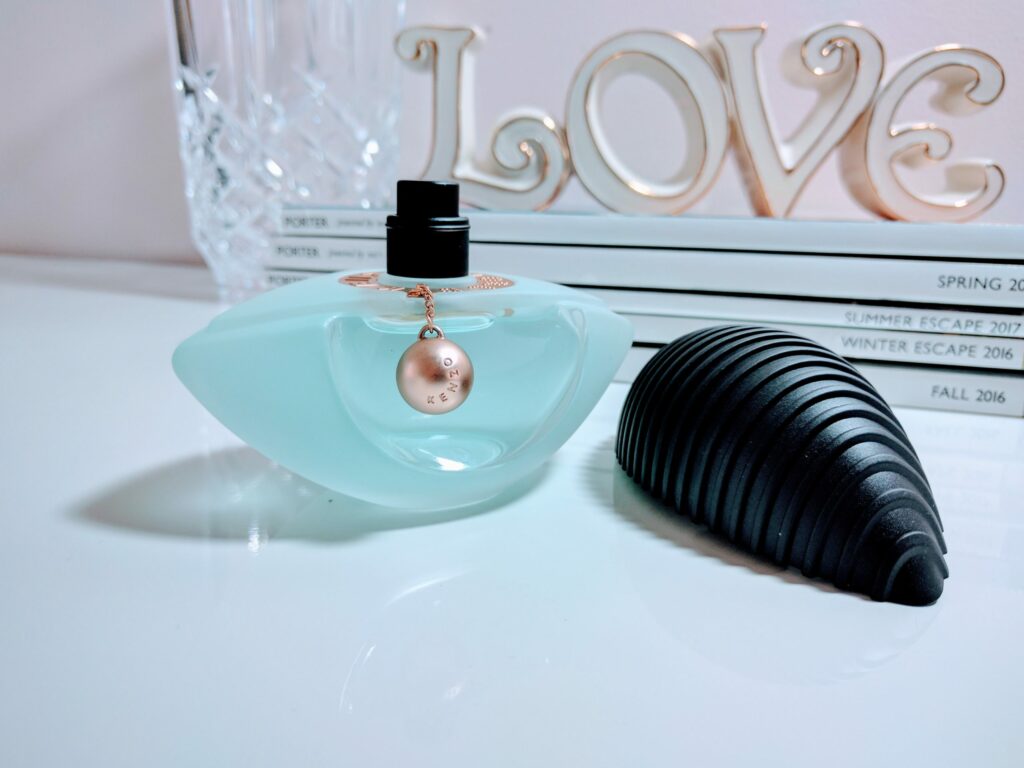 The striking bottle features black rubber, pink gold, and opaline, recalling the mix and match of Kenzo Fashion. The gommato cap inspired by the iconic Kenzo Kalifornia bags, the precious detailing in pink gold metal from "The Eye" jewelry collection and the feel of frosted glass provide the aesthetics of this radical choice by provoking a quirky visual confrontation. Mysterious and fascinating when seen from the front or from above, the eye reveals itself from every angle.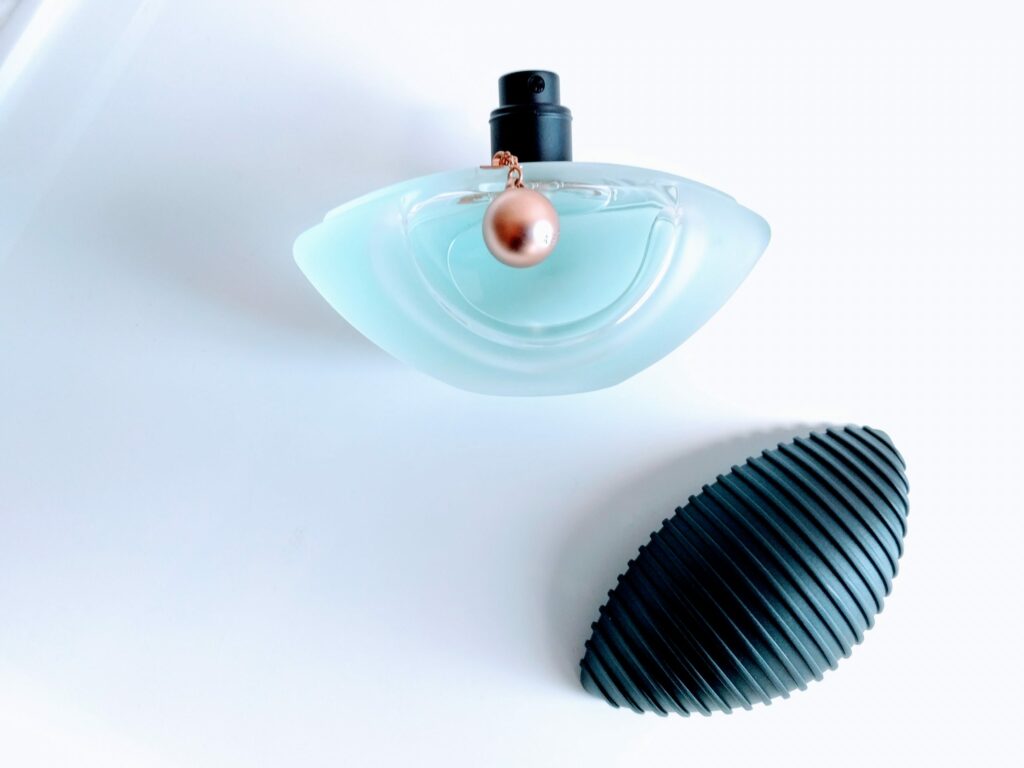 Kenzo's artistic directors Carol Lim and Humberto Leon, during 2013 fall-winter collection, made the eye the iconic motif of the Kenzo world, "The all-seeing eye is a major imprint of the collection and alludes to the force of the third eye and to spiritual protection from above, We loved this interpretation of the eye really informing your world and being able to personalize your world".
Top notes of this fragrance are Red fruits. Middle notes are Peony and Egyptian Jasmine. Base notes are Ambroxan.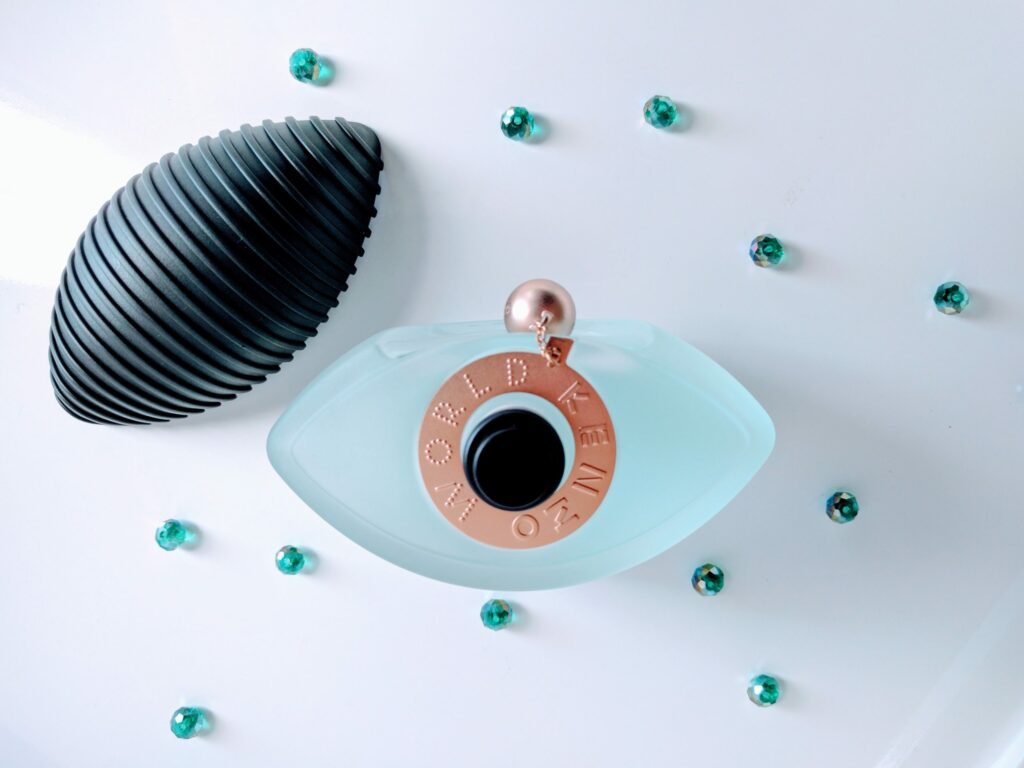 My thoughts
I was sent this fragrance as part of the press kit. The packaging of this fragrance is totally exceptional, I love the shape, eye and the details behind the eye as explained above. This fragrance strikes me as a rather impressionistic woodsy floral. It does feel like all the notes are jumbled together in a fog. The dry down is dry and woody, like a heated dry wood, not overwhelming, wet or vanillic. This part of the fragrance is more seen in masculine compositions, but it does not feel too masculine. It gets more and more pleasing once it settles down. This is a nice casual fragrance. The longevity of this fragrance on the skin is decent, around 5-7 hours on my skin.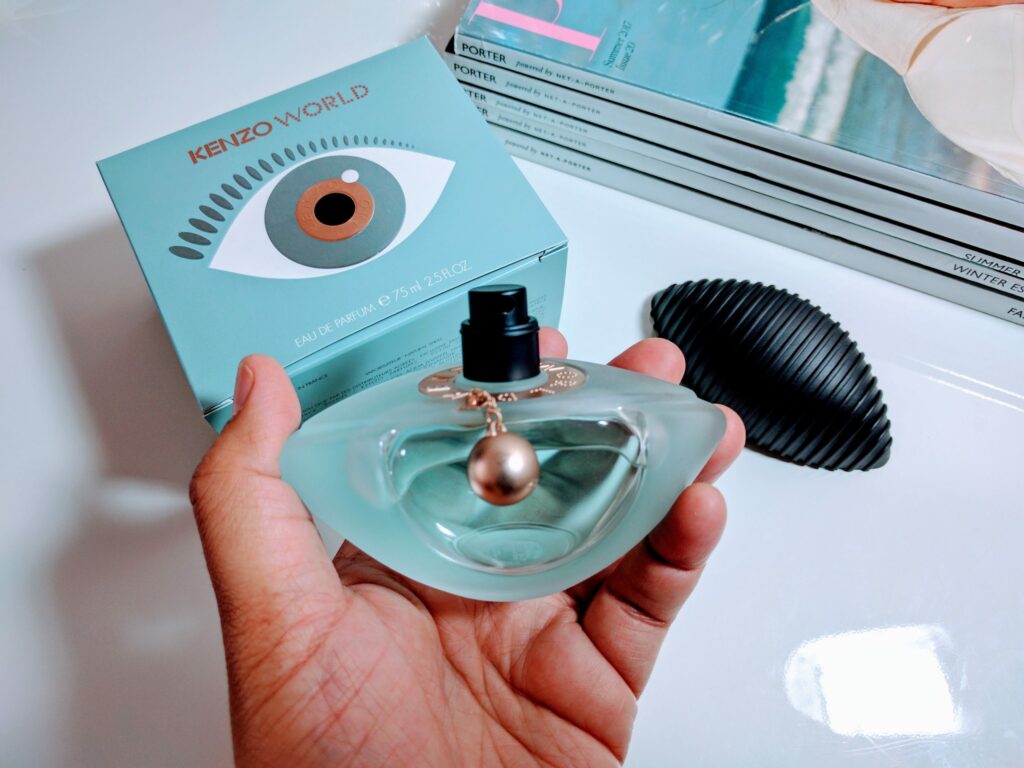 This retails for CAD $105 for 50ml and CAD $125 for 75ml. It is available at The Bay and Sephora.
What are your favorite notes in a perfume?
Buy here:
---
Givenchy L'Autre Noir 2017 Autumn-Winter Collection is called as a journey into L'Autrenoir ('the other black' in french) which means a shade of black that is anything but dark. From black, color is born. Nicolas Degennes, the mind behind this collection, says "My new collection is lit up with black. A deep and sensual universe that electrifies colors with no additional matter and accentuates your natural radiance. In a revelation, black – L'Autrenoir – gives life and colors rhythm."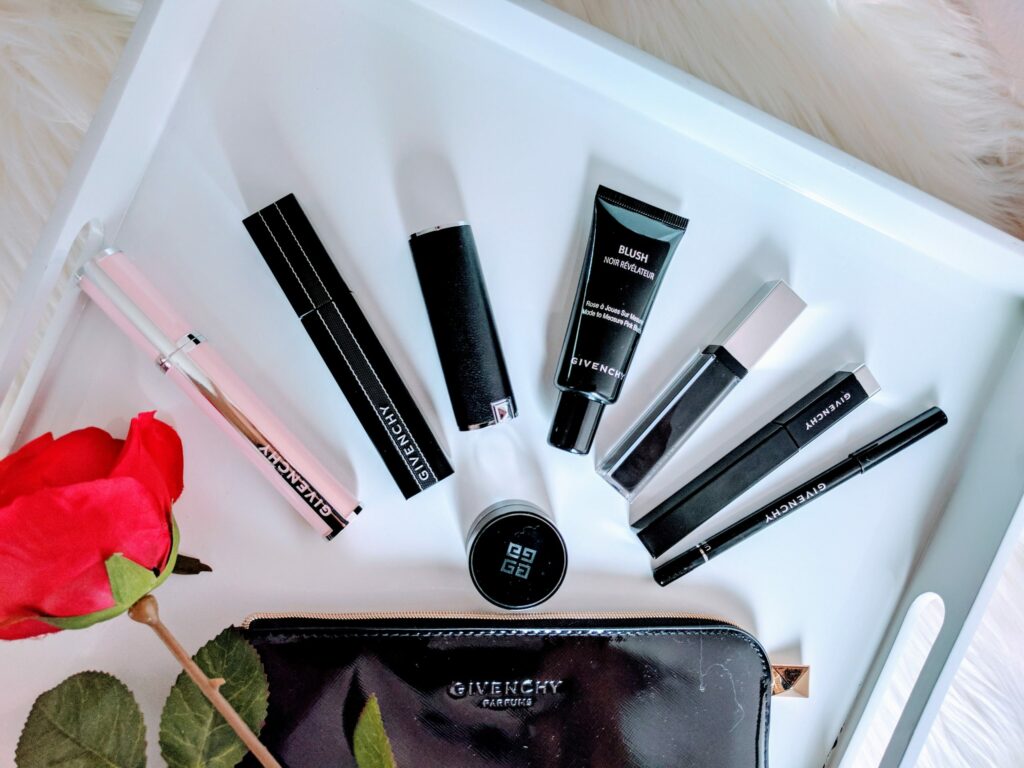 I was sent this press kit for Givenchy L'Autre Noir 2017 Autumn-Winter Collection this week and I have used and tested the products for few days before writing this post. This collection is so interesting, beautiful and a celebration of Black, in a fundamentally positive way, which is a color present everywhere even in colorless things.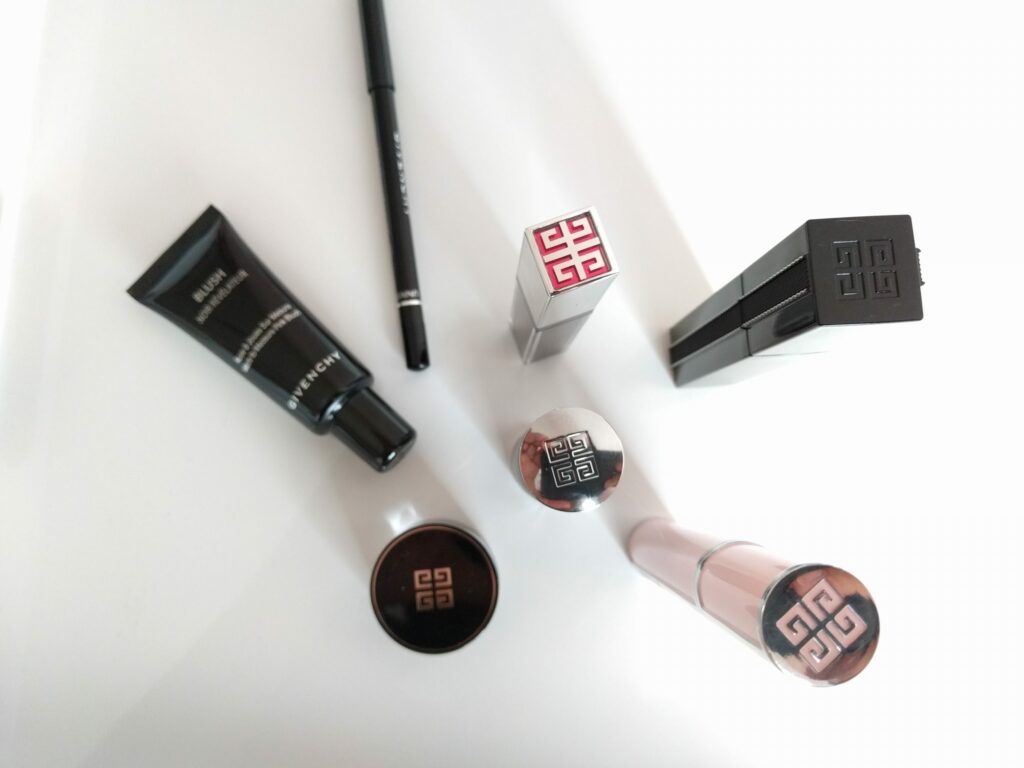 The must have of this collection is the Le Rouge Sculpt Lipstick which is Givenchy's first two-toned lipstick and it offers color and contour in a single stick. The key points include: it restructures the lips with a single stroke, its sculpting volume enhancing effects reshape the smile. The lips are adorned with a luminous shade, while the darker graphic contour perfectly reshapes the mouth. This comes in five color combinations, each featuring a vibrant inset shade highlighted by its own structuring shadow. This contour shade of the lipstick is enriched with a revealing black made from eosin to bring out the inset.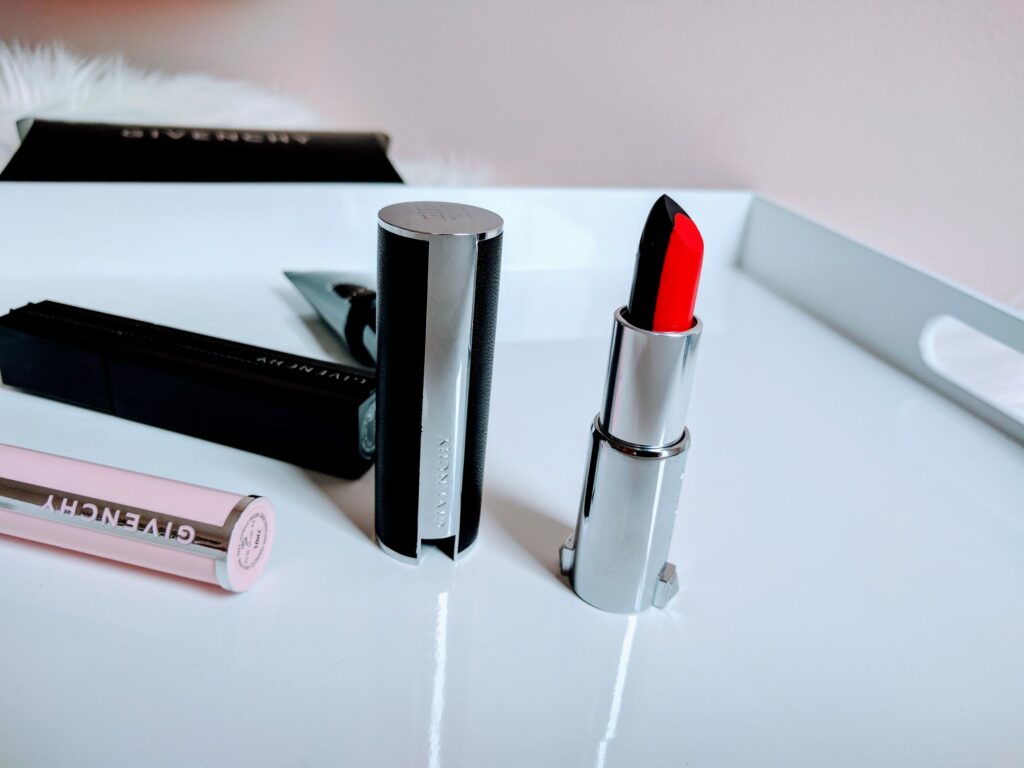 This lipstick has all the qualities of the Le Rouge range. It has a creamy texture for a comfortable semi-matte finish, with very concentrated pigments to ensure maximum coverage. IT does include beeswax and Hyaluronic acid to build up the volume and moisturize the lips. The fragrance in this lipstick is the same as the original Le Rouge. The shades available are No 1 Sculpt'in Rouge, No 2 Sculpt'in Violine, No 3 Sculpt'in Fuchsia, No 4 Sculpt'in Corail, No 5 Sculpt'in Rose.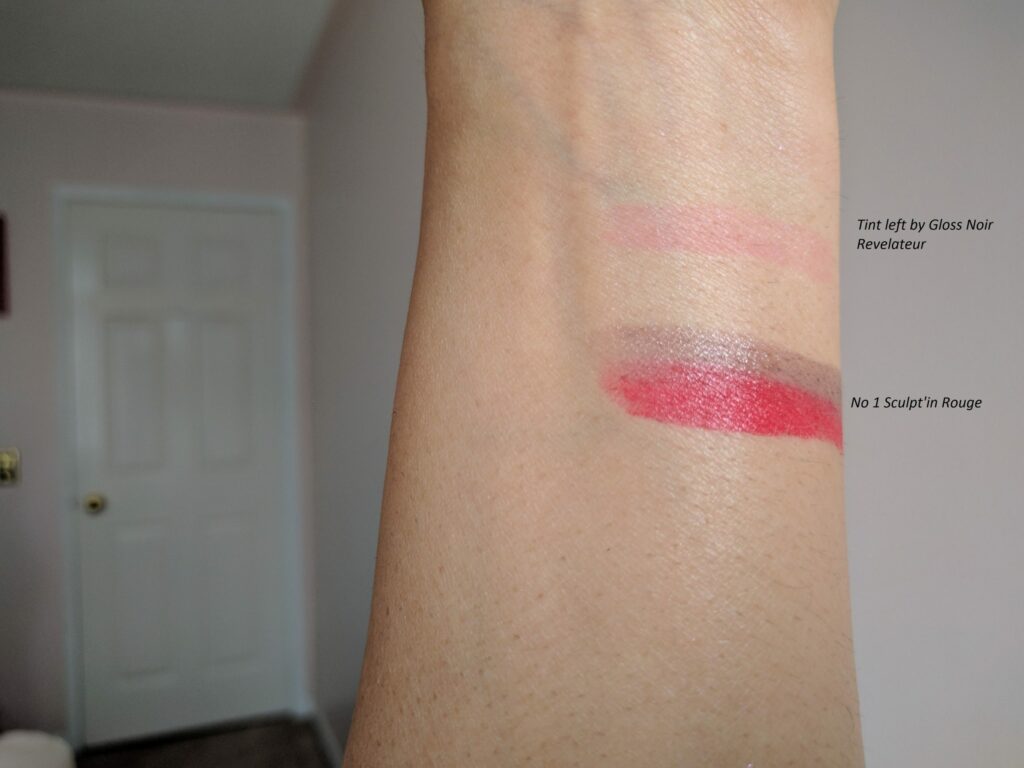 I was sent the shade No 1 Sculpt'in Rouge. From the swatch of the lipstick, you might think how it will look on the lips and if looks very odd or different from a normal lipstick on the lips. When I first saw this lipstick, I thought how these two colors will work and look on the lips, and when I used this, they look so beautiful on the lips. They mix up really well on the lips. The outer contour shades define the mouth and the inner red shade gives the color. The result is a really beautiful amalgamation of the two shades giving me nice red moisturized plump lips. I don't see any hints of the brown but only red on the lips, which means they mix up really well. I would say this works very well if you don't even use a lip liner. I am a fan and wish to buy the other 4 shades in this limited edition range. This Le Rouge Sculpt Lipstick will be available exclusively at Sephora for CAD $45 excluding taxes.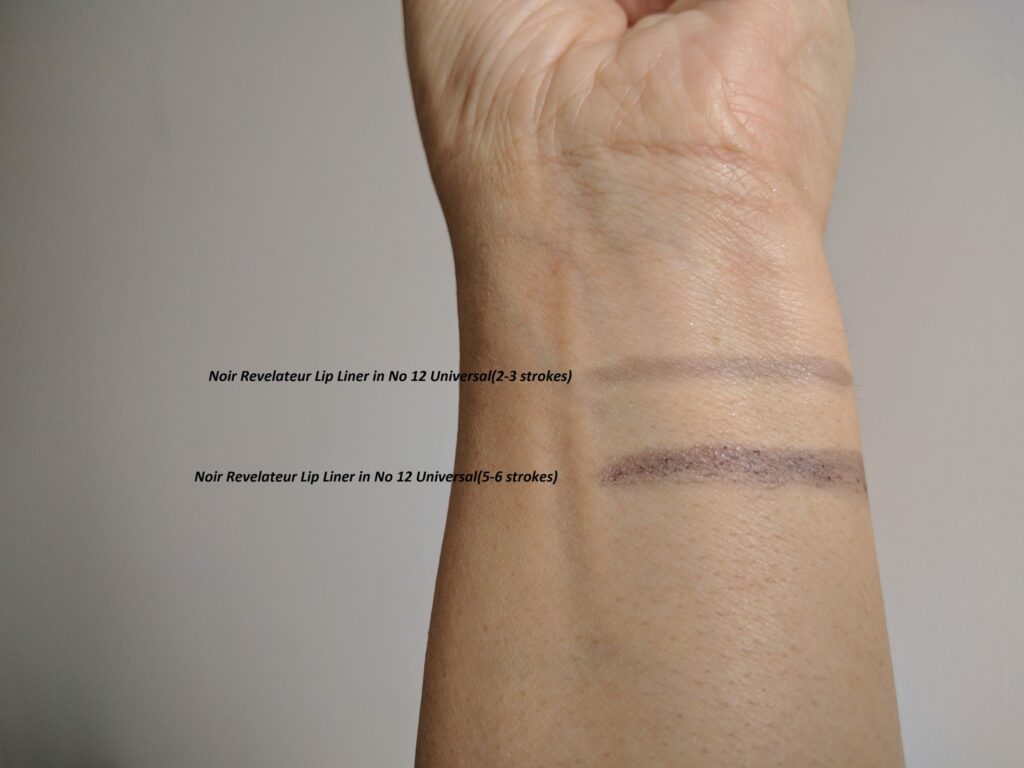 Noir Revelateur Lip Liner in No 12 Universal is used to mark the contours of the lips and it is designed as to ensure better hold by preventing feathering. This can be used both as a top coat or the base coat based on the intensity you need. It helps reshape the lip contour and also when used with Le Rouge Sculpt, it accentuates its visual effect. It does help build volume and the lip contour to be more smooth and defined. The black in this lip liner slowly diffuses while intensifying the lips natural color. This retails for CAD $35 excluding taxes.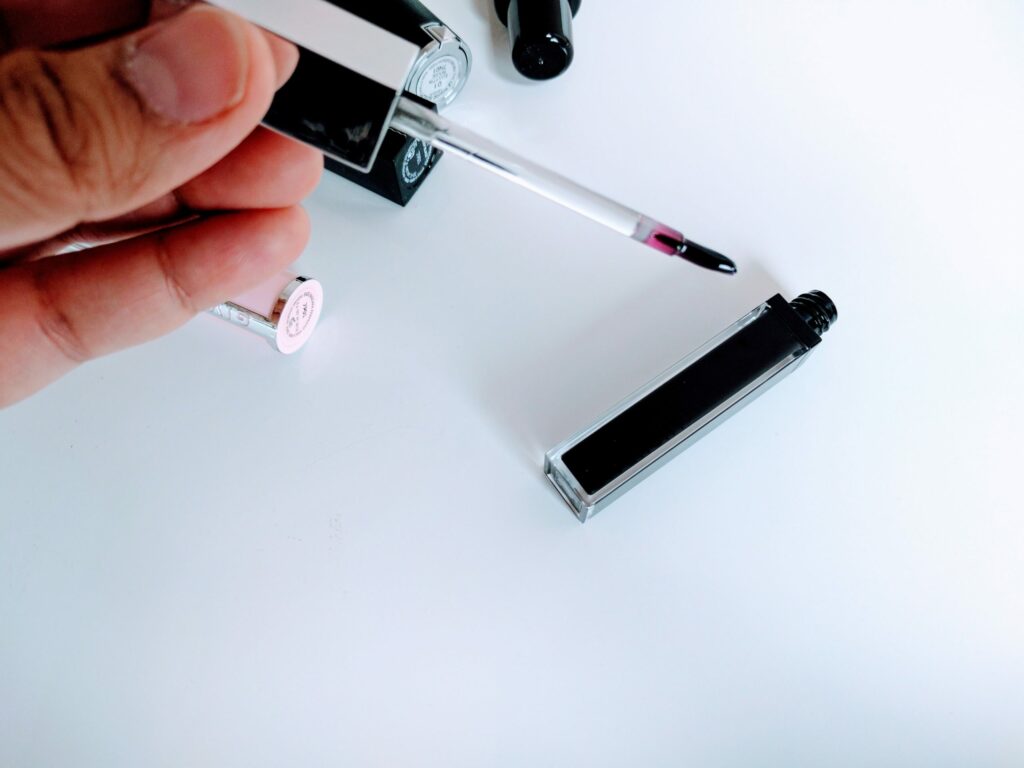 Gloss Noir Revelateur is housed in a black an ultra shiny, non-sticky formula which creates a 'dark eosin' film with a vinyl effect and the natural pH of the lips is awakened. When applied alone on the lips, it creates a very nice just-bitten look. When applies over a lipstick, it accentuates the color's depth and boosts shine.
It does leave a very nice tint on the lips when applied alone. The product stays on for 3-4 hours with shiny lips and then the tint stays on for 5-6 hours which is what I like about it.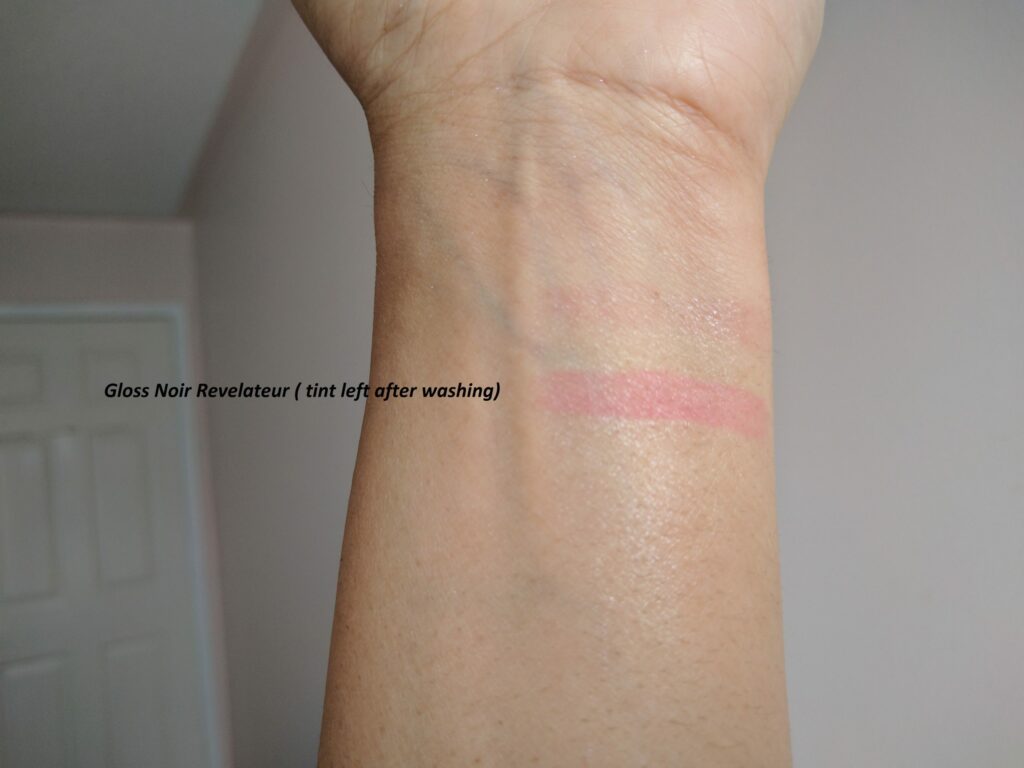 As you see in my swatch on the arm, it gives a light brownish pink on my arms, so it does changes color based on the undertone and the pH of the skin. This retails for CAD $38 excluding taxes.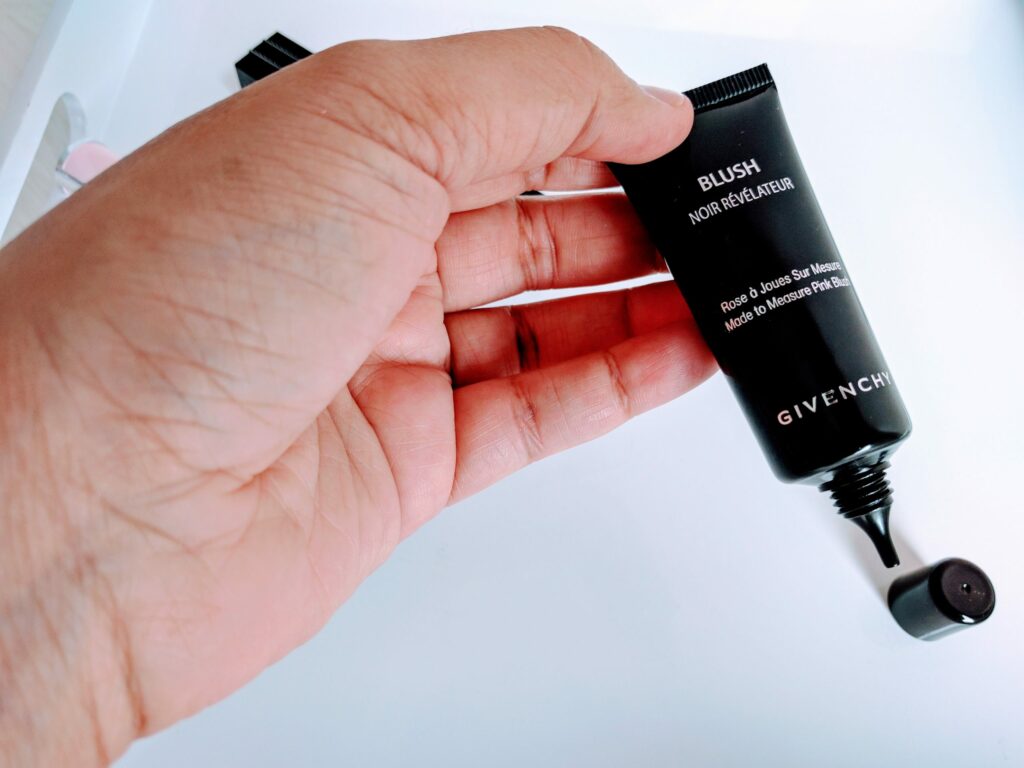 Blush Noir Revelateur is a black colored blush in a black shiny tube. The black formula contains eosin which reacts with skin's pH to reveal a pinkish tint based on your skin tone. The color this blush imparts to the skin will be very personalized and natural for the particular skin tone used on. The formula contains a volatile oil which retains mattifying powders and a silicone elastomer, both of which come into play once applied on the skin, there is no greasiness on the skin.
The texture of this blush is light and powdery. I have used this blush and it accentuates the pink of my cheeks which does look very soft, natural and beautifully romantic. The staying power is quite well for around 7-8 hours on my cheeks. From my swatch, it gives a lilac kind of color on my arms, on the cheeks, it is different as I mentioned above. This retails for CAD $43 excluding taxes.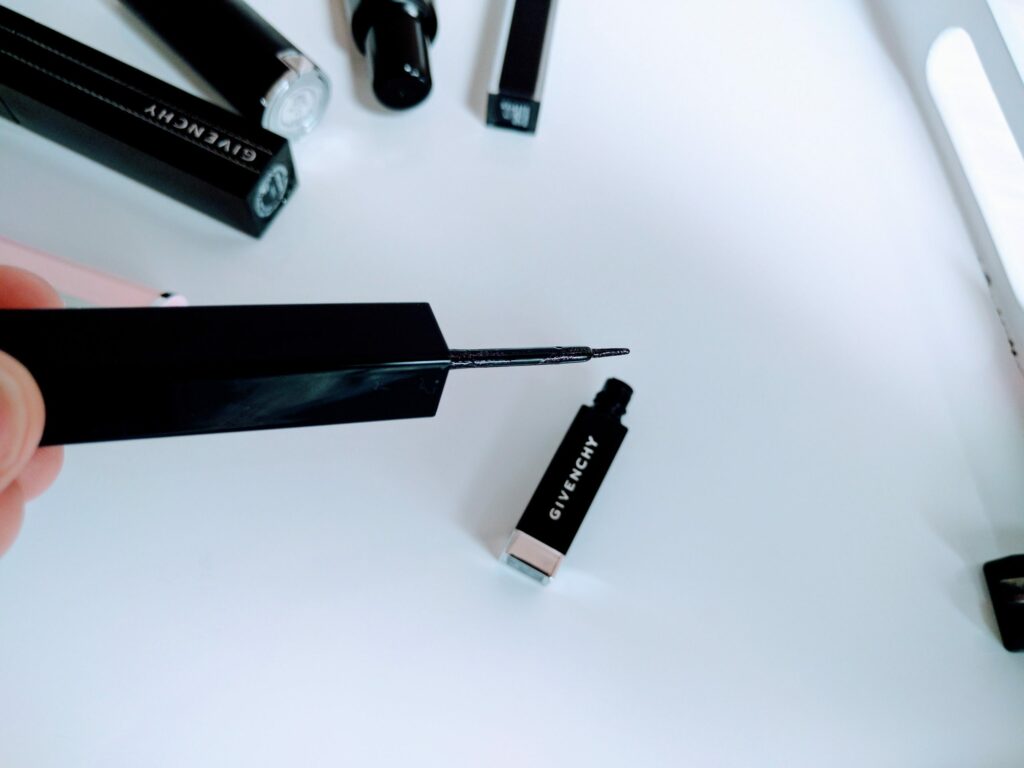 Liner Vinyl No. 6 Rosy Black has a fine brush which can be used to create both a finer or a bold line. The packaging is very sleek and beautiful with a shiny black case. The black hue of this liner is very shiny and the fluid texture makes it very easy to use. The formula contains a generous amount of highly luminous white pearlescent particles having a mix of pink and purple reflections.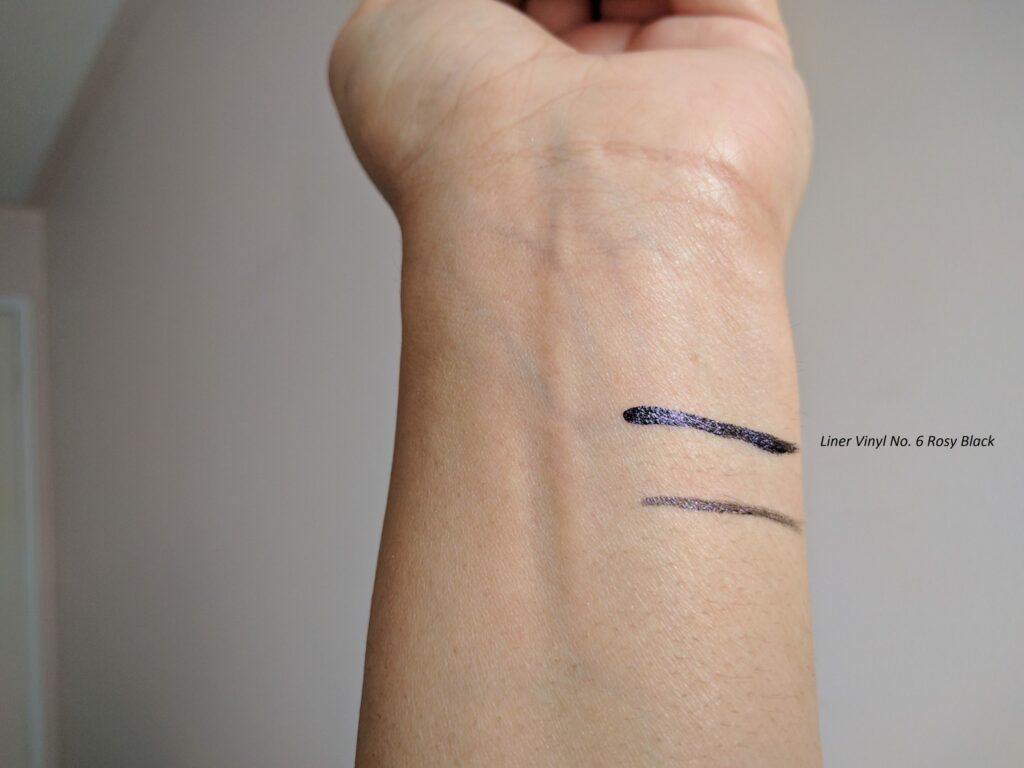 The swatch shows how finer the brush is, it is very easy and fun to use. The color looks really beautiful on the eyes with shiny reflections of purple and pink. It stays on well for over 6 hours and retails for CAD $39 excluding taxes.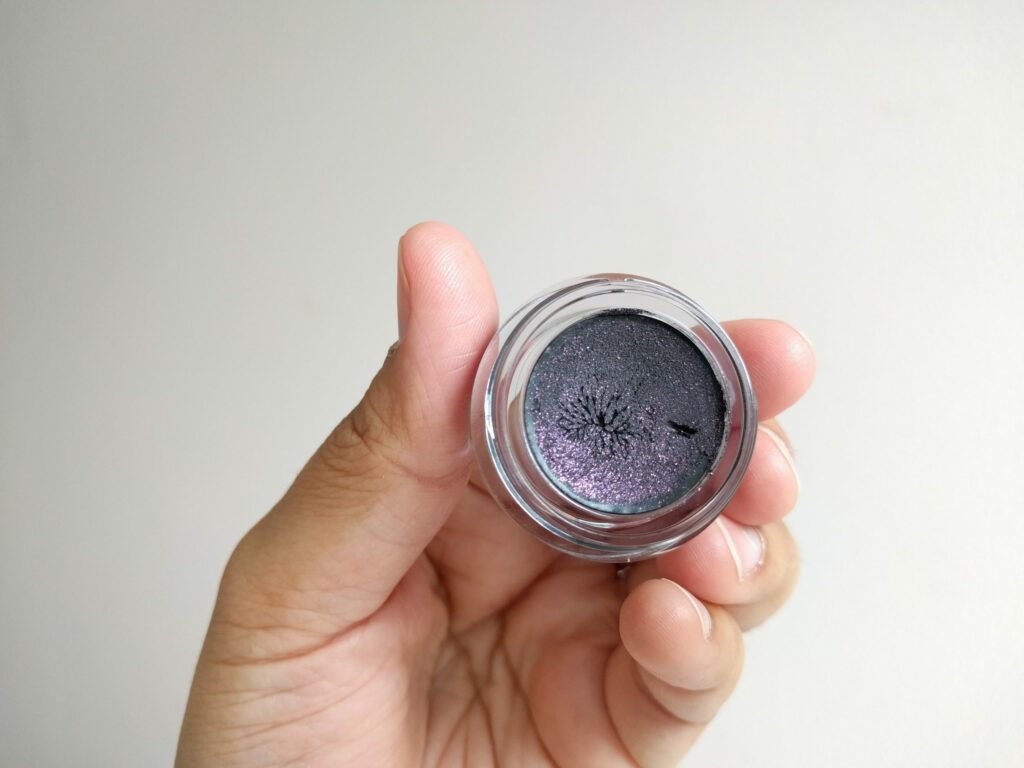 Ombre Couture No 20 Rosy Black is housed in the signature little glass jar with a black cover having the Givenchy logo. This product also has a generous amount of highly luminous white pearlescent particles having a mix of pink and purple reflections with a creamy deep hue.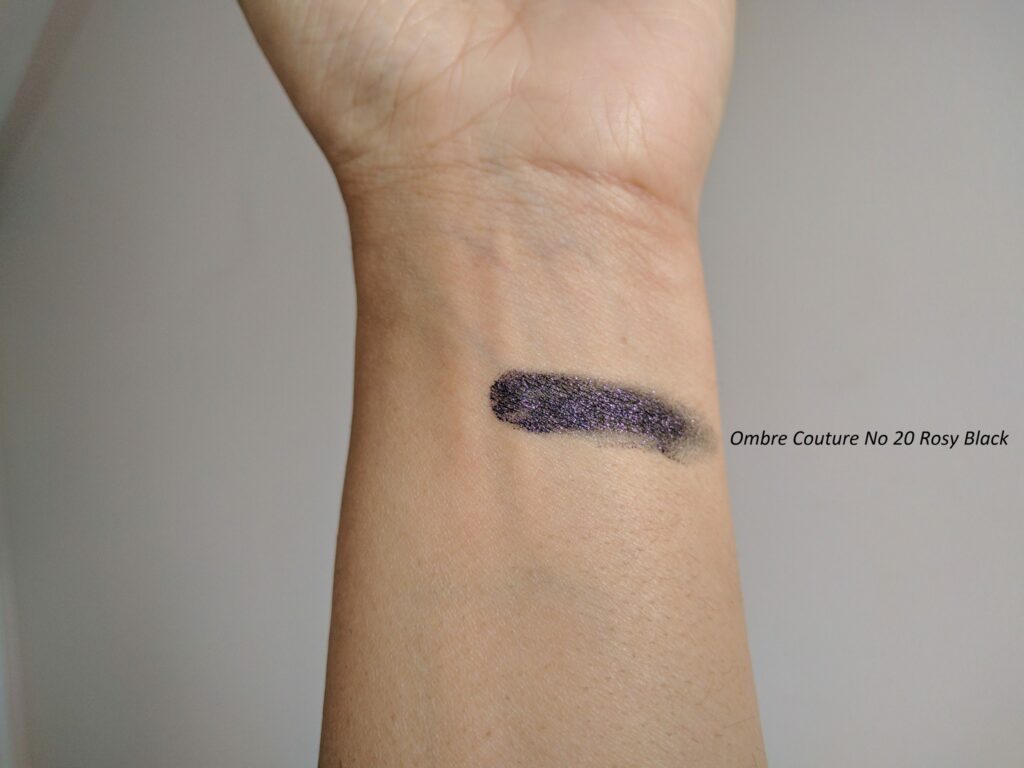 The texture is very fine, smooth and supple with just the right amount of silicone making the application very easy. This gives a brilliant purplish black color to the eyes and stays on well for over 7 hours without creasing or smudging off. It retails for CAD $32 excluding taxes.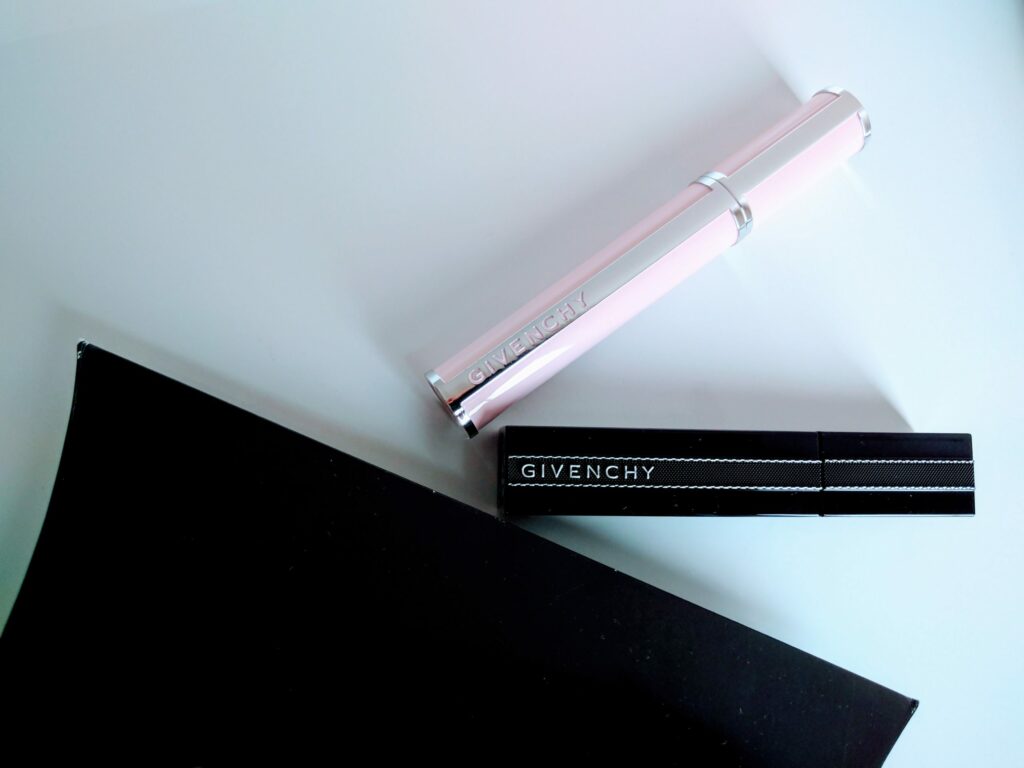 Base Mascara Perfecto is Givenchy's very first product with a tender pink texture for the lashes. The tender pink outside the packaging is the same color that the product inside is. The product has a creamy pink texture which contains natural waxes that coat the lashes in order to optimize the volume of mascara. The formula contains some very nice ingredients that help strengthen and protect the lashes. The brush is very innovative. The black fibers separate the lashes, coating them one by one with texture while the white fibers made of natural cotton makes the application very easy and a pure pleasure.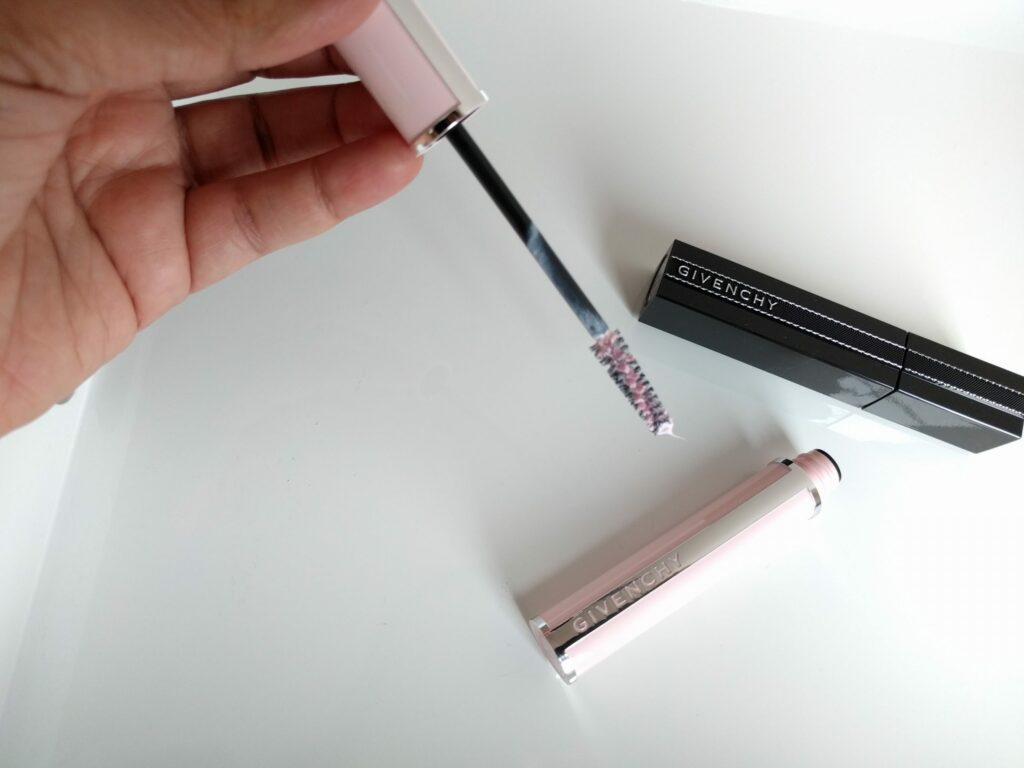 Regarding the application, it is advised to use the mascara immediately after using this primer so as the get the best volume. Also, it can be used on both upper and lower lashes. Due to the great ingredients in this product, it can be used day and night. By day, it means before the mascara during the day and for the night, it can be used as a night treatment for the lashes. It is a detox beauty treatment for lashes containing the beeswax and carnauba wax that help them strengthen and comfort. This is really a great product and I really love the effects. This does help with the staying power of the mascara. This retails for CAD $37 excluding taxes.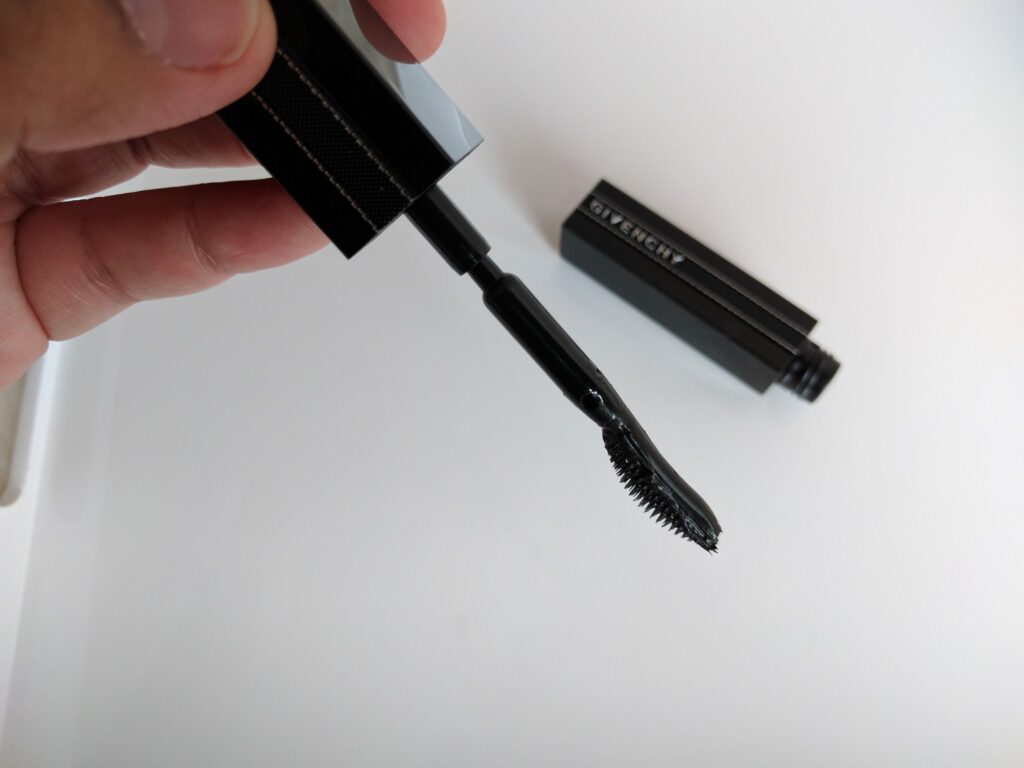 Noir Interdit is the first Givenchy mascara with a bendable brush that can reach 90 degrees for optimum application. This mascara comes in sleek contemporary design with sheath lacquered in extreme black and adorned with a metallic ribbon stamped with the Givenchy Logo. The sheath inspired by those of Rouge Interdit and Rouge Interdit Vinyl Lipsticks.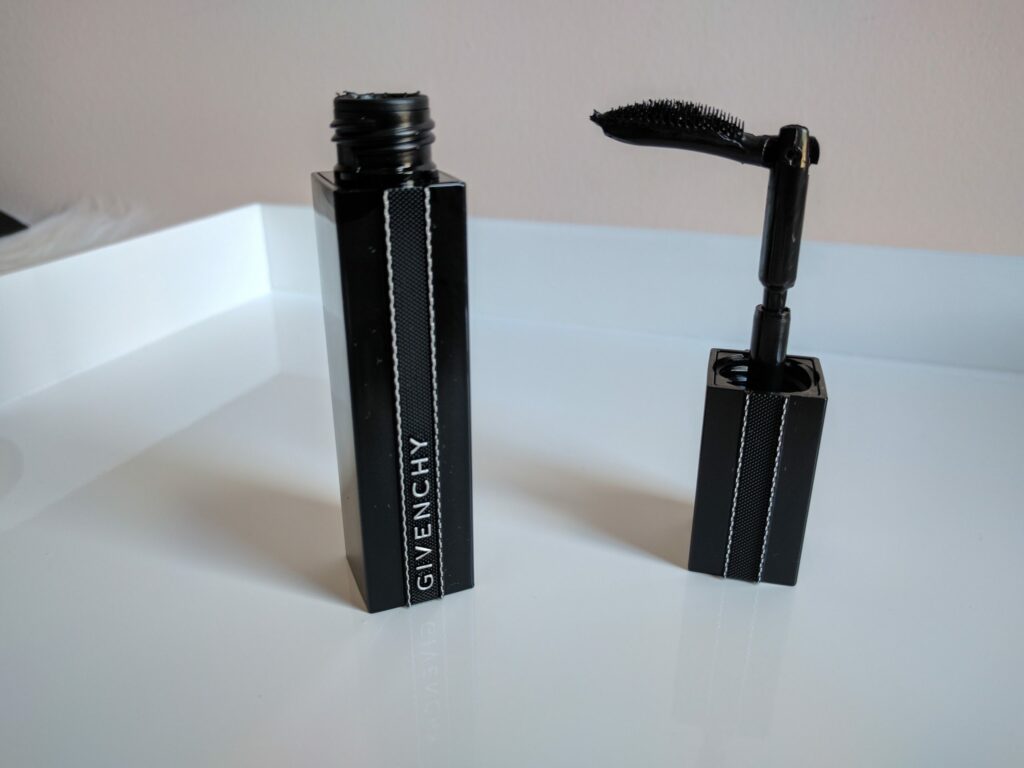 The next generation black pigments in this mascara provide extreme volume and length. The design of this bendable mascara brush makes it easy to apply closer to the eye, right from the roots to the lengths.
The bendable brush helps with the vertical movement on the lashes easy and effective. As in all the creations in the Interdit line, Black Rose Oil is combined with a fortifying Vitamin helps protect and strengthen the fibers while giving a silky smooth look. This is a really great product and retails for CAD $38 excluding taxes.
The Givenchy L'Autre Noir 2017 Autumn-Winter Collection will be available in Sephora from 3rd August 2017.
What do you like the most from this collection?
---
---