---
Blushes are always my weakness, i want them in all shades and textures that suit my skin tone. Tarte Cosmetics has been my favourite product since last year. I bought two maracuja blush and glow tints from them which looked just so delicious.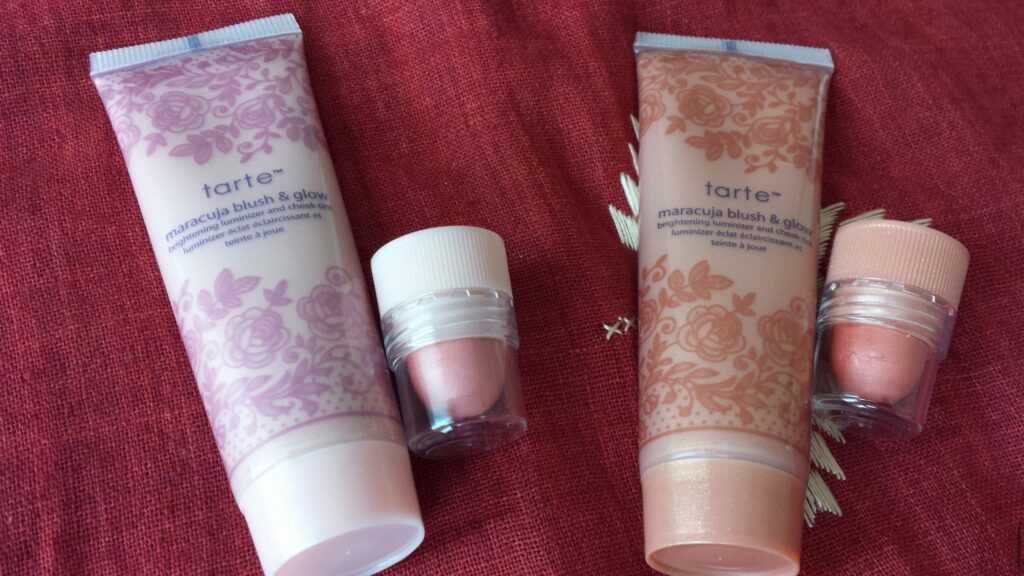 I got them in colors Moonlight and Sunlight and totally compliment my skin color and tone. They are a really great duo to work as a blush and as a luminizer together or can be used separately. As i have combination skin, it gives hydration to my skin as well a natural radiance. I have tried using them both on over my makeup as well as on no-makeup, and it gives really natural and dewy look to my cheeks. As for the luminizer, i have used it alone to highlight over my makeup and with the blush with which it just compliments it with a very radiant skin.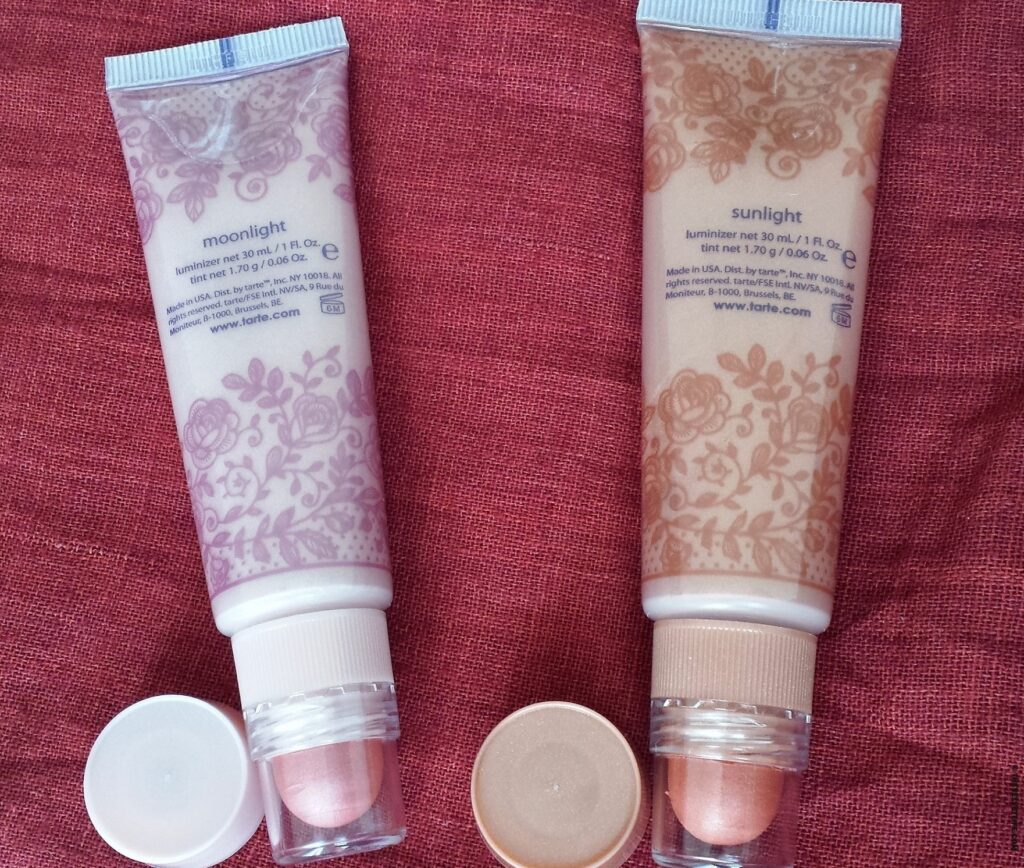 The ingredients are just as expected from this brand, no issues with that. Packaging wise, It is a cream stick-like blush at the end cap and a illuminator in the tube. I swipe the blush on the apples of my cheeks, then blend with a brush outwards diagonally towards my ears. Top it off with the luminizer on my cheek bones and buff. Other times, I mix a few drops of the luminizer into my foundation to perk my complexion up. This product has not caused any breakouts or other skin concerns over my combination, sometimes acne-prone skin.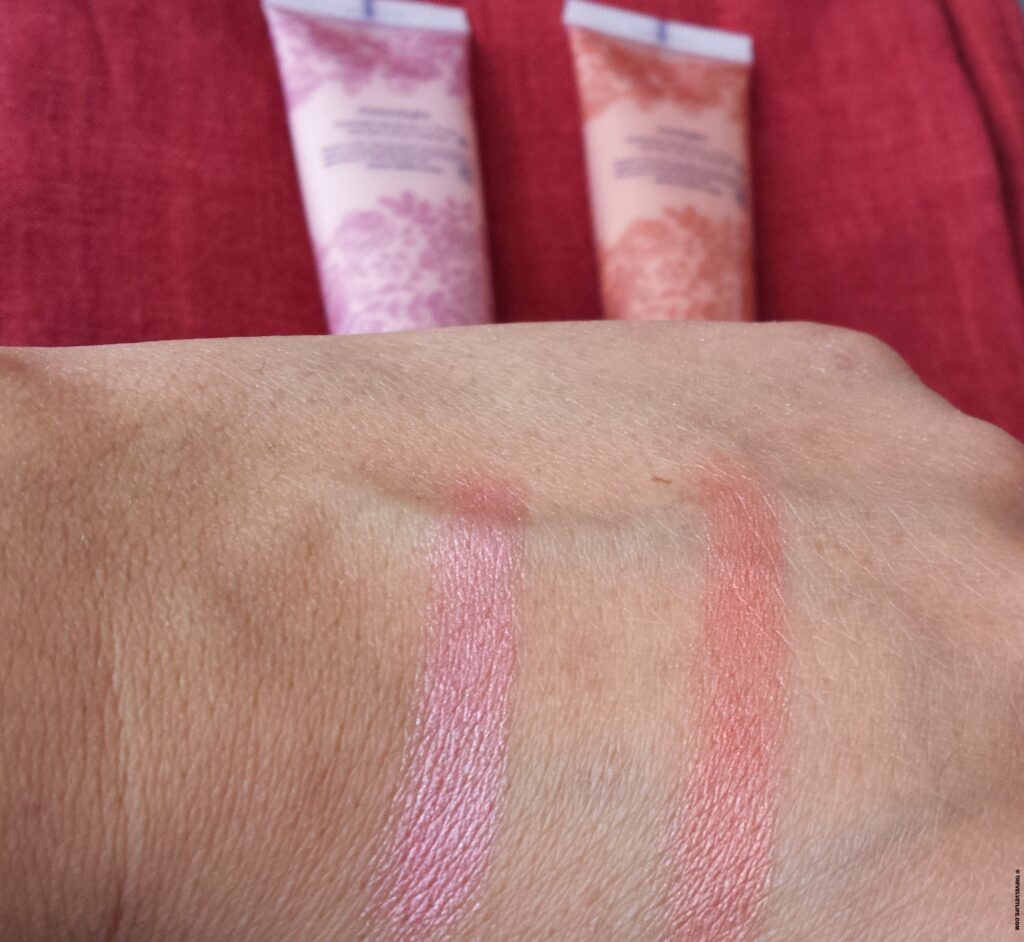 As for the sunlight shade, i use it over my cheeks to give a rosy glow on top of the blush or on my brow bones when using pink and peach tone eye shadows.
And for the moonlight, it is a light iridescent shimmer with a cool subtle lilac tone. I use it for brow bones, cupids bow and cheekbones to brighten and illuminate any look.
It is an added bonus to have both blush and luminizer together and over that, quantity of the product is good for the price. And as i am pregnant, this has become just one more reason to glow.Loving it!
---
As is its name, it works as a multitasker too, This is my one-for-many product that i use as a bronzer, eye shadow and for contouring. This was like a once in a while kind of good product that you get, when you do not have anything like that in mind to buy. I was not actually looking for it but i can't tell you how happy i am after finding it. The color is just perfect for any of the three to be used as a bronzer, eyeshadow or a contouring powder, and the best thing is it just suits my skin perfectly giving it a very natural look.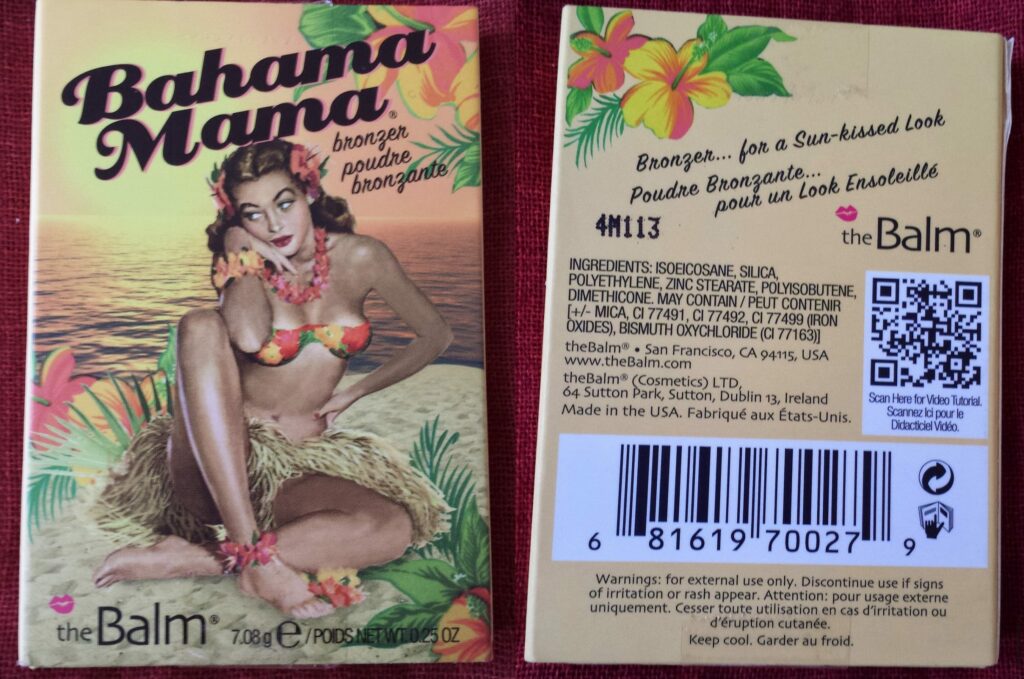 I saw this product used and reviewed by many people but never thought of buying it until i finally bought it when it came on my suggestion page on amazon. I searched for any other options where i can buy, but the option was still amazon canada. The package arrived and had everything perfect, nothing broken inside the small box. Inside the outer packaging, the powder is packaged in a hard paper case which is very colorful and cute.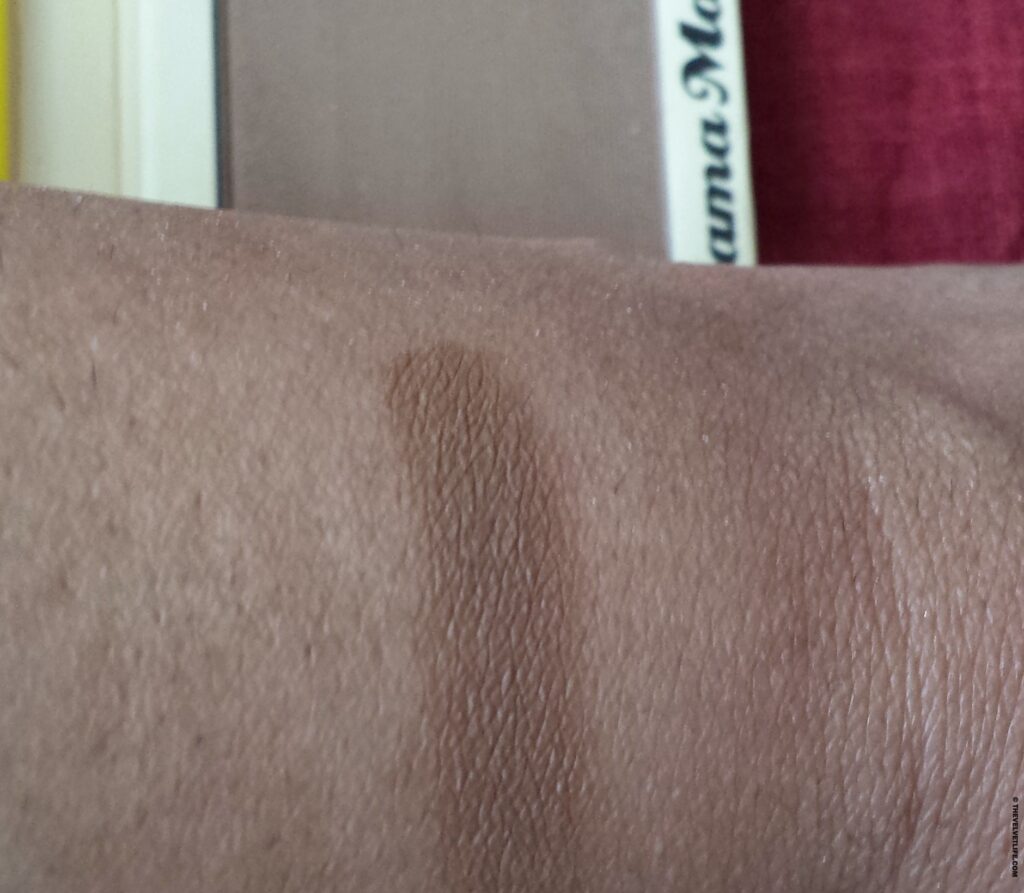 The color looked really nice and matte, gives a really tanned look to the skin. The quality is really good, very smooth and fine texture.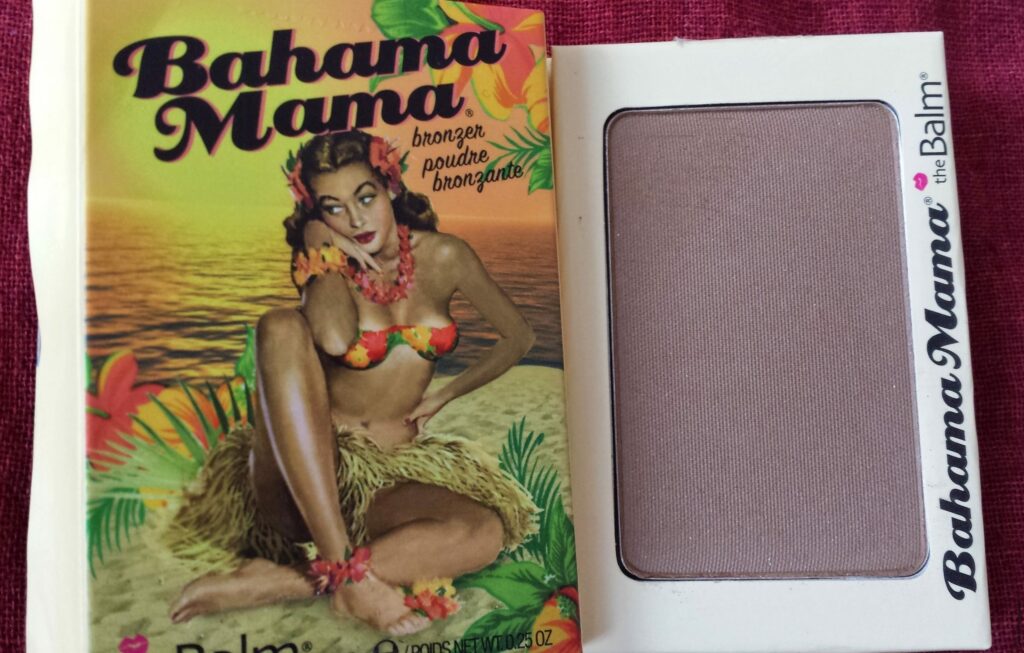 It doesn't look orangish, reddish or fake, gives a very natural finish, not too shiny or not too dull. The pigmentation is just perfect, not overly pigmented. The other thing is that the ingredients look okay, for my sensitive, combination, sometimes acne-prone skin. It has worked perfectly for my eye-shadow creasing and also for contouring my face. I would surely say that it is a must-have product. Costwise, it needs a really light hand and goes for a long time.
Buy here:
---
Eye shadows are not enough even if you have hundreds of them already, there are always some new shades, new ingredients, new looks that inspire me to buy more. I have been eyeing the tarte Amazonian clay waterproof cream eyeshadow since a long time and what is more better than a creamy eye shadow and that too from tarte. I thought of giving try to the two colors shimmering bronze and plum smoke(shimmering plum).
Both the colors are really beautiful and suit me very well. The eyeshadows are waterproof and glide on very smoothly.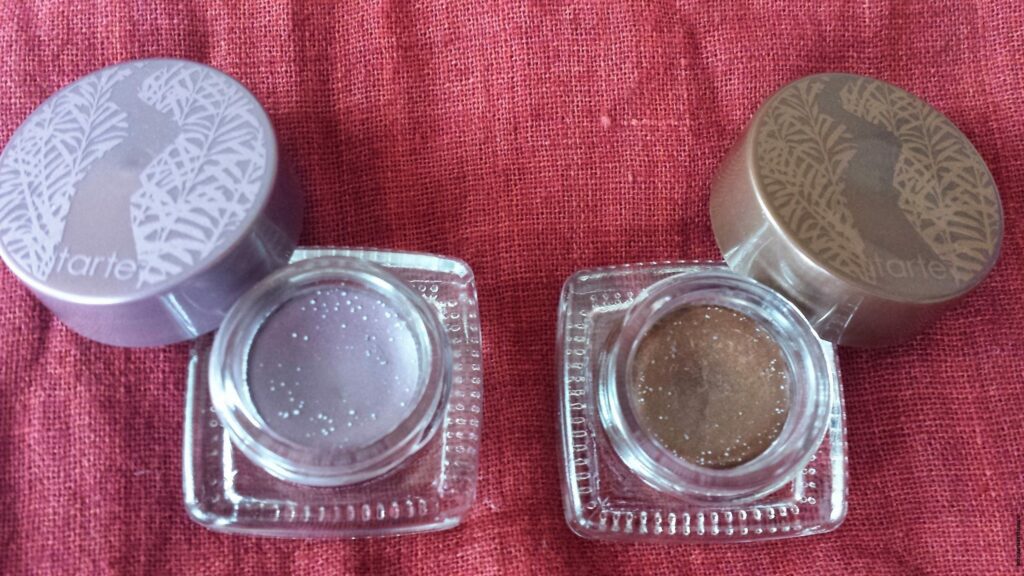 The other important thing that made me buy these are the ingredients which look really healthy and hydrating for eyes, besides they are ophthalmologist and dermatologist.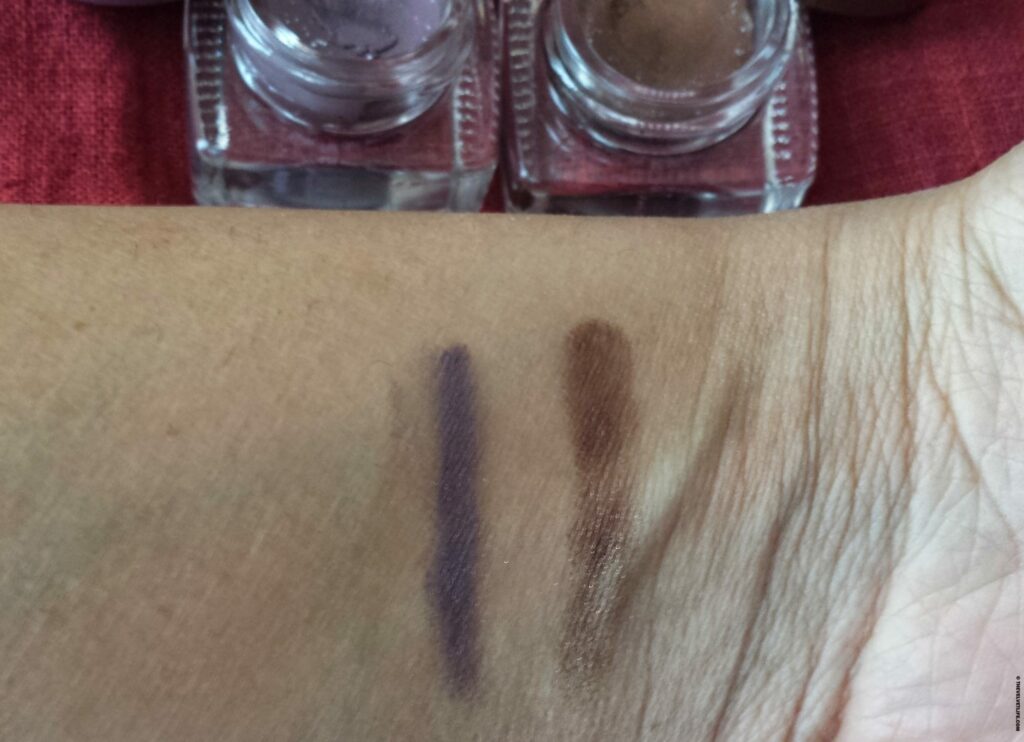 It never made my sensitive eyes itchy, dry or watery. The pigmentation makes my eyes look really beautiful. I have a bit oily eyelids and they never gave me a problem lasting a full day. I have used them both with and without eye primer and they work perfectly both ways.
---
---