---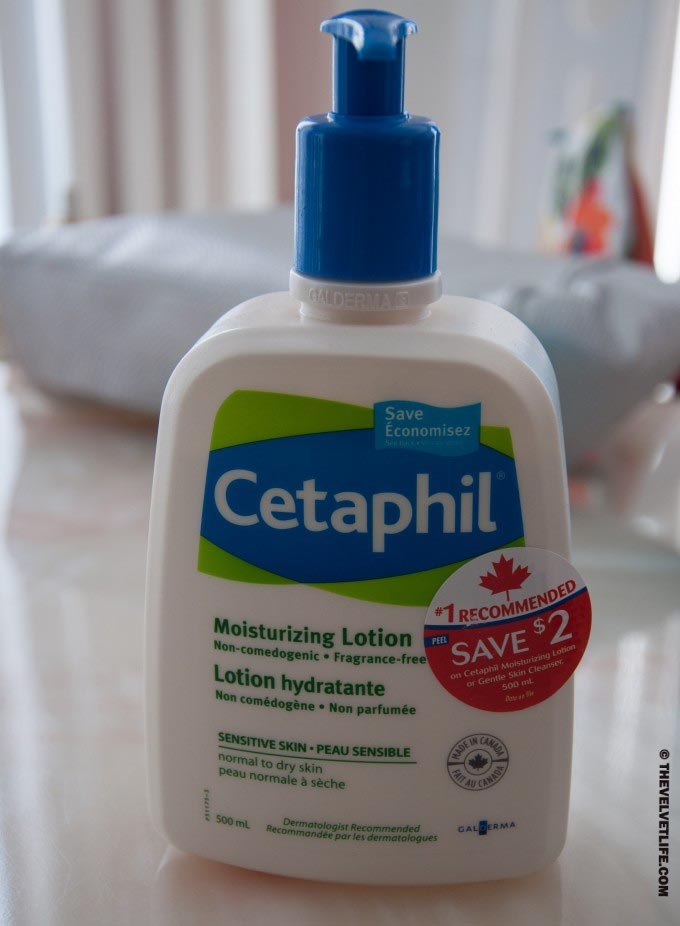 I was using the Clarins Tonic Body Treatment Oil since last 3 months and it has proved to be really nice on my skin, my skin feels soft and hydrated but the only con is that it is really expensive. I was looking for an alternative from drug store that i can replace with my Clarins Oil when it gets over. I got the Cetaphil Moisturizing lotion after carefully going through all the aisles in the drug store and then finally i put few ingredients on internet search and got them to be safe. It says over the cover that it is non-comedogenic means that it does not clog pores.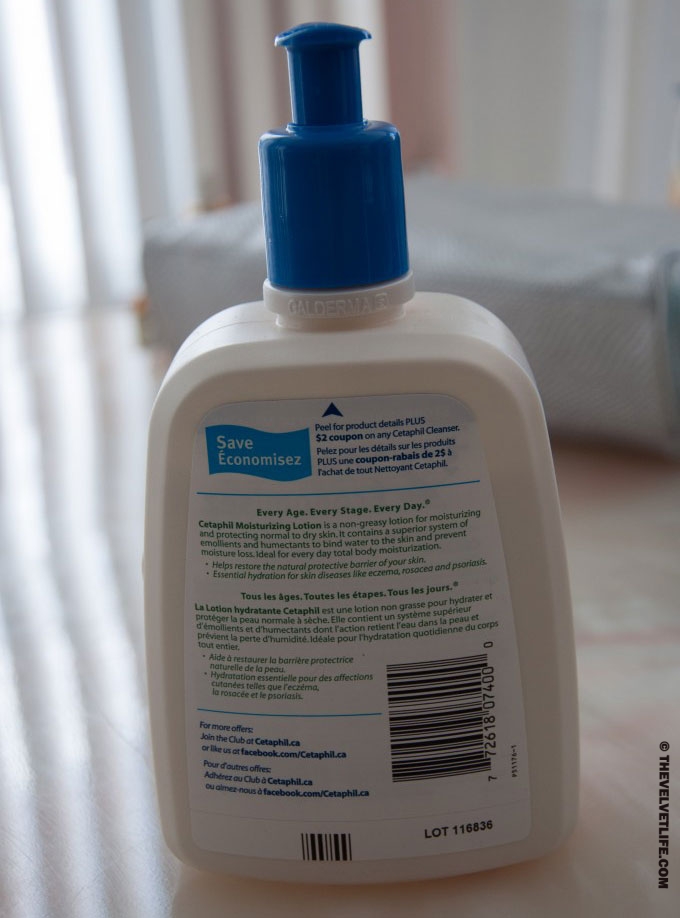 On the Cetaphil website, they clearly mentioned that it does not contain the harmful ingredients unsafe during pregnancy, so it is safe to use during pregnancy. Although i did my part of research and finally bought it in 500ML packing, my first product from this brand. The moisturizer is of good consistency, neither very oily nor very watery, just perfect to blend into the skin without feeling greasy. I have noticed that my skin feels really smooth and hydrated since last few days. I have never had the need to reapply it during the day or night, just once in the morning after bath. Also, i have noticed that it has maintained few things from my previous clarins oil effects, like no itching, so i am not scratching since few months and that's a good sign that my skin is hydrated. Also, it is fragrance free. I am going to look for a 1L economic pack once this bottle gets over, probably Cotsco will have it as Cetaphil says that on their Canadian website.
Product link for your reference:
http://www.cetaphil.ca/en/products/moisturizers/moisturizing-lotion
http://www.cetaphil.ca/en/faq?ref=132
---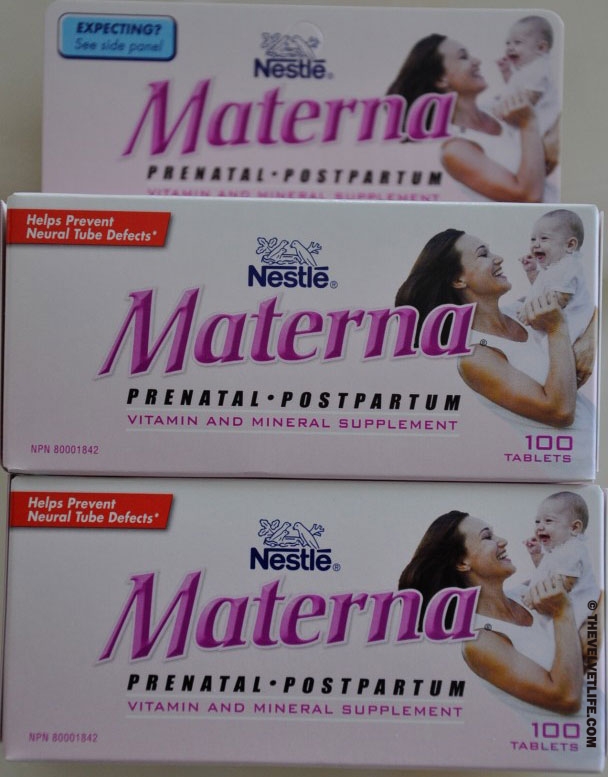 My doctor always ask me on my visits that if i am taking my multivitamins, and i always say YES i am. I know we hear things like we should be eating healthy, taking less stress and do workouts or walks, but in real world and depending on the personal situations, this ideal routine becomes impossible sometimes. So, in order to remain healthy, taking Multivitamins becomes a need. And during Pregnancy, it becomes a priority too.
There are many prenatal multivitamins in the market, its just that i took Materna during my first pregnancy and going with the same again. Materna is from the Brand Nestle and Nestle brand has always been with me, whether in India or here in Canada.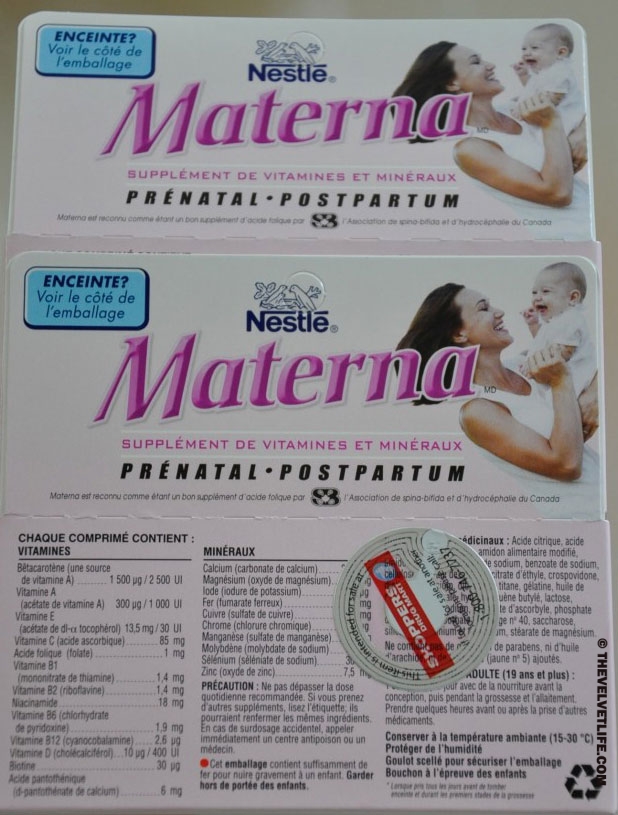 I am currently taking my Materna tablets, once daily, before bed, with water. I had few tablets left, so i was looking or i should say i was expecting some deal from Shoppers Drug Mart, where i usually buy it. And here it is, got the email for same, BUY ONE GET ONE FREE ON MULTIVITAMINS. Yay, i got my stock up today, two 100 tablet bottles for $26, good deal, right? Subscribing to their emails is a nice thing i did.
Don't forget to take the Multivitamins!
---
I had my 19 weeks ultrasound today, obviously i was very excited. This was the first visit that my daughter and husband were joining me for an ultrasound and to hear baby's heartbeat. I knew in the morning that i had to drink and finish 2-3 glasses of water before leaving for the ultrasound but sometimes there is no reason why we don't do the things that we should. Same thing happened with me, i had one glass of water when i woke up and one cup of tea with breakfast and everything else i forgot. Then, at the clinic, the ultrasound started and the first question she asked me if i drank enough water and i was quiet for a moment thinking why i didn't.
At this time of pregnancy, may be due to hormones, you are just more sensitive and emotional, this little thing made me emotional that i am running here and there, making breakfast, getting myself and my daughter ready that i forgot this important thing. I know all the thoughts start coming into your mind with no reason that is related. She spent some time on my tummy and then asked me to drink water and wait outside, she will call me back again. I was thinking she will send me back to book for another day. I waited for 20-30 min and she called all of us inside. She put the speaker of the machine ON for us to hear the baby's heartbeat and then we saw the baby, very active, cute little bean. These moments are pure heavenly, i remember i cried during this time during my first baby. We asked for the gender then, and she said the position of the baby made it unclear to determine the gender. I was a bit sad as i was really hoping that i will know the gender so that i can address him/her and tell my daughter that she's going to get a baby brother or sister soon. Also, if i could be able to use my daughter's pink stuff or should start buying the blue stuff 🙂 Everything else she said looks normal and my doctor will discuss with me.
Fingers crossed for the next ultrasound, i think that will next month as due to my ISP results, doctor mentioned that i will be having frequent ultrasounds to keep track of baby's growth.
---
---