---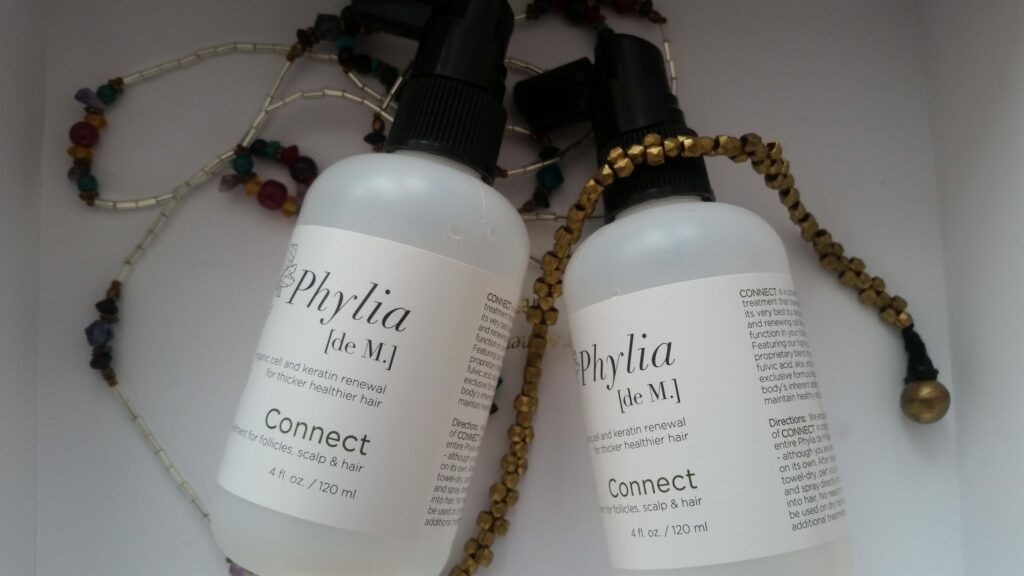 I had very thick and long hair till my college days and then, i went for permanent hair straightening treatment twice in 3 years which left my hair and scalp in dire need of rejuvenation. I started missing my old wavy, healthy hair and scalp which made me start taking extra care of my hair and scalp by applying oils, hair masks and other home remedies, but it never returned to its original healthy self.
Since my pregnancy last year, my hair were so healthy and full, it made me wish that all the hair remain as they were during that time but it never happened. I knew i was going to be worried when my hair will start falling after two or three months postpartum, the only thing i could do was to find something really good and effective that will help me save whatever hair i had. So, after searching and trying for all natural, organic, high end brands, hair masks and most of the hair things under the sun, i found this gem. I would like to mention that this is really costly and if you are on a budget constraint, do not consider buying this, it will take your patience and your money to show results. But if you really want to change your hair and scalp for healthy pair, go for this.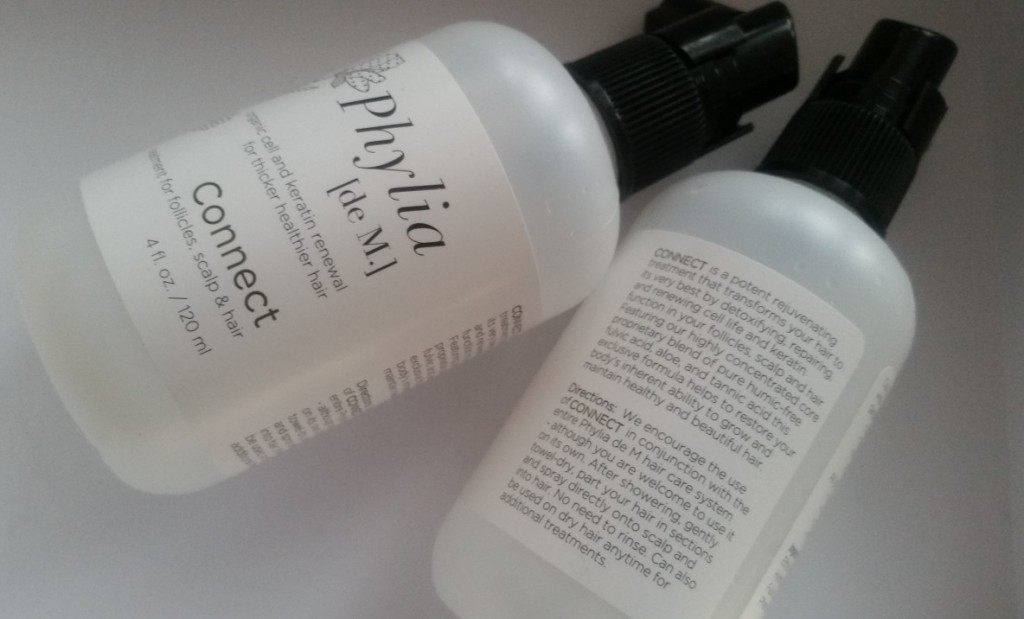 I had no intention to buy shampoo or conditioner, i wanted some kind of treatment that helps my scalp and my hair from outside and from within. After reading a lot about this brand, and according to the brand "Drawing upon the wisdom of Japanese nature philosophy, we combine ancient Aztec and Mayan herbal remedies with modern science, creating innovative hair care that encourages your body's own inherent ability to renew cells and restore keratin. All Phylia de M. products contain our core proprietary blend, with ingredients lovingly cultivated in our private organic gardens, to ensure purity and potency. Everyone's hair has the potential to become thicker, fuller, and more lush. By working with nature and science, as well as spirit, we can make this change possible. Phylia de M. offers you healing, confidence, and… amazing hair!"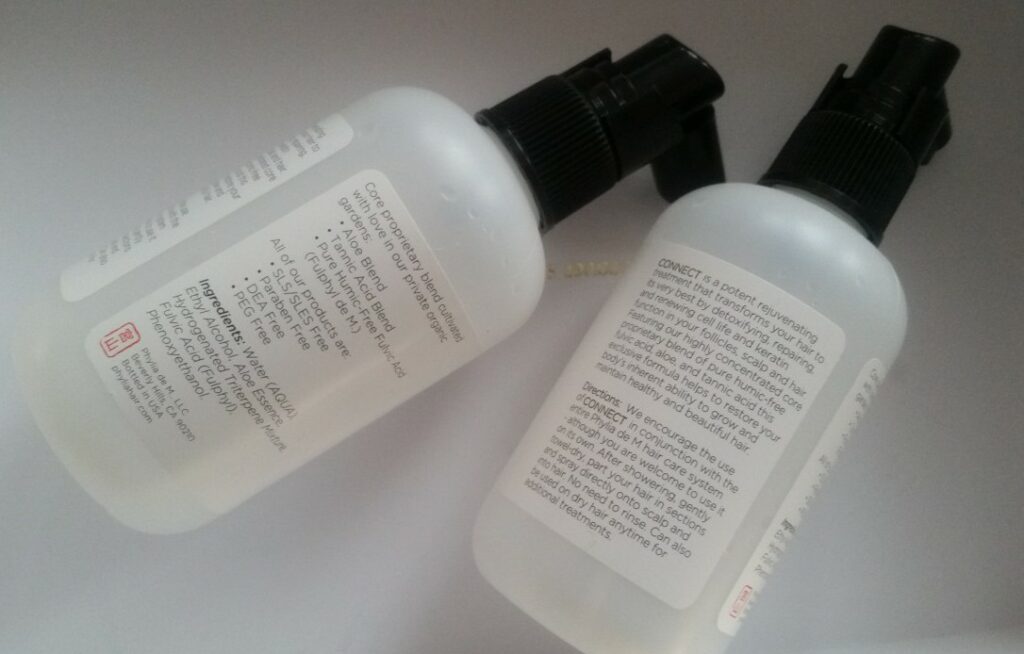 I ordered two bottles of "Connect" spray and wanted to order "Reconnect" and "Fulphyl" too but that was out of stock from geebeauty.ca which is the only stockist of Phylia de M products in Canada at this moment. I have been using it religiously the first thing on my scalp after towel drying my hair. I noticed my scalp was healthier from the first day. There was slight tingling on my scalp during first two uses and not after that. I wash my hair every other day and spray "Connect" on my scalp generously. The bottles lasted me for a little more than two months, which is quite an expensive treatment if you are on budget. I really liked it, i noticed less shedding and the area on my head that i could see my scalp, if noticed very carefully, started to get less noticed. I see the thickness of my hair from scalp onwards changed for good. This spray does work but if somebody had asked me to review this spray after finishing up just one bottle, i wouldn't have done the justice with this good product.
Due to the products being out of stock since the last month, i am not able to buy more Connect and Reconnect, which makes me sad. So, i need to continue with my search to find something this good or better which is available and a good option in terms of price too.
Repurchase – Big Yes, only if it is available and it doesn't effects my budget.
---
I am really slow when it comes to finishing up the products, i do not understand why i do this but when i like some product and it is about to finish, i start picking up something else as if my inner self doesn't want stuff to get finish. Anyways, sharing some stuff that i actually finished last month.
I love the First Aid Beauty Facial Radiance Pads and i am never without them. These are my go-to for get-ready fast days or the lazy days when i just want to finish up my skincare routine fast. They are gentle, effective and work perfect for daily use. Actually this is the most used acid in my acid stash. My husband has very sensitive skin and he loves them too. I use it after cleansing my face and before the spritz toner or before the serum. They are easy to use and just a swipe across the face, neck and decollete does it all. The value for price is also good as compared to other good acid toners. I have been using them since last two years and i have an empty jar every other month. This is the first acid product that i started up with and since then, i have come a long way.
Repurchase – Yes, usually purchase it every other month(2 people using it here)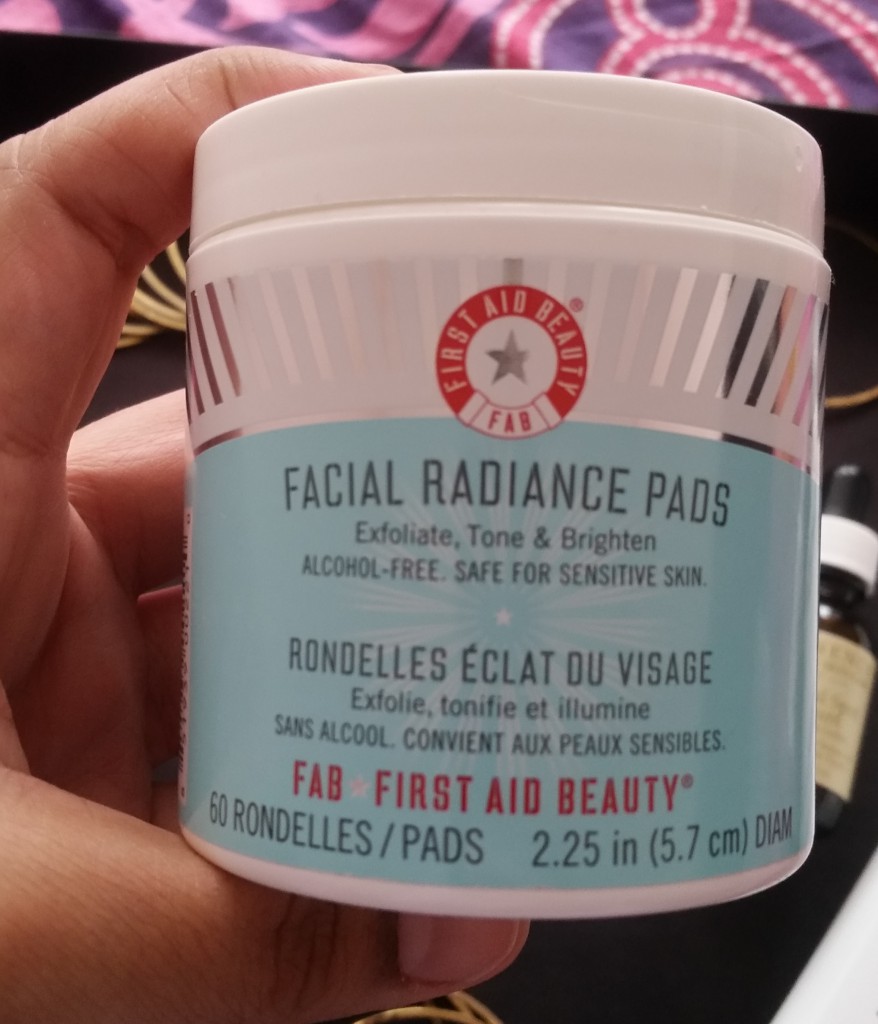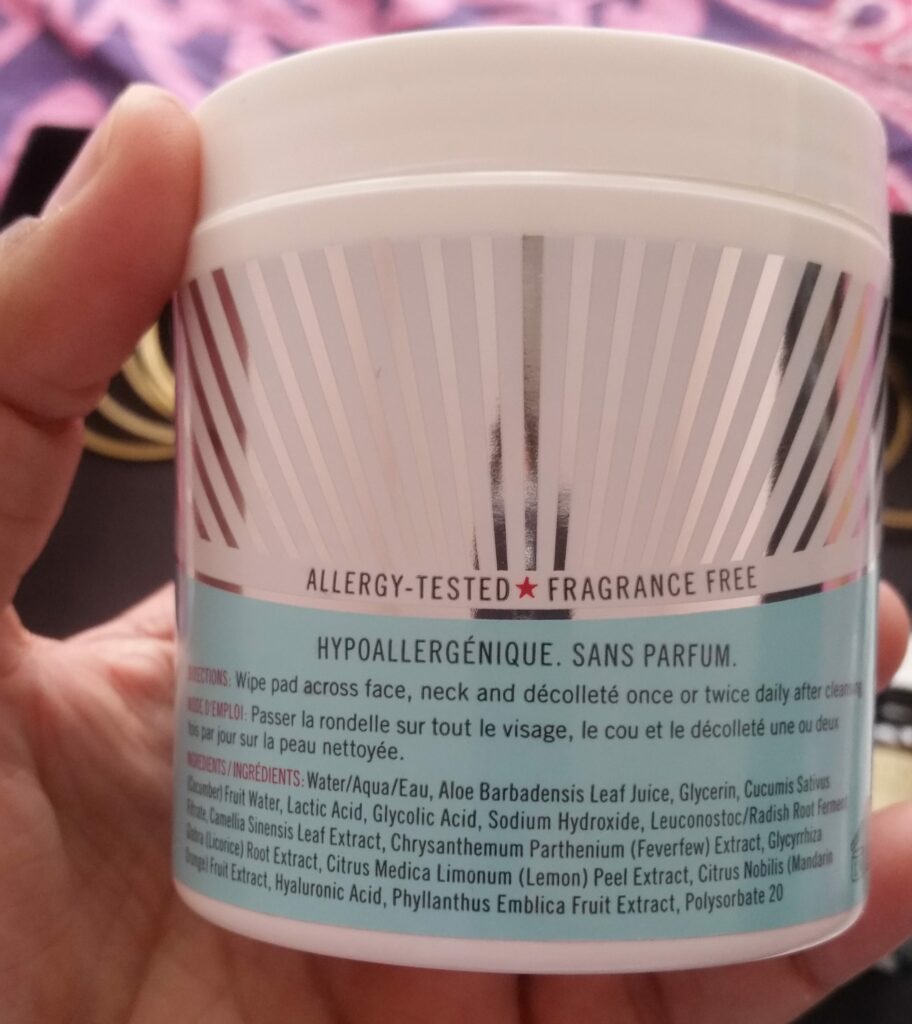 The product that i least expected from and which worked really good on my combination skin is the Alpha H Balancing Cleanser with Aloe Vera. I was really confused between the Balancing cleanser and the Triple Action Cleanser because the brand recommends Triple Action Cleanser for Combination skin. I chose the Balancing Cleanser after doing the research from my side and after reading the reviews online. From the creamy texture of the cleanser, i got the feeling that i shouldn't have bought it and it is not going to do any good for me. But surprisingly i loved how it cleaned my skin and i never felt dry, stripped off or irritated from this cleanser. I really liked the cleanser, and is one of the cleansers that accompanied me to my visit to India last year. The 200ml bottle lasted me for around 4 months alternating it between my other cleansers depending upon my skin's needs.
Just to mention that my husband has very sensitive skin and it irritated him and every time he used it, he had redness on his face.
Repurchase – Yes, for me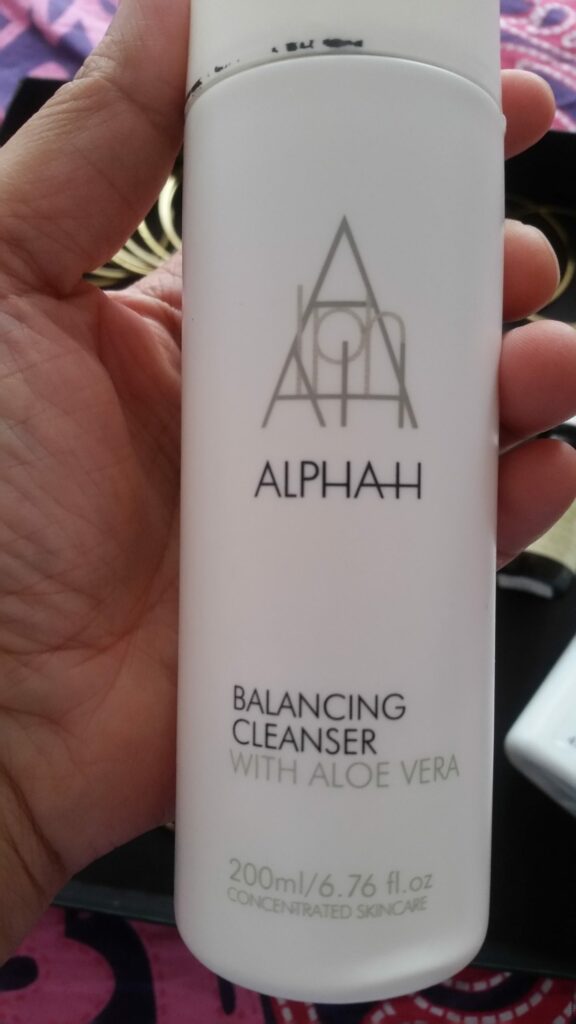 After my hormonal acne last year, i have been trying different products. I got this Eminence Organic Skincare Herbal Spot Serum when i visited for an eminence facial last year. I was regular with this serum for a month when i first bought it and then it got pushed back into my treasure of skincare products. It came in front row again in february and finally i finished this last month, This serum calmed my skin, making it smooth and radiant. The serum is good option for dull skin and for controlling the acne. I smoothed 4-5 drops of this serum from the dropper on my face after my toners and then follow with a moisturizer. I liked it but couldn't make myself love it.
Repurchase – Yes, but can live without it 😀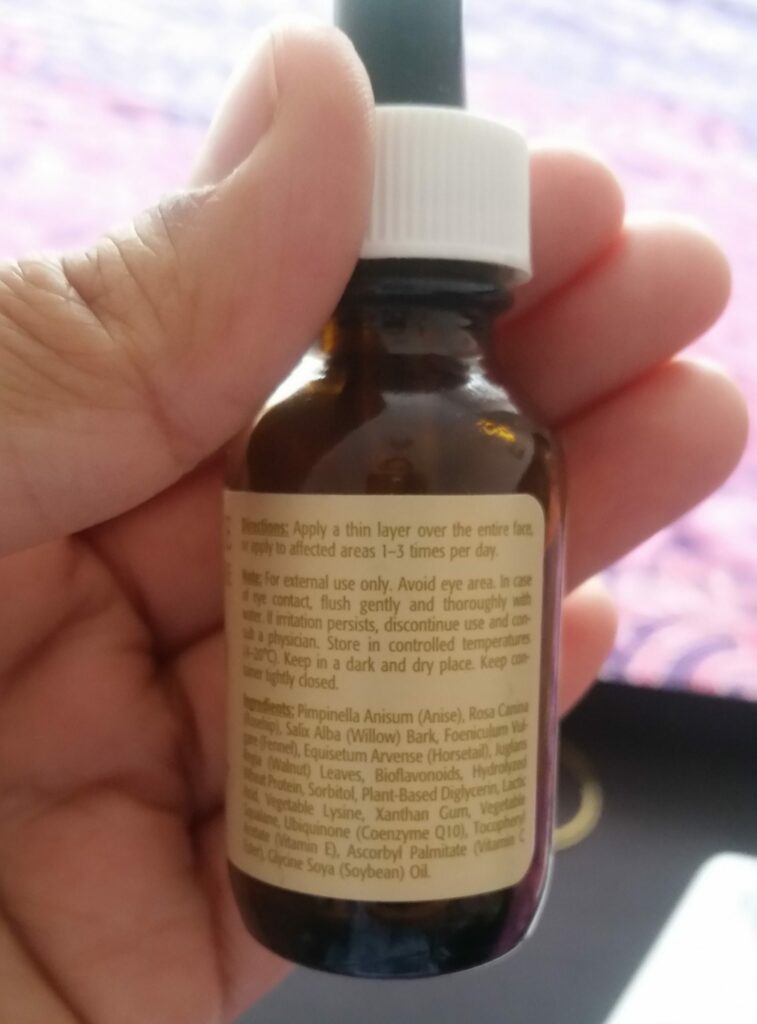 My body skin is very dry as compared to my face and in winters, it is just out of control. I exfoliate every two or three days and moisturize it daily to be able to feel good about it. I have used cetaphil a lot but this time i wanted to try this moisturizer called Eucerin for dry skin. The texture of this moisturizer is really thick and you feel it more while applying, but the good thing is once it is applied, i never feel greasy or oily on the skin. It just soaks into the skin and does the work, no dryness and that is what i bought it for.
Repurchase – Yes, hopefully next winter if i need a decent body moisturizer for a decent price.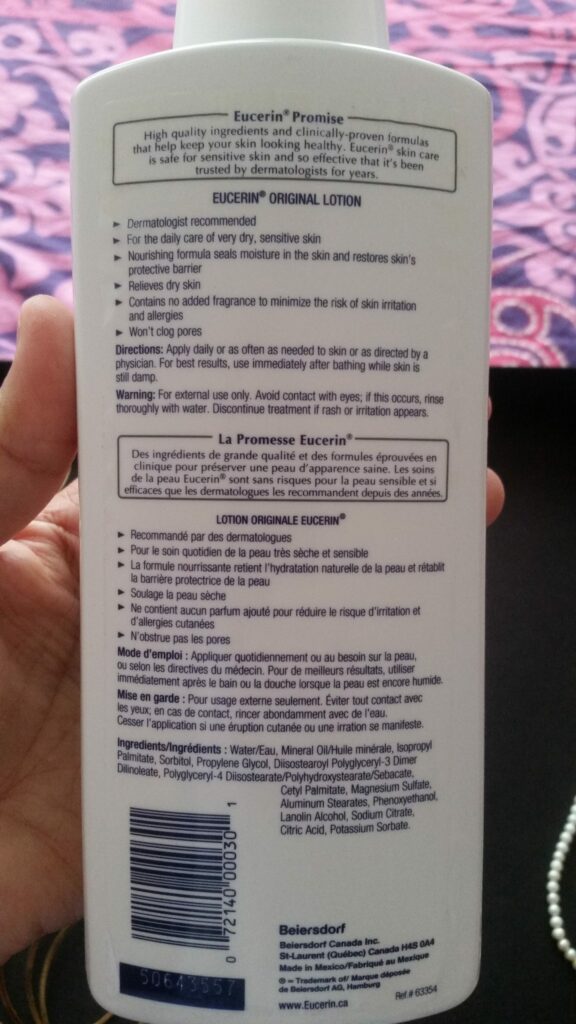 And the best thing i found and loved is the Philip Kingsley Daily Damage Defence. It was in my Philip Kingsley set that i bought from Net-a-porter. I love what this does to my frizzy, dry and unruly hair. It softens my hair and eliminates the frizz. I mean it does something that no other spray or leave-in product has done for my hair. I use this on my damp hair, on the lengths and then apply my leave-in hair oils on the lengths. It is the best combination for the spritz and oil. I have a feeling that my hair are missing this spray, really. I have already ordered my new full size bottle and its on the way. I have used the Pureology color treatment fanatic spray(on my uncolored and nontreated hair), the bumble and bumble invisible oil primer, bumble and bumble tonic lotion, they are okay but not as good as this Philip Kingsley Daily Damage Defense.
Repurchase – Yes, yes – my hair love this.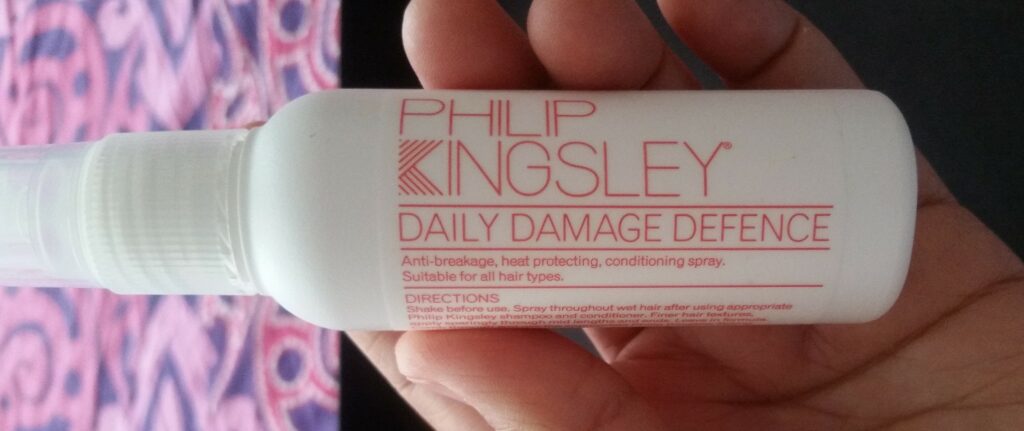 Have you guys tried any of the above products?
---
I am going to share my hair care routine that i followed last month and have felt good enough to share about it. I am on constant hunt for good haircare and skincare products and this time, i splurged into John Masters Organics hair products. John Masters Organics is a luxury Organic line of products for hair, skin and home.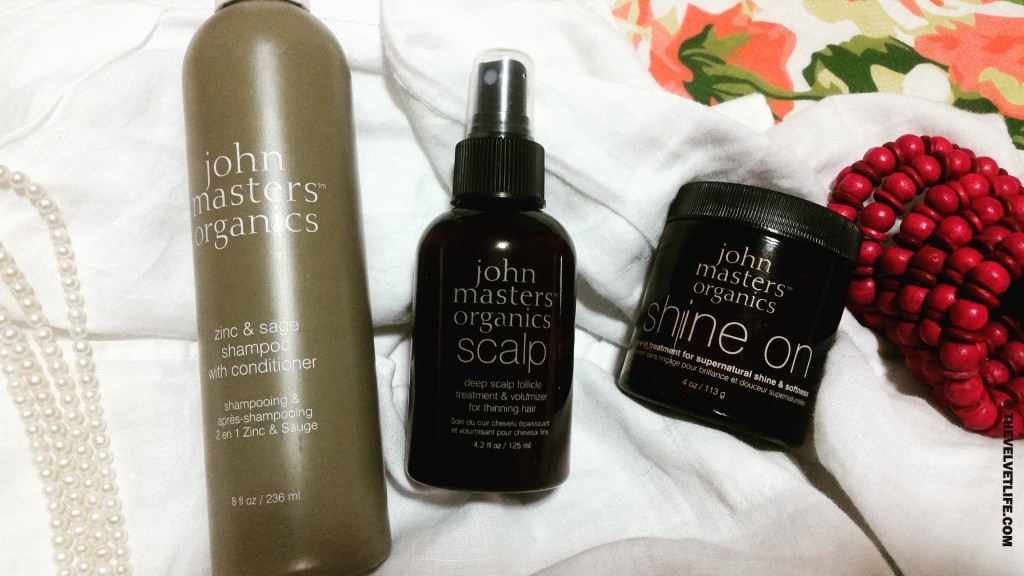 I was happy to know they have a Canadian site and i didn't have to pay duties on the purchase from US site. My scalp is itchy and sometimes flaky during the winters, so the best bet was to go for Zinc and Sage Shampoo with Conditioner which is meant to be for itchy and flaky scalps. The key ingredients include zinc, sage, wheat amino acids, papaya which help in scalp irritation, antibacterial, strengthening, regenerate and firms hairshaft. And the shampoo is good for all hair types. I apply this shampoo on damp hair, lather and then rinse it off.
After towel drying my hair, i spray the Deep Scalp Follicle Treatment & Volumizer For Thinning Hair on the scalp. It is meant to encourage healthy hair growth from the roots out. I chose this treatment for my scalp as i had a postpartum hair loss and this treatment spray both helps thinning hair and with hair volumizing. I have few spritz left of this spray and i must say that i do not see any great results for the thinning hair but my scalp definitely feels healthy.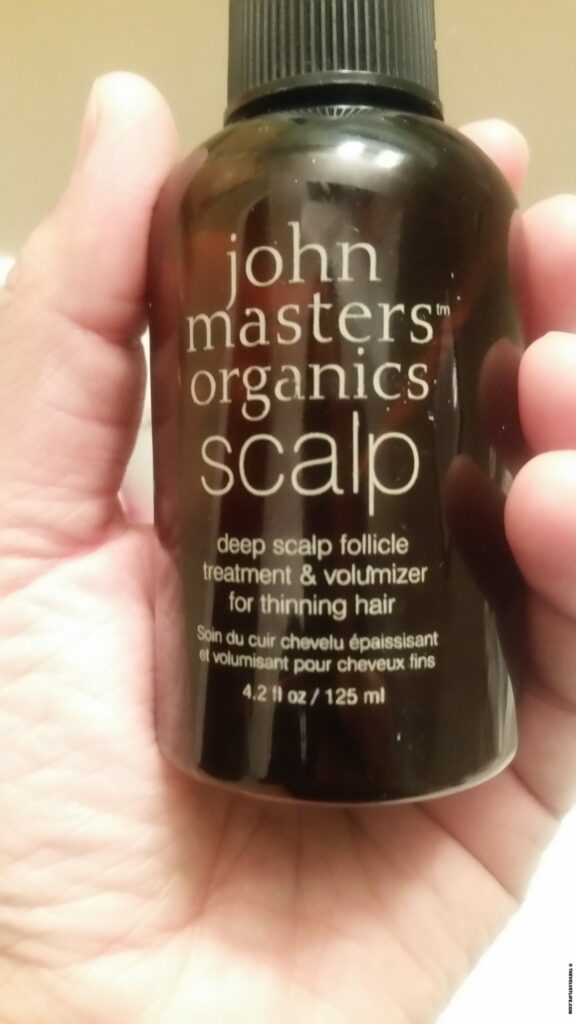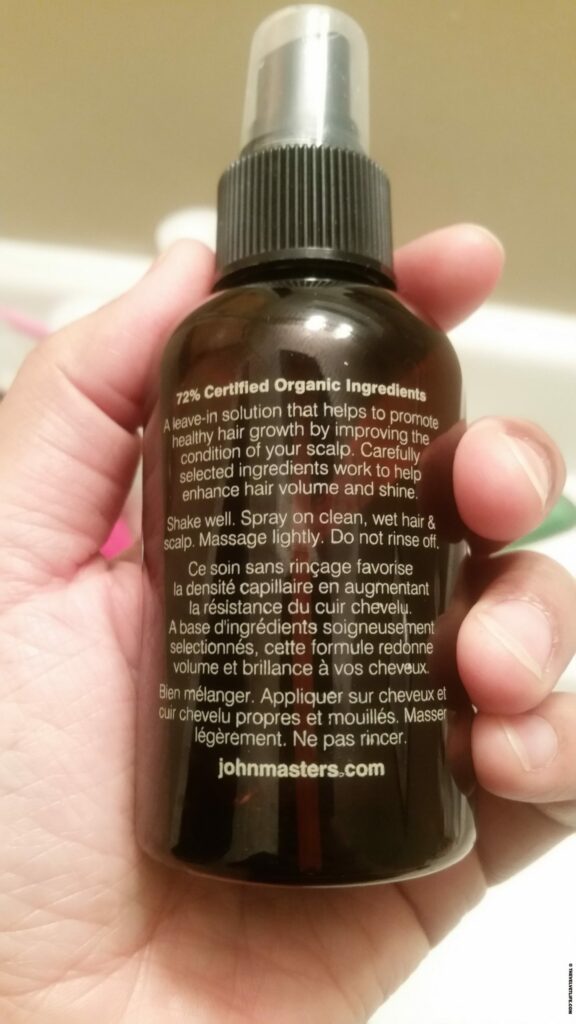 Then comes the Shine On, which is all-natural styling aid for smooth, shiny hair. I chose this because it has all natural ingredients which is a good option when you have to keep a product in your hair for long time, like this leave-in treatment. The only thing that needs to be kept in mind before using this product is to give it a dry run on how much is enough for your hair depending upon the hair type and length. I have used this before air drying, hot styling on both damp and dry hair and it works. The only issue is you have to dip your fingers in the sticky kind of product and then rub between hands to use it which is sometimes messy.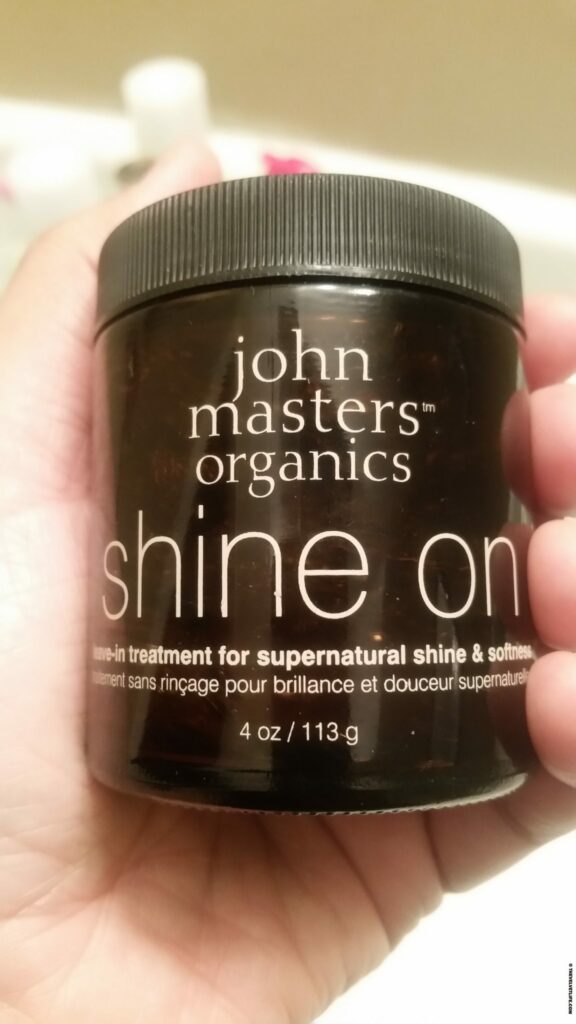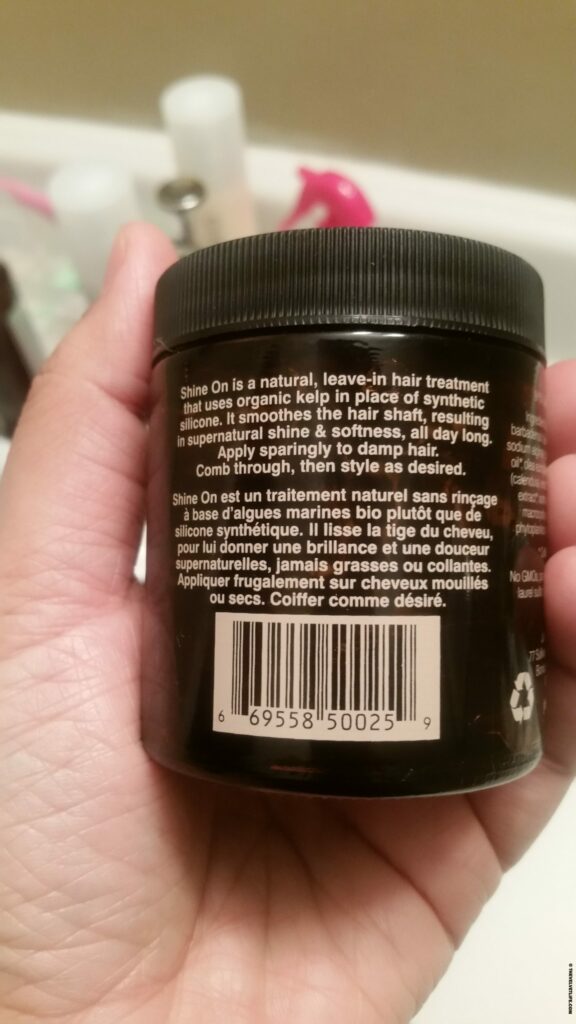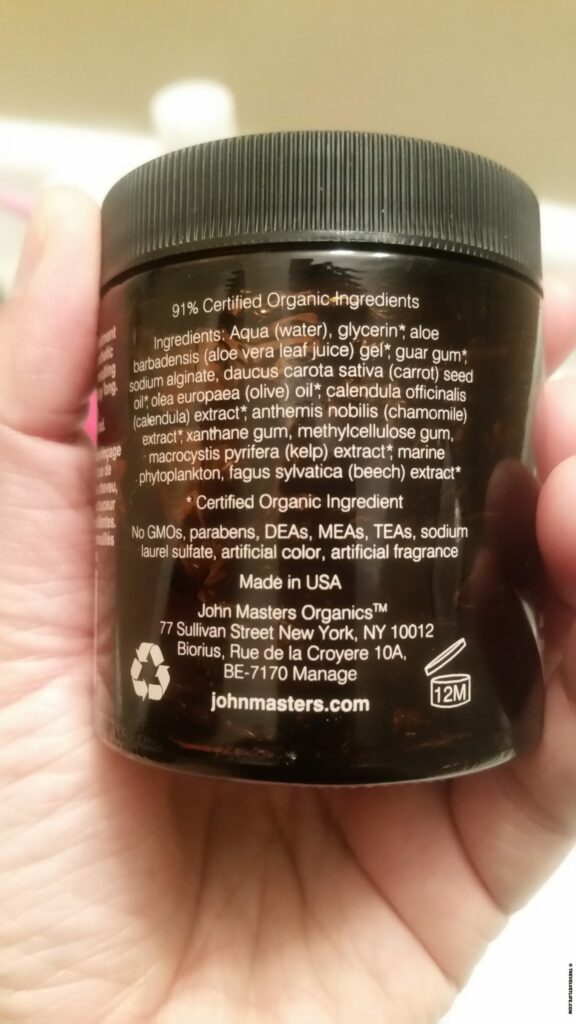 I will surely repurchase the Zinc and Sage Shampoo with Conditioner but i haven't seen much noticeable results with the Deep Scalp Follicle Treatment and Volumizer for thinning hair. In regard to the Shine On leave-in treatment, it is good and will take me sometime to finish it off, i will hunt for some other leave-in product, to find something better. Have you tried any of these products or any other hair products from John Masters, let me know if it worked for you.
---
---