---
Being in the century where there are multiple factors affecting the skin, there may be countless options to resolve them. Since the time I purchased Clarins Moisture Rich Body Lotion for the first time a few years back, it has been a staple in my body care favorites. I am always looking for offers and deals where I can purchase the backups for one of my favorite body lotions. My skin tends to get extra dry during fall and winters, so to keep the dryness which also causes itchiness away, this works wonders. It keeps my body moisturized for over 24 hours, what can I ask for more, right?
Clarins Moisture Rich Body Lotion (CAD $55 – 400ml, $44 – 200ml) is described as moisture-replenishing lotion—with Peach Milk, Shea, Candlenut Oil and Orange Blossom—visibly minimizes the signs of aging caused by sun, cold, heating and air-conditioning. It helps smooth dry, rough patches and improves skin tone. Clarins Moisture Rich Body Lotion gently removes dull, flaky cells for a youthful, allover glow. The featured ingredients in this body lotion are Oats, Shea, and Bitter Orange.
Another good thing about this lotion is it absorbs very quickly into the skin, that means even if I use this in the morning and have to run to work, I do not have to worry and wait for few minutes to let the lotion be absorbed before dressing up. The consistency of this lotion is not very thick but it is very moisturizing. It is very soothing and comfortable for my dry skin. I do not just use it in winters or fall, but it works great in all seasons. The scent is very delicate which I love. I have noticed my skin is very soft and smooth with this body lotion.
Clarins Moisture Rich Body is available at below
Beauty Boutique by Shoppers Drug Mart
What is your favorite body lotion for the winter months?
---
Hi Lovelies, today i am going to write my experience of the Aveda Brilliant Spray-on shine for my dry hair. I have used this product for the past few years on and off. My hair are dry, frizzy and my scalp is kind of combination, it gets oily next day after wash. Taming the frizz and fly-aways has always been a difficult job and i am always in hunt for a product that is good enough not to harm my hair but also works.
I have used this product on and off for the past few years but last few months i have been regularly using it. And here i am writing my reviews for same. The product comes in a very bright blue plastic bottle and has a spray nozzle over it. When i bought this product, the representative at the Aveda store used a small quantity on my hair, just a single spray amount. So, i too started using the minimal quantity as i didnt want to make my hair greasy in the first try of the product. I sprayed twice on my palm, keeping the nozzle very close to my hand and applied it to my hair after rubbing both the palms together. I have always used this on dry hair. After applying this on my hair, i make sure to comb my hair with a paddle brush so that the product gets to all hair. And it gives instant results, my hair look soft and shiny. There are less fry-aways and frizz is the least.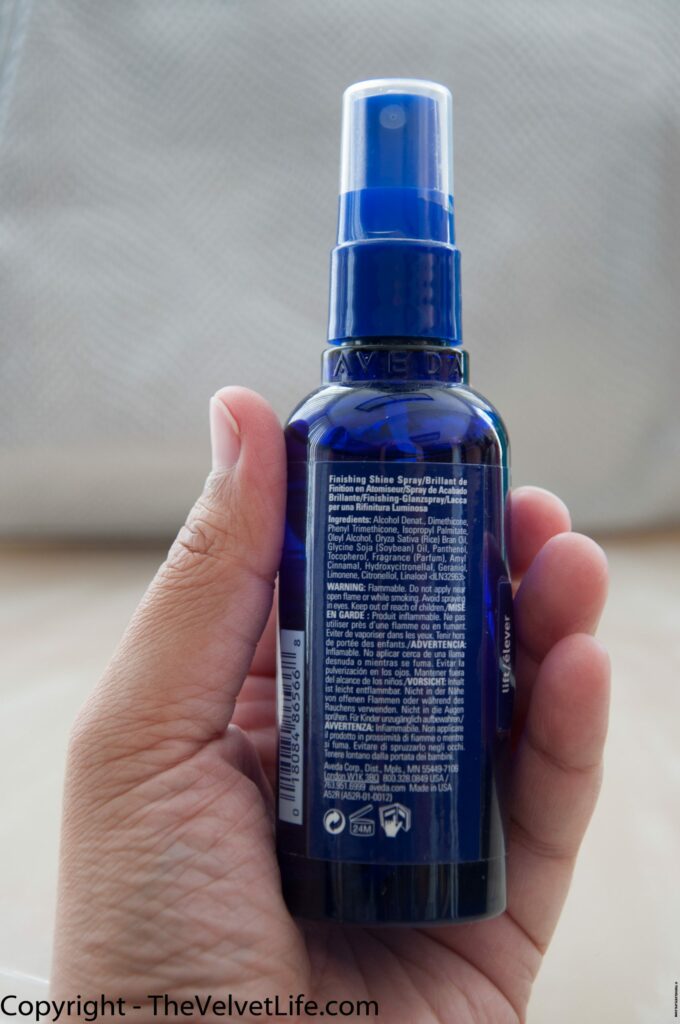 One thing i have noticed is that if i go above the spray twice limit, my hair start look like a bit greasy, so i think the quantity of product matters here, it may be different for different length and kind of hair, but i would recommend starting from minimal and then stick to the perfect amount once to achieve the desired result.
Overall, the product is good and can be used on all hair types. It can be used on dry hair prior to using a flat iron to get a smooth, sleek finish with added shine. It has not weighed my hair down, can be used daily.
---
Here is something i do not have to think twice before declaring it as one of my holy grail products. The name is Mary Lou-manizer from theBalm Cosmetics. This products has been raved quite a lot by the beauty Gurus and my fellow bloggers and finally i bought this in January. I am writing this review after using it for the last 3 months on my Asian/Indian skin and i am happy to say that this is totally worth the hype. And the best thing is the price, it is really well-priced based on the quality and finish of this product. This products has been reviewed by bloggers/vloggers with fair and medium skin tones and works really nicely on all.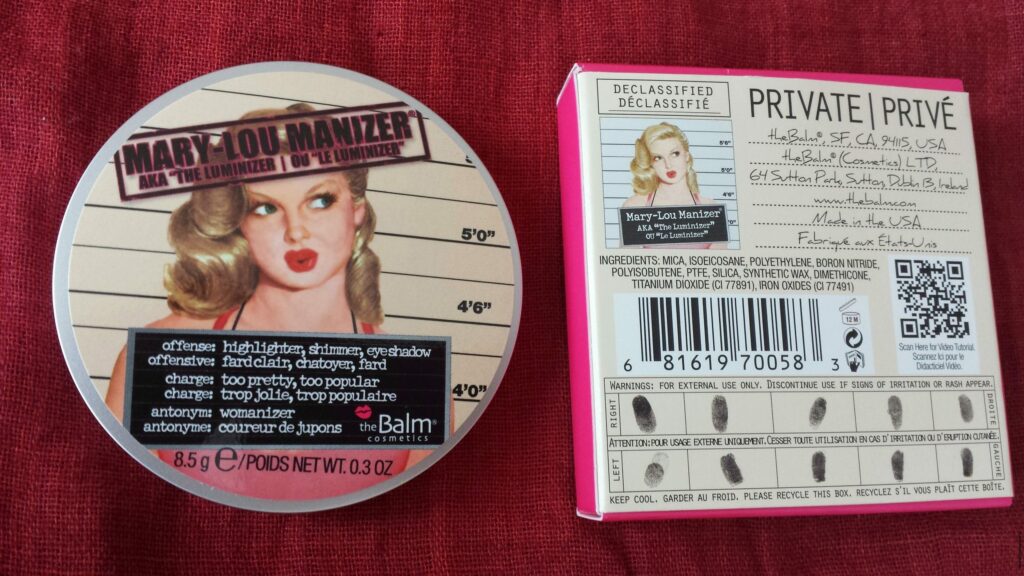 This product is one of my favorite highlighter and has no yellow or pink undertones. It is all glow, glow and glow with no heavy glitter or gold streaks. This highlighter is really pigmented, a tiny bit gives a fabulous glow and with the amount of product in the container, it lasts forever, so it is totally worth the price. Other thing i noticed is that this needs to be used carefully and with light hand until you get an idea of how it looks on your skin, because a little extra can look heavy.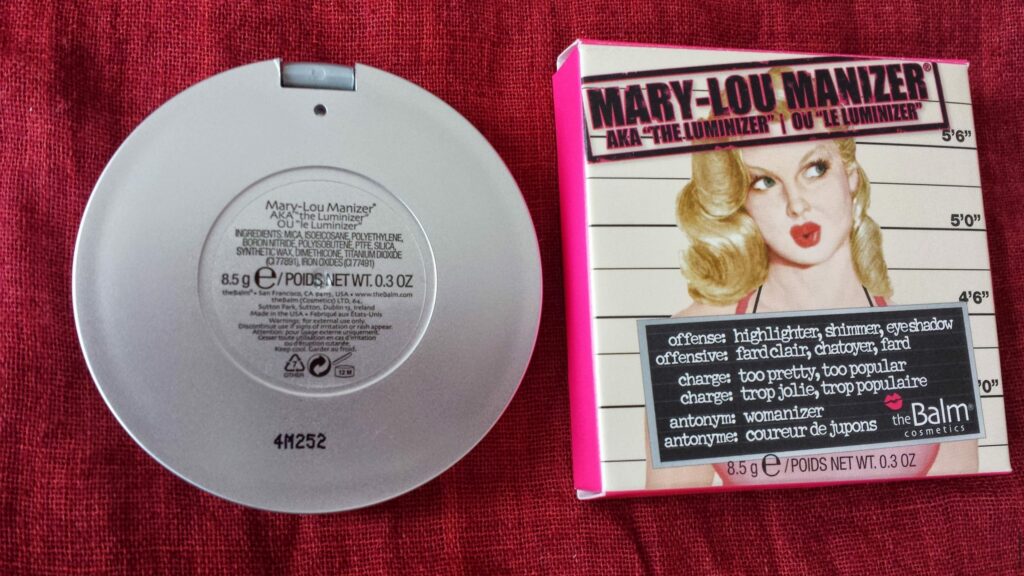 I really like the packaging of this highlighter , it is super cute and has a large sturdy pan and a big mirror. And i have tried using it on the inner corner of my eyes and as a highlighter under my brow bone. It looks great even as an eye shadow, not glittery but shimmering.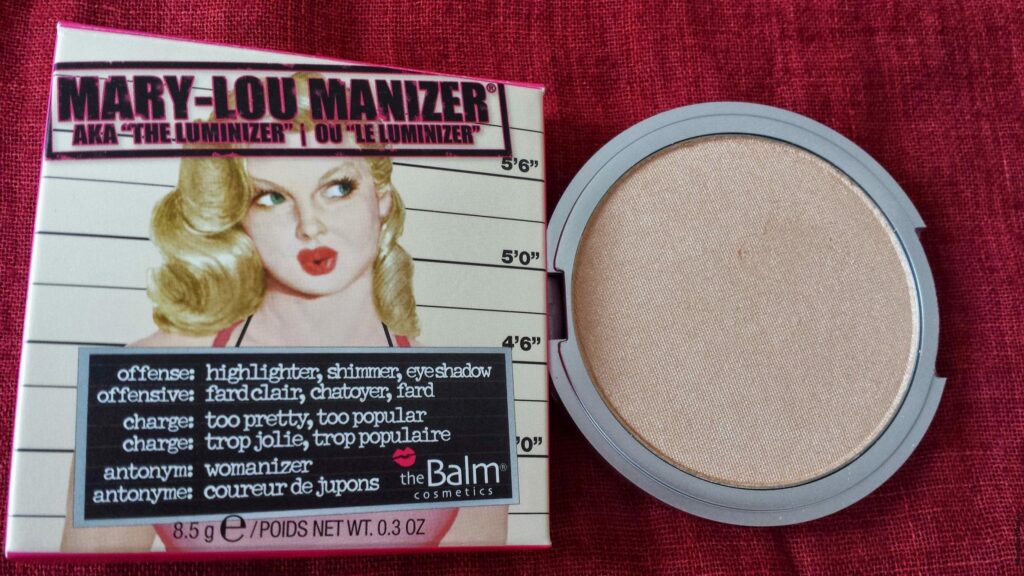 As i couldn't find it in the stores near my place in Canada and theBalmCosmetics site ships from US, so i would have to pay shipping and taxes. I finally got this from Amazon.
BUY HERE: Amazon
---
---