---
I have been a fan of Alumier MD since I got their facial end of May this year. I have shared my experience of the facial here if you are interested to read. I really loved the results and the products used. Alumier MD products are a fusion of science and technology and hence, the line is overall called a medical line of skincare which means it is based on the formulations which are created through various medical studies and proofs. I was sent Alumier MD AluminEye & Lotus Scrub for review and after using these for over a month, if you follow me on Instagram you will know when I posted about these referring to 'on the testing shelf', I have my reviews ready which I will share further in this post.
Alumier MD AluminEye is described to be an eye cream which is packed with multi faceted peptides that help diminish the appearance of fine lines and wrinkles by stimulating collagen and elastin, reduce puffiness by improving lymphatic drainage, and lessen under-eye circles by clearing dark pigments from within the skin.  A combination of tremella mushroom extract, niacinamide (vitamin B3) and murumuru butter moisturize, while a unique blend of antioxidants protects against UV-induced free radical damage. AluminEye contains light-reflecting and soft-focus ingredients that immediately lighten the appearance of under-eye darkness. It is fragrance-free, sulfate-free, paraben-free, mineral oil-free, dye-free.
I have used this eye cream day and night for almost a month and I am liking it. I do not have particular concerns on my eye area but I do feel when I do not get enough sleep or if I have been sitting in front of the computer all day, my eye area gets dry and dull. While using this eye cream, it helps brighten my eye area and hydrate it. Moreover, being 30+ the appearance of wrinkles might knock the door anytime, just that I have been trying to take good care of my skin and choose the products very carefully. This cream is definitely amazing, my eye area has been bright and hydrated with no dullness or lines around them. I am for sure going to finish the little tub of this eye cream.
I apply this eye cream after cleansing my face. I take a little less than a pea size of this eye cream on my ring finger tip and gently pat it under the eyes and along the brow bone. This cream is not meant to be rubbed but just gently tapped on the area to have the maximum benefits. I have not experienced any issue with my sensitive eyes while using this eye cream. My eyes usually get red when I use something that does not suit my eye area or if the product gets into my eyes.
Alumier MD Lotus Scrub is described as an evenly exfoliating scrub designed to cleanse and smooth all skin types. Lotus Scrub uses lotus seed powder and microcrystalline cellulose, unique natural biodegradable exfoliating agents that are smooth and spherical. These agents create even and gentle exfoliation to remove impurities and reveal healthy, more radiant skin. This innovative technology was developed because non-spherical exfoliating agents can irritate or injure the skin. Lotus seed powder also has natural moisturizing and calming properties to help you achieve a healthy glow. It is fragrance-free, sulfate-free, paraben-free, soap-free, dye-free, mineral oil-free.
I have more into acid exfoliation than physical exfoliation. To test out this product, I have used this scrub twice every week for almost a month. I have not used anything like that with the texture of scrub molecules in a jelly like solution. It never caused any irritation or breakouts to my skin. My skin feels soft, supple and fresh after using this scrub. After cleansing my face, I apply a small amount of scrub to my fingertips and gently massage in circular motions over my face avoiding the eye and lip area for almost a minute. Then I rinse it off with lukewarm water. Then I follow with my serum and moisturizer. It can be used in the morning or evening skin care routine but I prefer using exfoliation during the evenings. Being a scrub and from a skincare line that is all based on science and technology, they can do no wrong.
I have partnered with Alumier MD for a Giveaway of these two products. You can see the rules and enter the giveaway through my Instagram or Facebook page.
What is your favorite eye cream? Do you prefer chemical exfoliation or physical exfoliation?
---
A fragrance has the power to enhance your mood and to make you feel better. The more you research about the relation between fragrance and mood, the more you will know how it impacts the mood and in turn the vibe and well-being of a person or a surrounding. I have been trying new fragrances every season and in this spring/summer, I indulged into this Signature fragrance from the house of Jo Malone London. I bought this fragrance during the spring and have been a fan. A fan like someone who loves it and saves it for some special occasions, and I am trying to change this habit of mine and be regular with the products I love whether they are my favorite clothes, beauty products or fragrances.
Jo Malone Lime Basil and Mandarin Cologne is described as a modern classic with peppery basil and aromatic white thyme which brings a twist to the scent of limes on a Caribbean breeze, doesn't that sound joyful? Jo Malone further writes about this fragrance "We're particularly fond of lime basil. It's the unconventional hero of Jo Malone London's contemporary classic, Lime Basil & Mandarin. We were the first to spotlight its bright citrusy pepperiness. We revisited the herb by creating Basil & Neroli. Fresh, playful and young, underpinned with that hint of Basil Grand Vert and Basil Verbena warmth. As you know, we remain fond of arranging unconventional marriages between our ingredients. And so far, we have nothing to report but bliss."
This fragrance is for both men and women. It was launched in 1999 and the nose behind the fragrance is Jo Malone. Top notes of this fragrance are lime, mandarin orange, and bergamot. Middle notes of this fragrance are basil, lilac, iris, and thyme. Base notes are patchouli and vetiver. The packaging of this fragrance is simple and beautiful. It comes in a Jo Malone signature gift box and the fragrance is in a glass bottle which looks very classic.
I love light fresh floral scents for summer and when that scent has some saltiness to it, it makes it a lot better. It has a happy citrus vibe which instantly boosts my mood. The opening of this perfume is like a burst of freshness which feels very realistic like the feeling you have on a Mediterranean beach. The floral presence in this fragrance provides a very pure kind of aura like they are being there and you feel it. It does sound simple but more I feel and think about this fragrance, it becomes more complex. After some time of applying, this fades into something near to earthy but still with the presence of flowery notes.
It does sound simple but more I feel and think about this fragrance, it becomes more complex. After some time of applying, this fades into something that is near to earthy but still with the presence of flowery notes. I have few more Jo Malone fragrances that I will write about soon and as I felt with them, the longevity of them all isn't great. To continue feeling fresh, I need to have a top up handy in my bag. On me, it stays on for 4-5 hours and then I have to reapply. The thing with me is if I like a fragrance so much, I do not mind reapplying. I do wear this to bed sometimes, it just feels so fresh and energetic when I wake in the morning smelling this.
Jo Malone Lime Basil & Mandarin Cologne retails for CAD $165 for 100ml excluding taxes and is available on Jo Malone's official website and the retailers.
What is your favorite floral salty fragrance? What fragrance do you wear most in summers?
---
Terry de Gunzburg is a famous French born Cosmetic Guru who is also called the Steve Jobs of makeup. She said once, ' Behind Glamour, behind Innovation, you have to be in love with Science' This is the basis of creating something so beautiful that will have no boundaries of age groups to use the product but everyone may use it. I know the palette I am going to review is from Fall 2016 but it is still available at Cult Beauty and Beautylish who deliver worldwide, so better late than never. I bought this By Terry Eye Designer Palette Parti-Pris in shade called Forest Desire. The main reason I bought this palette is that I am a fan of anything Green for my eyes and I just ordered this palette once I saw it on Beautylish.
Cult beauty describes this palette as 'Each with six sumptuous, velvety-textured shades of shimmering shadow, By Terry's Eye Designer Palettes Parti-Pris are things of beauty and a joy to use. Beautifully buttery, the complementary colors blend together seamlessly to create a dazzling spectrum of day-to-evening makeup looks: 'Forest Designer' contains an array of autumnal shades, ranging from taupe to midnight blue via copper, pale moss and a trio of warm beige and tawny browns'. The shades include a beige shimmer, a light gray shimmer, subtle gray- green shimmer, golden-copper shimmer, gunmetal gray shimmer, steel blue shimmer.
The palette is embossed with By Terry's signature logo and is slim enough to be a great companion while on the go. The palette has a complete mirror lid in case.  The palette houses 6 shades which are very neutral and subdued. They are like the shades that would be seen in the autumn forest when the moss on the trees begin to fade and the leaves start to dry out and they turn various shades.
The formula of these eye shadows is soft and buttery. The texture makes it very easy to apply and is very blendable. The staying power is also nice, it lasts all day with an eye primer on my oily lids. I have used the eyeshadow with both my fingertip and my hands and do enjoy applying it. With a wet brush, it gives a gorgeous more intense look.
With such neutral and subdues shades, I love the way it looks on my medium tan skin tone. It looks very natural and the shades of gdo does enhance my dark brown eyes. This palette retails for CAD $75 excluding taxes.
What shades do you think to suit your eye color the best? What is your favorite eye shadow palette?
---
I love Cleansing balms, the way they make your skin feel while using them or after you have used them on your skin, it is all a totally different experience. I have bought and tried many of them, and when it comes to Cleansing Balm, how could I not have had this one from Omorovicza called the Thermal Cleansing Balm. I got a sample of this cleansing balm a few months back which I loved and then came the big splurge when I moved straight from the deluxe sample size to the biggest size available for this Balm which is 3.5oz/100ml (CAD $220 excluding taxes). This might tell you how much I liked the sample that I went on straight to this big tub of cleansing balm. Moreover when you like something and you know you will use it up, then it is always okay to go for the bigger size.
Omorovicza Thermal Cleansing Balm is described as a Purifying, Healing Black Cleansing Balm and suitable for all skin types. This cleansing balm is rich in Hungarian Moor Mud which has a unique mineral complex which detoxifies and purifies the skin. The balm texture helps remove the makeup, waterproof mascara and helps cleanse the skin without stripping to leave the complexion soft, hydrated and radiant.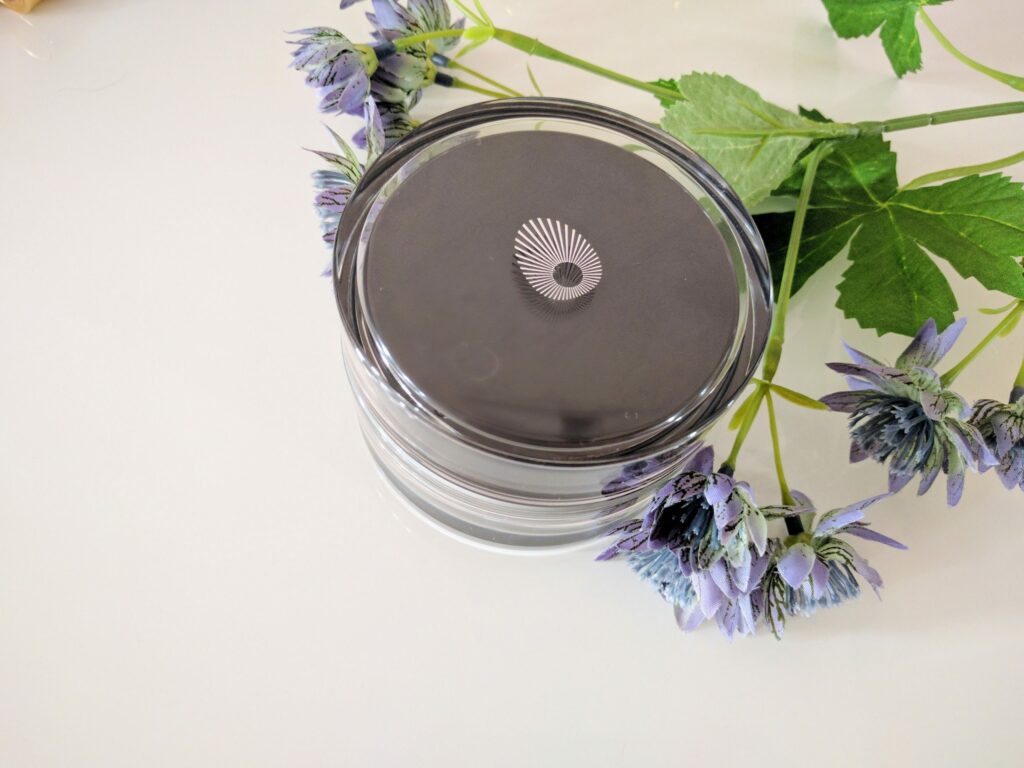 The main ingredients of this Cleansing Balm include:
Hungarian Moor Mud which is harvested in Lake Heviz, the largest thermal lake in Europe. It is rich in Calcium Carbonate and Magnesium Carbonate, Humic Acid, and Fulvic Acid, which together are all helpful in purifying and nourish the skin.
Sweet almond oil which is rich in Vitamin E . Vitamin E replenishes the skin and leaves it soft and hydrated while removing the makeup and impurities of the skin surface.
Hydro Mineral Transference Delivery System which is exclusive and patented by Omorovicza helps firm the skin making it look supple and young.
Hungary's mineral rich healing waters which have curative properties for the skin
This balm has uplifting orange blossom scent which makes the cleansing of skin a ritual.
This cleansing balm is free from any synthetic fragrance, colors, petrochemicals, silicone, PEGs (polyethylene glycol) and parabens. There are dermatological benefits of this cleansing balm which include support of natural collagen and elastin, a tighter lipid matrix to lock in hydration and protect skin from micro-damage, and improved antioxidant defense against free radicals.
I have used this balm both as a first cleanse to remove makeup as well as a second cleanse to clean the skin. I prefer to use this as a first cleanse in the evening and then the only cleanse in the morning. I apply a small amount (almost the size of an almond) of this cleansing balm to my dry skin and massage well onto the face including the eye area. I massage my face in circular moments so as to cleanse and stimulate the circulation for a minute or so. Then I take a damp warm face cloth and remove this balm from the face.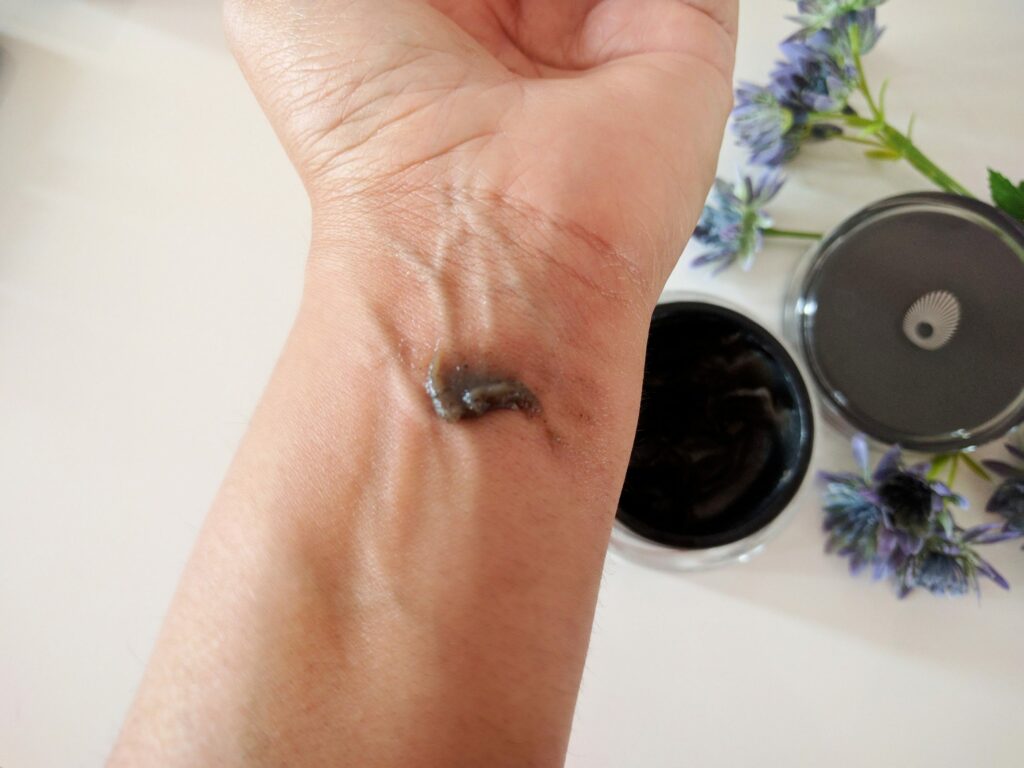 I am going to give stress again on the word 'Face Cloth' or if you use a cleansing mitt, that is fine too. If you do not use a cleansing cloth to remove this balm, you will have a totally different perspective on this one. This is from my experience as I did massage it on my face a and then tried to emulsify it by wetting my hands and then massaging them on my face, then washing it off. It left my face oily and I didn't get a nice feeling about it. Then I went on to see on the brand's website the exact way and there it was the cleansing mitt/wash cloth. It is seriously a must to use when using this cleansing balm. My skin did feel clean, plum and radiant when I have cleansed with this balm.
Omorovicza Thermal Cleansing Balm has been nominated and won many awards from various organizations like Harper's Bazaar, Beauty Shortlist and been a favorite of many Beauty Connoisseur's. It is available at Sephora Canada website and Omorovicza Official Website in 3 sizes 0.5oz ($CAD 40), 1.7oz (CAD $135) and 3.5oz (CAD $220) excluding taxes and it does last a long time. I do love their Omorovicza Deep Cleansing Mask which I reviewed here if you are interested.
Do you like using a cleansing balm? When do you use to prefer a cleansing balm – for removing your makeup and for the second cleanse?
---
Face masks are the treatments that can be used to help with the skin care concerns. The right face mask can help hydrate skin, remove excess oils and help improve the appearance of the skin whether the concern is pores, blemishes, pigmentation or any other thing. Either it is pulling out impurities from your skin, or finishing your skin care ritual by providing a safe cocoon over your skin to make the skin benefit from the right ingredients, there are masks available for all the concerns. And if in case you have multiple concerns over multiple parts of your face, like I have, you can very well do multiple masks over your face at one time, based on the concern of a particular part.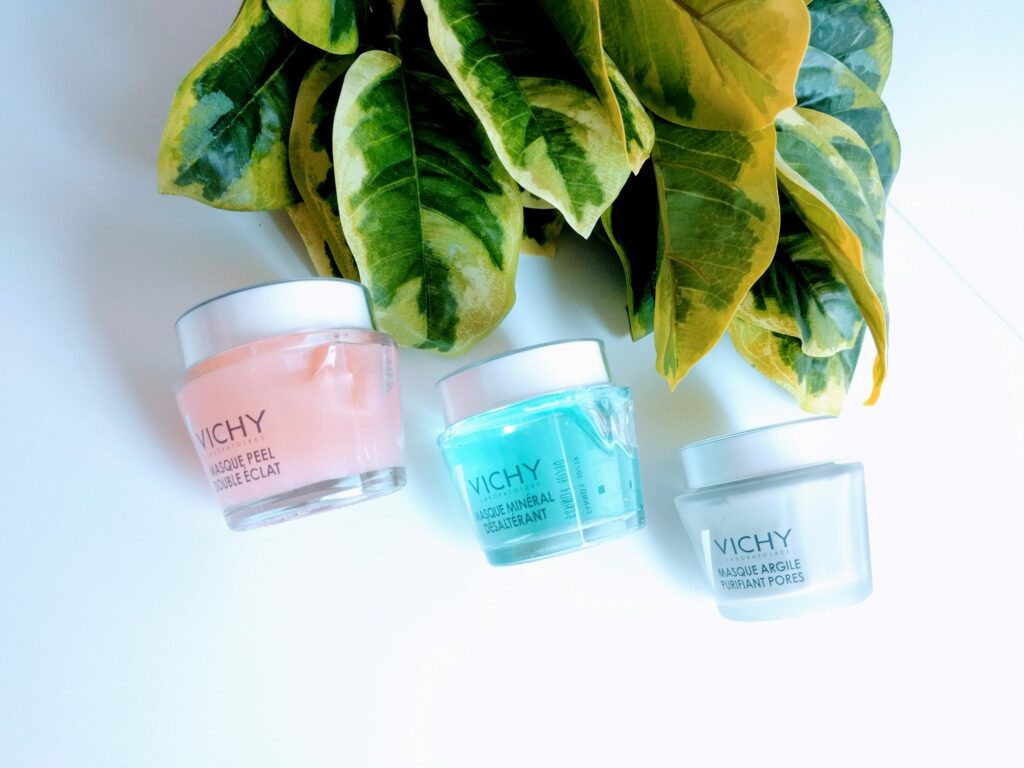 I have a combination skin and my jawline is very prone to congestion. Due to the daily stress and due to the weather, my skin sometimes feels dull and dehydrated. SO all these factors can be worked upon by doing multiple masking. On my jawline I can use a purifying clay mask, for the dull and dry part, I can use a mineral mask that will help my skin to recover from dehydration. And then for some glow, I can use a mask with acid that will help with the regeneration and provide the glow. I was sent these masks for review purposes and I was more than happy to try and review these due to my skin which is, I accept, high maintenance sometimes due to the daily factors, like stress, hormones, weather, sleep conditions, eating habits and much more.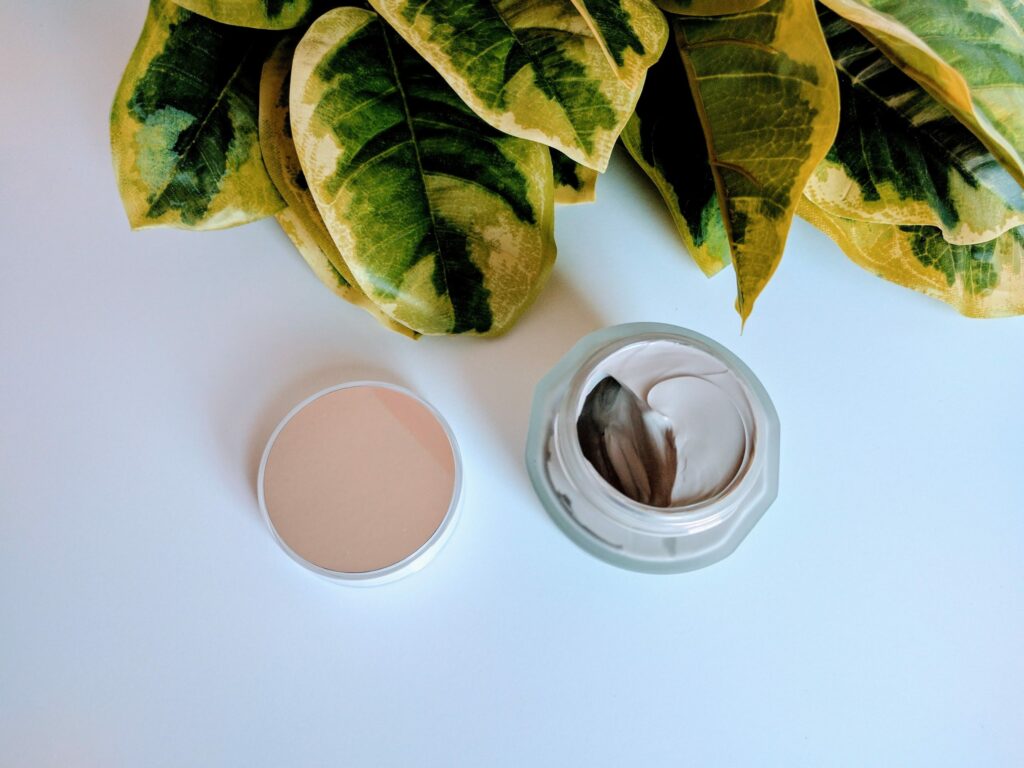 Vichy Pore Purifying Clay Mask is described to cleanse and refine pores. It contains Kaolin and Bentonite clay which helps clean the pores, leaving the skin clean. Kaolin clay has natural absorbency properties. It helps in detoxifying the skin. The texture of this mask is very smooth and it does not dry out the skin. It has a light minty fragrance which leaves the skin fresh and clean. The main ingredients of this mask are Mineralizing Thermal Water ( strengthens for stronger, healthier looking skin), Kaolin and Bentonite clay (absorb impurities and helps tighten pores) and Aloe Vera ( soothes and helps to keep skin hydrated). This mask is suitable for all skin types. I have used this mask couple of times and I felt my pores to be clean and I felt I had few breakouts with regular use. I feel this to be very soothing and never had any dryness after using this mask. I apply this mask on my whole face avoiding the eye area. Then I push lightly on my face with flat part of my fingers from center to the outside of the face to promote penetration and to stimulate the mask to get its full benefits. I keep this on for 5-7 minutes and then wash it off with lukewarm water.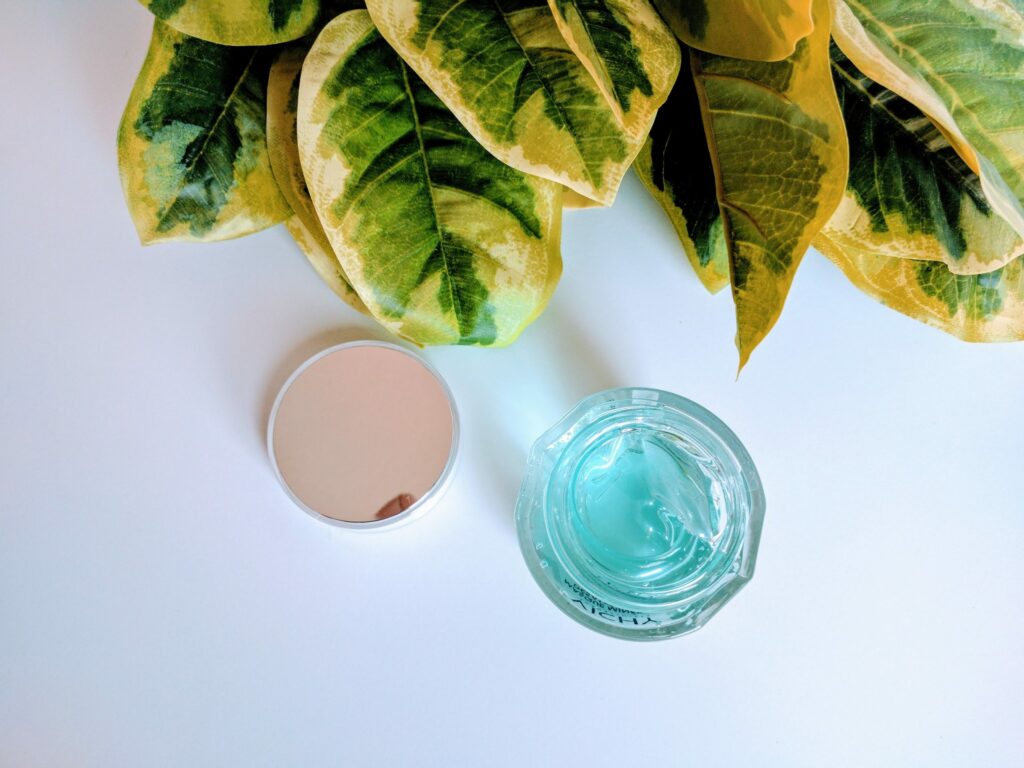 Vichy Quenching Mineral Mask is described to instantly hydrate and soothe the skin, leaving the skin feeling fresh and hydrated. This is the first mineral rich mask from Vichy which is enriched with Mineralizing Thermal water that helps hydrate and soothe thirsty and uncomfortable skin. The texture of this mask is water gel which has a light fragrance of green tea, jasmine water, and bamboo which acts as a cold breeze to the skin making it fresh and providing the long lasting cooling effect. The vitamin B3 in this mask calms inflammation, soothes skin and leaves skin with radiance. The glycerin in this mask is a very good hydrating agent for skin. This mask is suitable for all skin types. This is my pick me up mask when I have been under the sun during the day and it just refreshes my skin very well. It does provide that soothing and cooling effect which stays on for a while. I apply this mask generously on the face and neck avoiding the eye area. Then I stimulate this mask by tapping on the skin with finger tips to get the full benefits of the minerals in this mask. I let this sit for 5-7 minutes and then massage the excess into the face. Depending on what I am doing at that time, I will either wipe off the excess from the face or wash my face with cold water.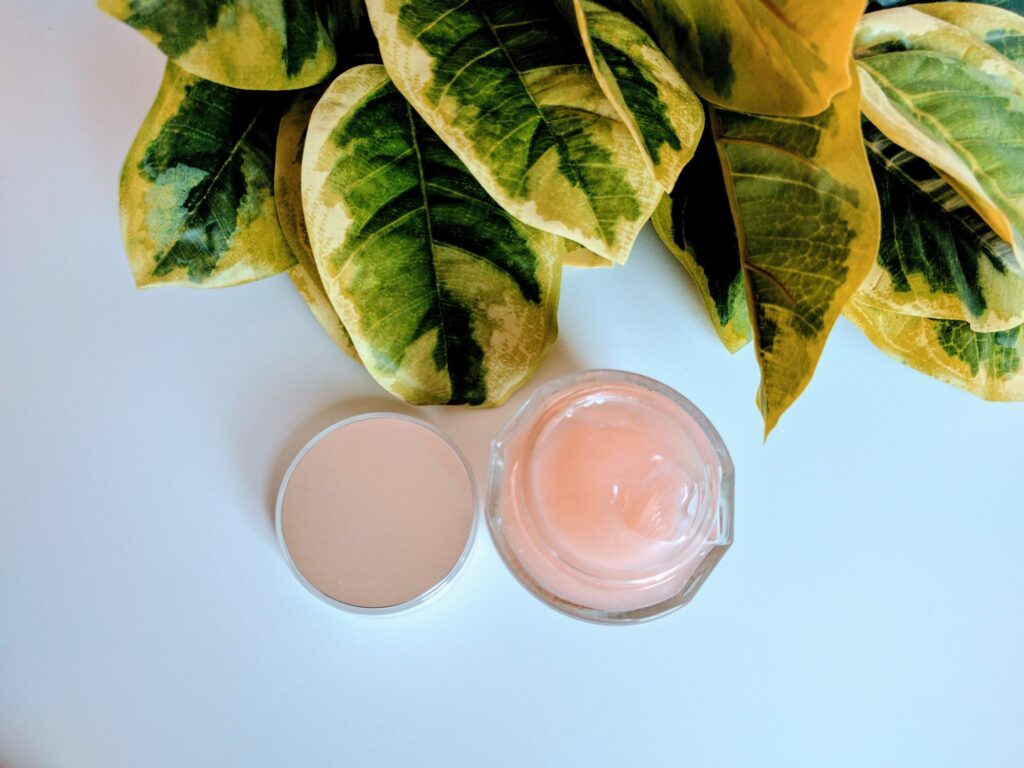 Vichy Double Glow Peel Mask is described to leave skin glowing and radiant. This is the first mineral mask from Vichy which contains volcanic stone and AHA which gently peel off dead cells for a refined skin texture for a bright and luminous tone. The texture of this mask is a watery gel with a fragrance of peach, white musk and black tea which does makes the masking ritual very pleasurable and refreshing. The main ingredients of this mask are Mineralizing Thermal Water (strengthens for stronger, healthier looking skin), Volcanic stone ( Gently exfoliates), AHA  ( Gently peels off dead skin cells) and Vitamin C (Brightens skin tone). This mask is suitable for all skin types. I apply this mask on my face and let it sit for 5-7 minutes for the AHA peeling to happen and then I stimulate this mask by circular movement with my finger tips to exfoliate with the volcanic stone in it for few seconds. Then I rinse it off with cold water. I feel my skin is more glowy and clear after I use this mask. It does help with resurfacing of the skin and makes your skin cells work better to make the skin look glowy, plump and healthy.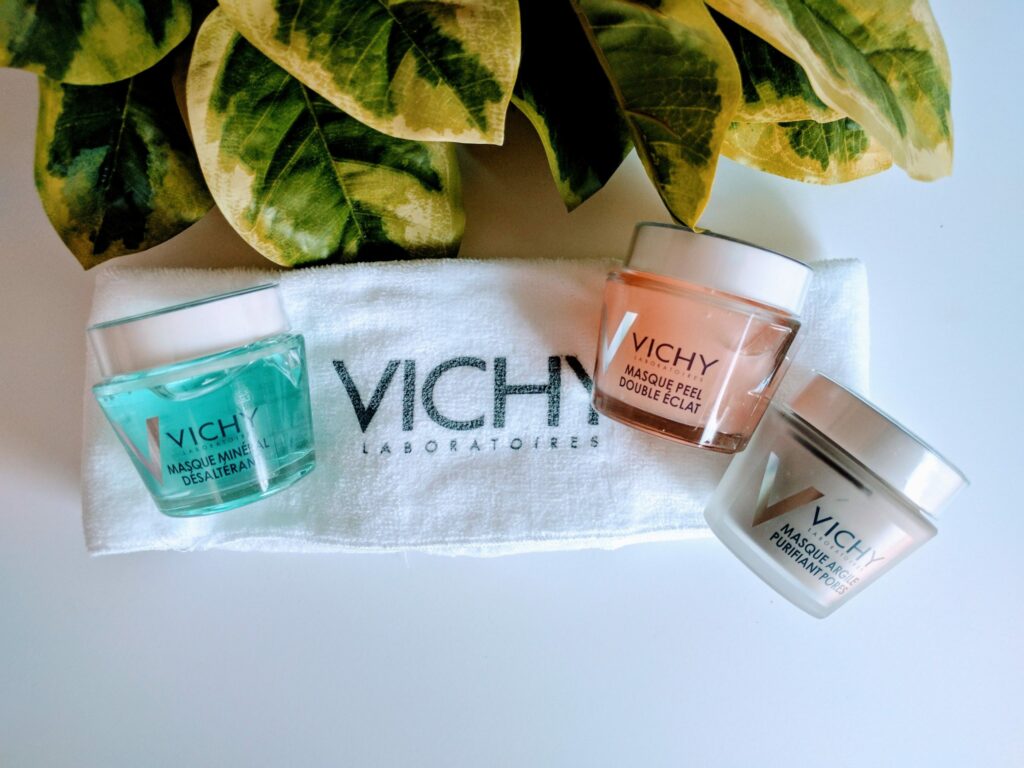 I have been using these masks for both single maskings and for multi-masking depending on the condition and need of my skin.
When I have dry cheeks, oily t-zone area, and dull skin tone and my skin need an All-in-one Skin refresher, I use Vichy Double Glow Peel Mask on my forehead, Vichy Pore Purifying Clay Mask on my nose and chin area and Vichy Quenching Mineral Mask on my cheeks.
When I have dull skin and large pores and my skin needs a Tired Skin pick-me-up, I use Double Glow Peel Mask on the forehead, cheeks, and chin and Pore Purifying Clay Mask on the nose area.
When I have dry cheeks and oily t-zone area and my skin need something for balancing, I use Quenching Mineral Mask on my forehead, cheeks and chin and Pore Purifying Clay Mask on my nose area.
All these masks can be applied 1-2 times in a week. They are hypoallergenic, non-comedogenic and Paraben-free. They retail for CAD $34 excluding taxes for 75ml and with multi-masking, they do last a very long time. They are available to be purchased at Vichy.ca
What is your skin's main concern and if you use a mask for it? Do you do multi-masking?
---
---