---
Christophe Robin is an A-list colorist for over 20 years, created his hair care line in 1999 selecting powerful natural ingredients for recognized long term results. After hearing and reading impressive reviews of this hair care line, I bought the regenerating mask with rare prickly pear oil to calm my easily irritated scalp and dry frizzy wavy hair. It contains pure prickly pear seed oil which is a natural treasure with antioxidant and repairing properties. There are many products in the market which contain the prickly pear seed oil, which seems like the most hyped hair oil nowadays and after using this mask regularly for the last 7 months, i love it.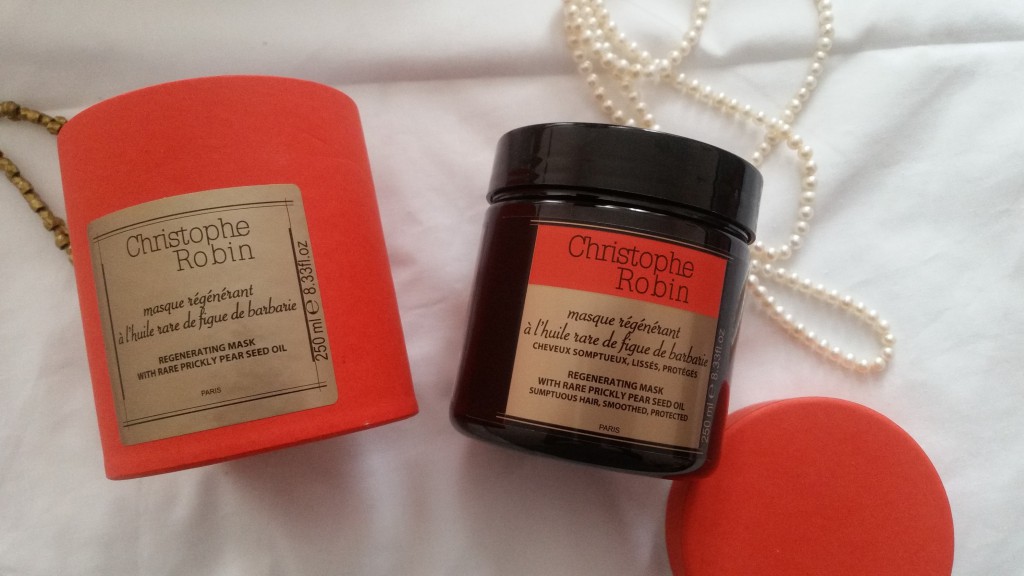 Who is this hair mask for?
Anyone with normal, weak or damaged hair, basically all hair types. Suitable for colored hair. It is formulated without Parabens, Sulfates and Phthalates.
What it does and how it worked for me?
As per Sephora description, "This regenerative mask treatment has creamy formula that penetrates into the hair for a profound and long-lasting effect, from roots to tips. It is enriched with pure prickly pear seed oil—a precious natural remedy with antioxidant and regenerative virtues. Its action is reinforced with a 100 percent natural repairing agent that restructures and strengthens hair from the inside, smoothing and enhancing its shine. These active ingredients are combined with inula flower extract to reinvigorate and protect the pigments of natural or dyed hair. The scalp is stimulated, roots are regenerated, and hair is protected from breakage and split ends for a smooth, soft, radiant finish."
I totally agree with each point in the description above. Along with repairing and protecting the lengths of hair, it also stimulates the scalp and protects hair from split ends and further breakages. I have felt a very nice change in my hair and scalp. My scalp has been quite calm since i started using this mask. My dry frizzy hair have been in control. My scalp and hair are moisturized without being oily.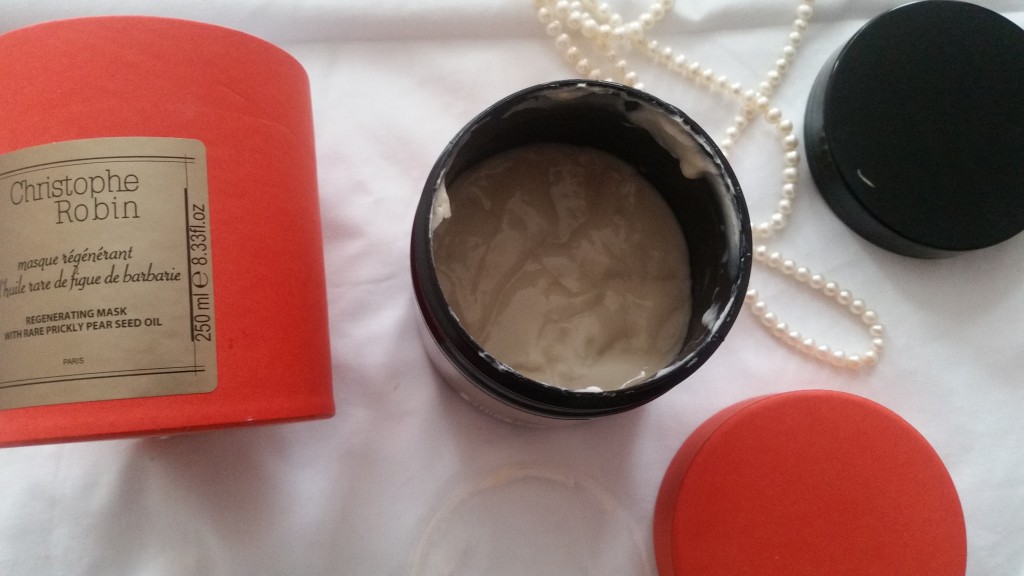 How i use it?
I use it once every week and sometimes twice when my hair are drier than usual. I take a small amount in my fingers and start massaging it into my cleansed scalp. Then, I work towards the hair ends. Little is more in this case. I take the size of hazelnut of this mask twice, one for my scalp and other for hair lengths. This does produce a little leather when water is added while massaging. The massage feels relaxing when you know you are putting something good on your scalp and hair. I do a quick bun with a hair clip and continue with my bath. I keep this mask on hair for 5 to 15 minutes.
The important thing i want to mention here is to rinse the hair thoroughly, i have had an experience when i was in hurry and later felt like the product was still in my hair. As this is a treatment mask, and there is a time limit to keep this in hair, so always rinse it out thoroughly. I skip conditioner when i am using this mask. I like the smell of this mask too, not very strong but nice. I have used this mask before air drying, blow drying and heat styling, and my hair looks healthy and shiny in all ways. Even when i am travelling, I refill and take my travel jar with me.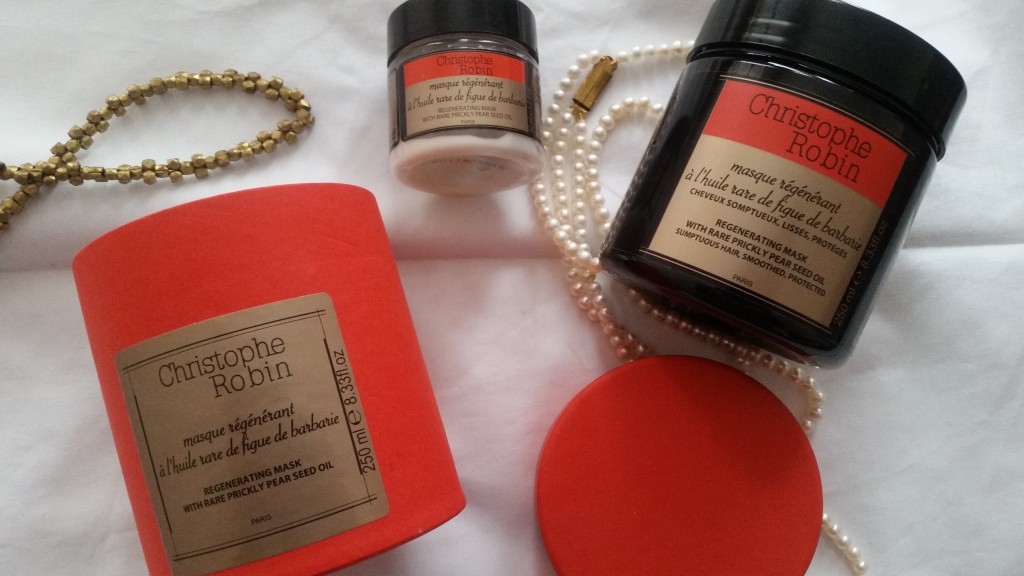 Final Words
I feel my scalp and hair are stronger and healthier since i started using this mask. Hair have been smoother and shiny. This is one of those cult things that will always be my go-to when my scalp and hair needs help.
Have you used this mask or planning to buy it?
Buy here:
---
As per the Lancome website, it is a skin correcting serum which "Corrects the appearance of wrinkles*, pores* and uneven skin texture. Day after day, skin looks as if transformed. It seems softer and smoother. Skin texture appears refined. "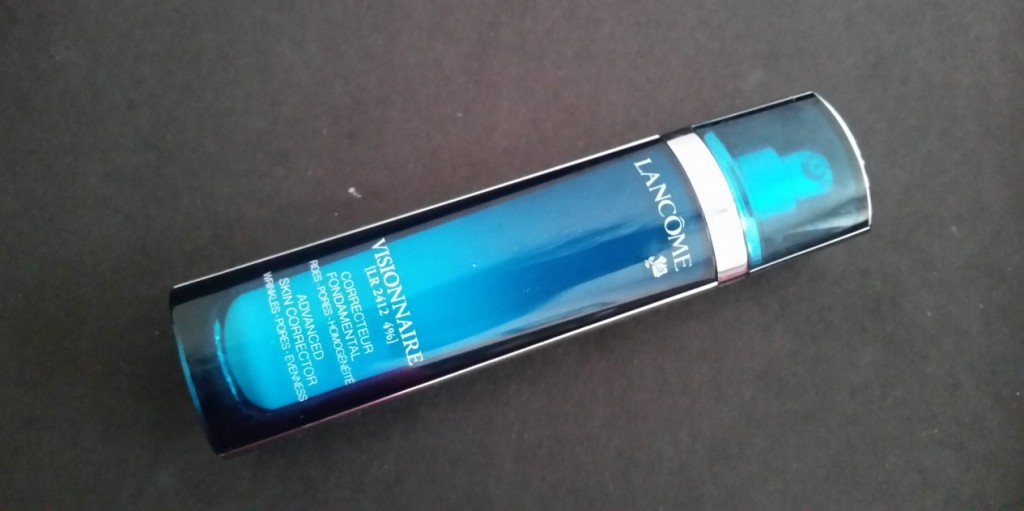 I bought this serum during pregnancy to fade my acne scars and after a lot of research, found this safe to use during pregnancy. I have used this serum during my pregnancy and after it too. This is a nice serum and suited well with my combination acne prone skin. The texture of the serum is light and silky. This serum can be used during day and night. I used this serum for about 3 months on and off during day time. The results were quick and my skin started looking more even and radiant within the first week of using this.  I also think that it has helped my skin to fade acne scars to some extent.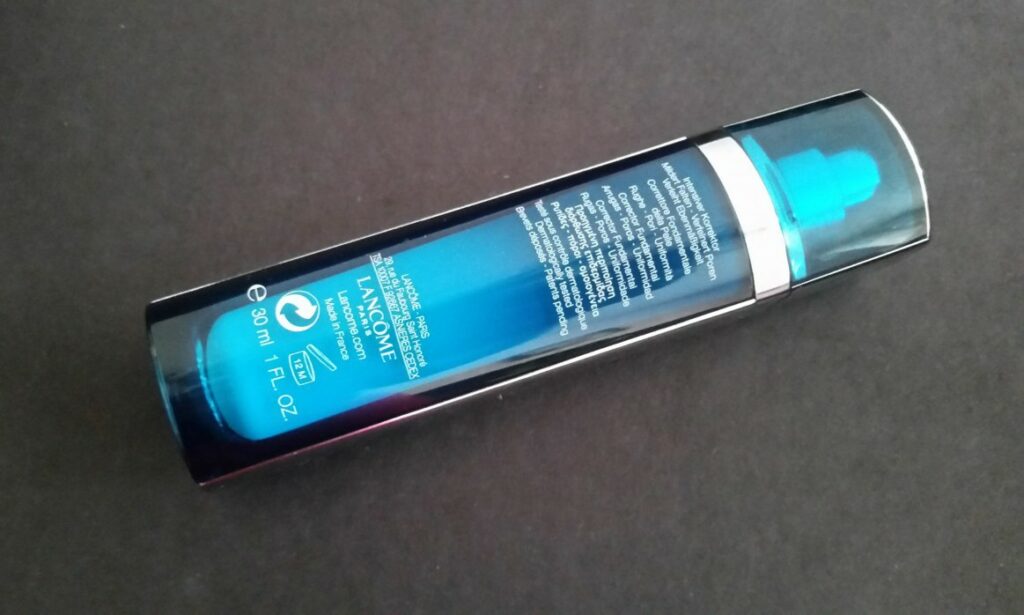 The scent of this serum is heavy but i liked it. I have used this serum with and without makeup and the results in both cases were good. The skin was nice, even and looked bright. This acted as a good primer on the makeup days. I noticed improvement in the texture of my skin and the size of the pores with this serum. The serum blends very well and it absorbed into my skin fairly quickly. So, I did not have to wait to apply my moisturizer. I used 1-1/2 pump of the product after toning and before moisturizing my skin.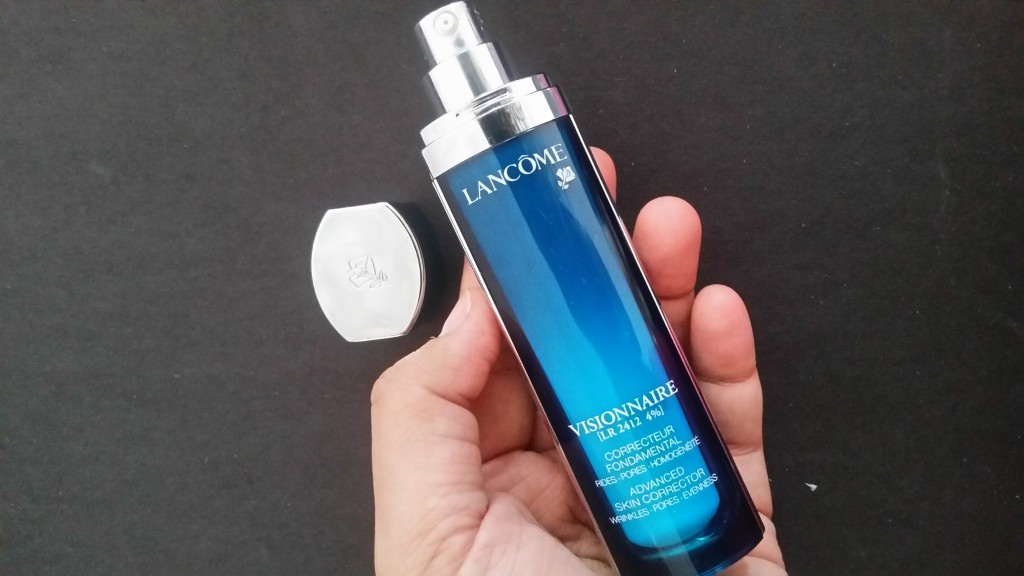 Overall, this is a nice serum for my type of skin. I am not planning to repurchase this soon as i have lot of other serums i love and few that i want to try.
Have you tried this serum or planning to try this?
Buy Here
Beauty Boutique by Shoppers Drug Mart
---
The samples in my stash have been accumulating since the last Christmas 2015 and i have tried to use a part of them since then. Some samples are from the purchases i made from the brand, some from subscription boxes and some are from the reward points from Sephora.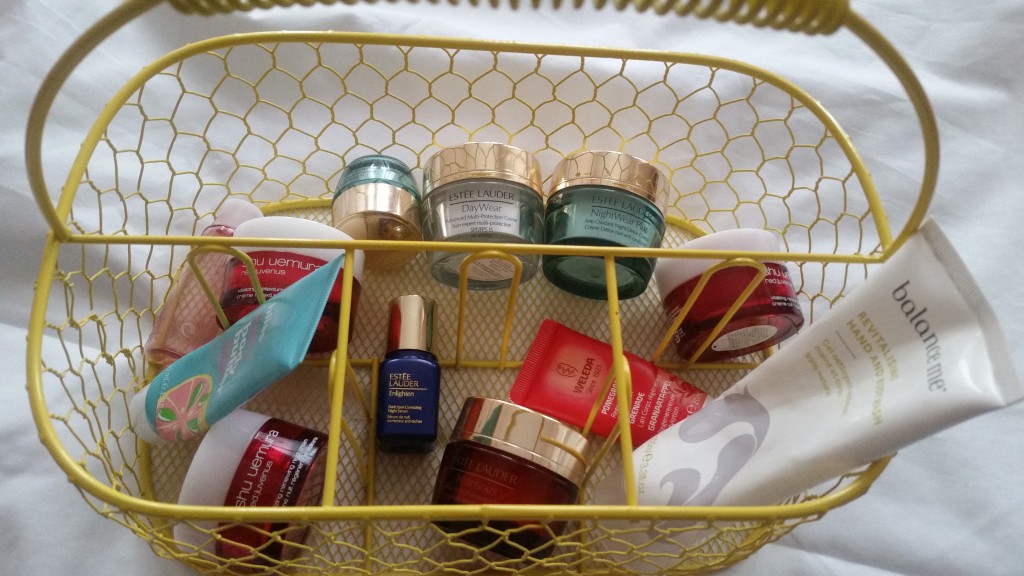 I have got many cream and moisturizer samples from Estee Lauder and Shu Uemura which i loved. There was not a single moisturizer from them which i did not like. All the samples i used up were delux samples ranging from 13ml to 15ml. On average, one sample lasted me for about 7 to 8 days when i used it once a day. Few of them i used during travel and others out of interest for sampling.
The Estee lauder creams i used were Estee Lauder Nightwear Plus Anti Oxidant Night Detox Cream, Estee Lauder Nutritious, Estee Lauder Day Wear Advanced Multi Protection Cream. All the creams suited my combination skin very nicely, i felt comfortable using them, no breakouts or irritation. I am now totally confident while using any of Estee Lauder products as i have used many of their products and they always lived up to their name. The creams had a nice medium texture and they never felt oily on my skin. I really look forward to buying a full size of one of them when i am finished with my huge stash of moisturizers.
The Shu Uemura creams i tried are Shu Uemura vitalizing renewing night cream and Shu Uemura vitalizing retexturizing cream. They are marvelous too, they had a really nice smell and the texture was quite thick and silky. I really enjoyed using them, they made me look forward to using them the next day or the night when i do my skin care routine. I am in love with this Japanese brand. Everything i bought and sampled from them makes me love them more. I tried looking these creams here in Canada on the Shu Uemura website, The Bay and Sephora but they do not have these here yet(But i do received these samples when i placed online order on Shu Uemura Canada website).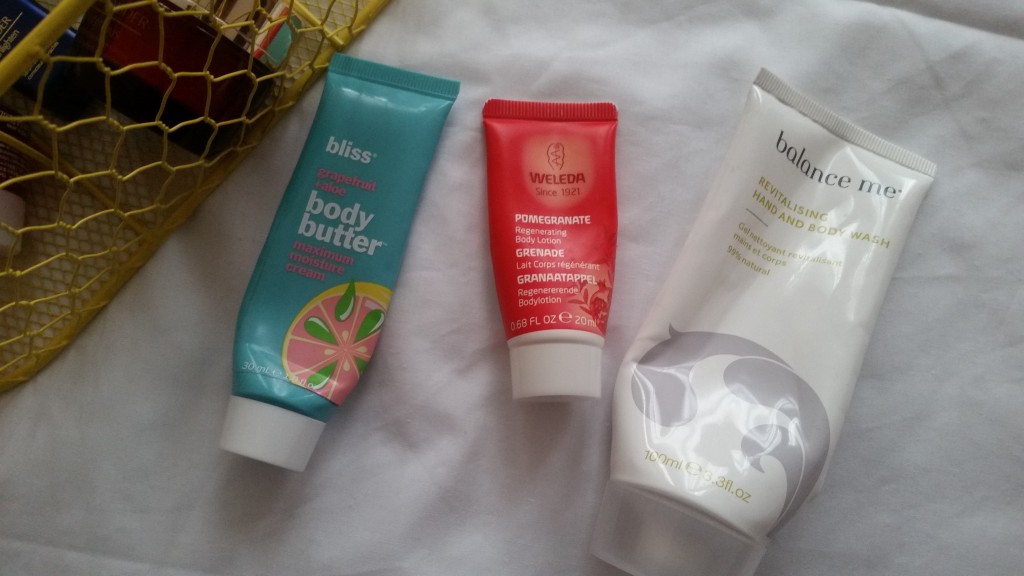 Apart from my regular body wash and body moisturizers, the samples i tried and used up are Bliss grapefruit = aloe body butter maximum moisture cream(30ml), Weleda Pomegranate Regenerating Body Lotion(20ml) and Balance Me Revitalizing Hand and Body Wash(100ml). All of these were in my travel bag and loved using them while travelling. The Bliss body butter is true to its name, really moisturizing and my skin was happy with it. I never felt any dryness or irritation anywhere. The Bliss body butter lasted me for a little more than 2 uses on my whole body. The Weleda body lotion is also a good one for body, i liked it and it lasted me for a little more than one use. Then comes the hero, Balance Me Hand and Body Wash. I mainly used it for my body. It has a opaque jelly like medium texture. It is very gentle and has a nice smell, not overpowering or anything. It is 99% natural and never caused any irritation or over dryness over my already dry body, although i use body moisturizer everyday. I still have one more of the same body wash with me that is still unopened and is in samples stash. I like this brand and will try something more from this brand in future.
I have already mentioned my love for the Estee Lauder Enlighten Serum which made me buy a full size of this serum. The full review post for this serum is here. Last, but not the least, the Shu Uemura Cleansing Oil for oily skin, this was also in my travel bag. I have the full size of the Shu Uemura Anti Oxi Skin Refining Cleansing Oil and with the generous samples from Shu Uemura with every order, i have a big collections of these minis that i keep aside for travel. I like this very much and is one of the first cleansing oils that i started using.
I hope you liked my sample empties and their mini reviews. Have you tried any of these products?
---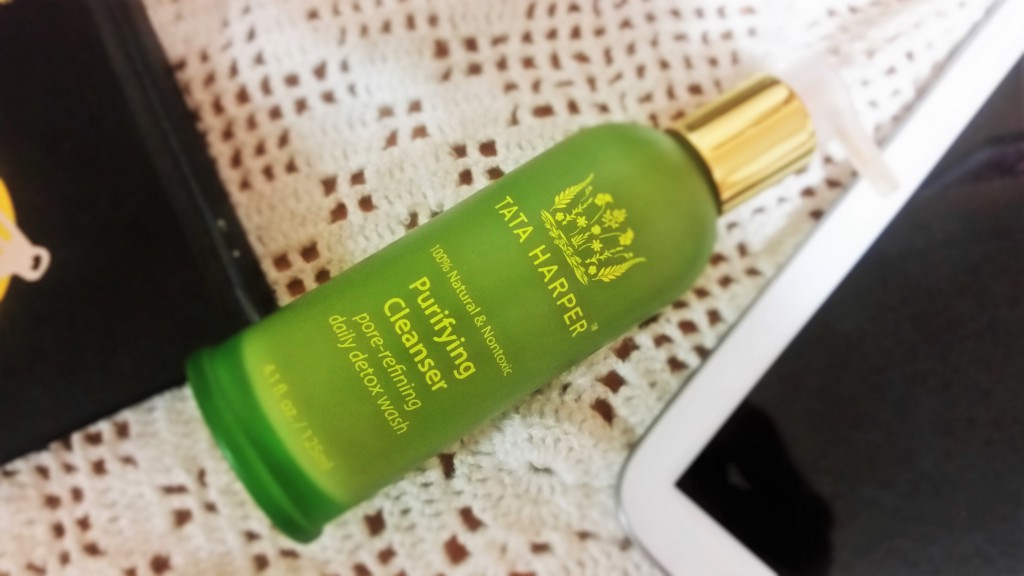 I was looking for a natural cleanser to include into my skincare routine and the Tata Harper Cleansers came into the picture. I looked for other options after looking at the price tag and again in the mind thinking about it. But this remained in my head for few days and nights until i could not stop myself from buying one. Next stage was the question everybody has before purchasing something "Will it work for me?" Then the next hurdle was which among the four Tata Harper Cleansers will suit me. For reference, I have a combination problematic skin with congestion and hormonal breakouts. After crossing all the stages and hurdles, I purchased the Purifying Cleanser from the four options Tata Harper has for the cleansers.
As per the Tata Harper website "This cleanser combats the daily wear and tear of environmental exposure and pollution by effectively clearing pores of excess oil, dead skin, and buildup – while maintaining the skin's moisture balance. A powerfully purifying cocktail of sugars, Broccoli extract and fruit enzymes thoroughly cleans the skin and refines pore appearance, while an invigorating blend of essential oils helps flush away impurities for a deeply refreshed feel. This soap-free cleanser has a cooling effect on the skin and helps to balance oiliness. "
I am literally in love with this cleanser. When i started using this, i experienced some breakouts for few days and then it started getting all better. I have been picking up this cleanser during mornings most of the winter this year and even now in spring, it feels so luxurious on the skin. After i have used this cleanser, my skin feels healthy and radiant. The feeling you get when you know you have used something good and beneficial for your skin, makes your day. I have seen the difference when i am using this cleanser and my other cleansers. I skin looks clear, moisturized and never had any oiliness afterwards.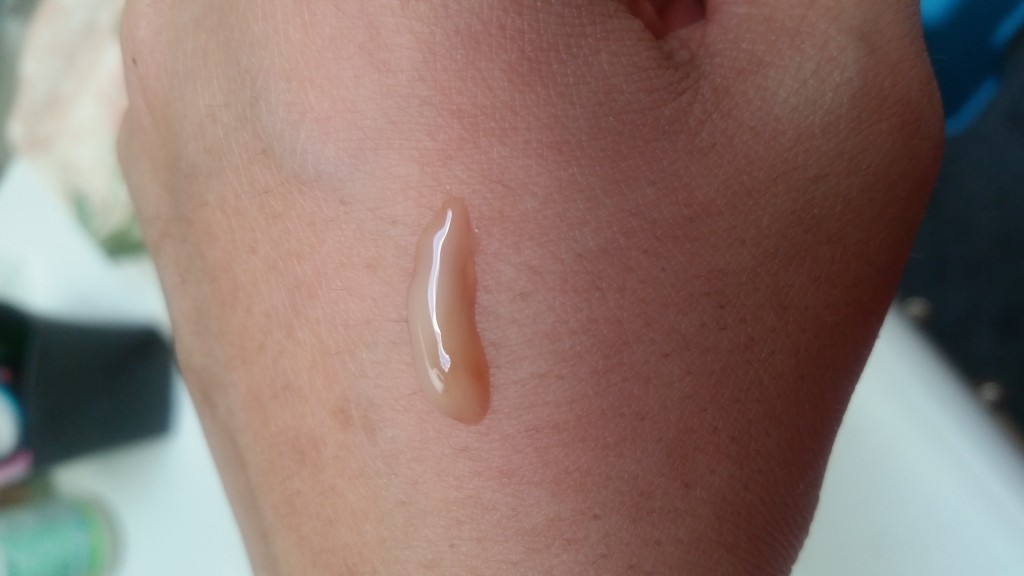 The look and feel of this cleanser may not be very intriguing, but the results are. It does not lather but cleanse the skin thoroughly. I use this cleanser four or five times in the morning and few times during night, alternating with other cleansers based on what my skin needs. The best way for using this cleanser is, as i use it, i take two pumps into my hand and massage it into my face avoiding eyes. I massage for about 30 seconds and then leave this for 2 minutes. I wet my face again and remove it while massaging. It comes off as a milky water. I believe it works during that time and i have seen results when i keep this for 2 minutes, more brighter skin than just washing it off after massaging. This cleanser has very nice ingredients which help balance the skin and has been beneficial with regular use.
I highly recommend this cleanser and will repurchase it.
---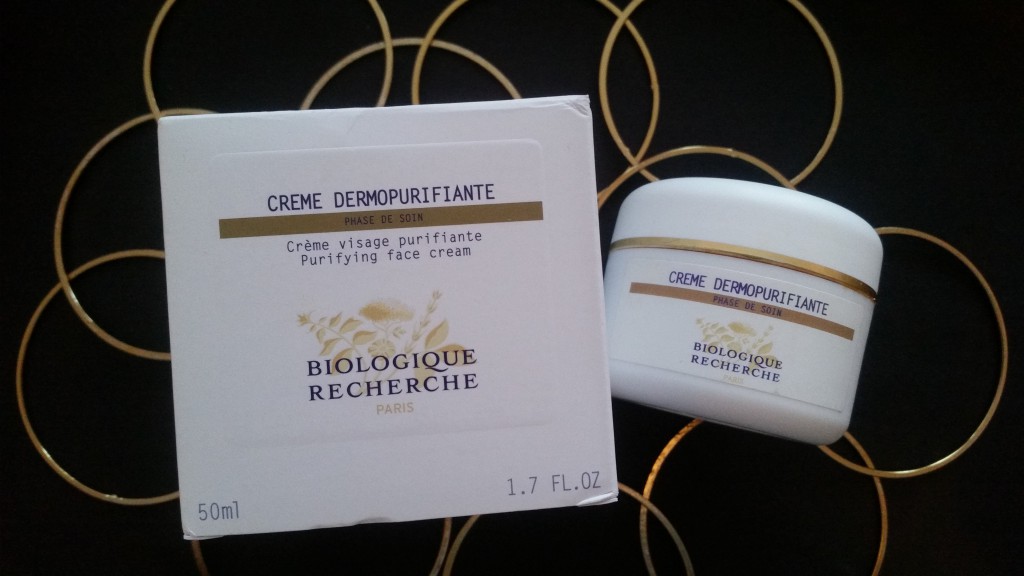 I bought this moisturizer with Masque Vivant which is another favorite of mine , reviewed here. Like other products i have used from Biologique Recherche, this cream also stinks. But it works too, like other products from Biologique Recherche.The consistency of the cream is not very thick and it melts into the skin once applied and massaged lightly. I bought this cream when my skin was at its worst best which was not the right time to make any comments about it. But after my skin calmed down from hormonal acne, this cream has been a trusted source when my skin is in trouble.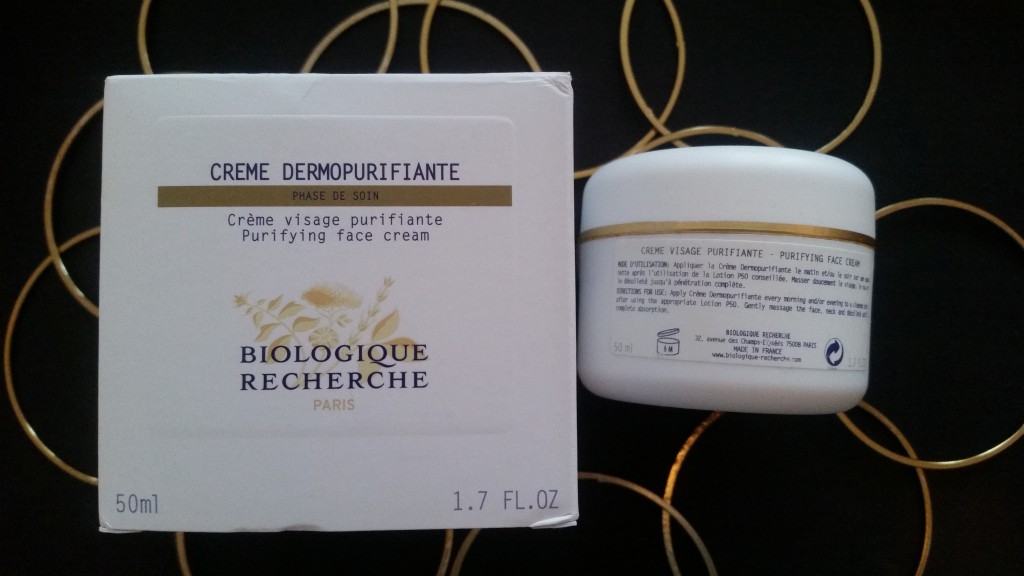 As per the Biologique Recherche "this purifying cream reduces redness caused by acne and regulates sebum secretion. It protects the epidermis against external aggressions. It provides effective treatment for seborrheic skin without drying out the epidermis. It is recommended for imbalanced and/or reactive skin."
This cream comes in a little jar which is made of sturdy plastic and the packing is like other Biologique Recherche Products. I have used this cream for a quite long time as compared to other products, means if i do not like a product, it starts moving to the back in my skincare stash but his cream has been at the front corner in my skincare cabinet where i can see and reach it anytime. It has been really good on my congested combination skin. Apart from using it on the days when i use Masque Vivant, i use this cream mostly on the nights these days but when i have congested skin, i use it day and night after my favorite lotion P50 .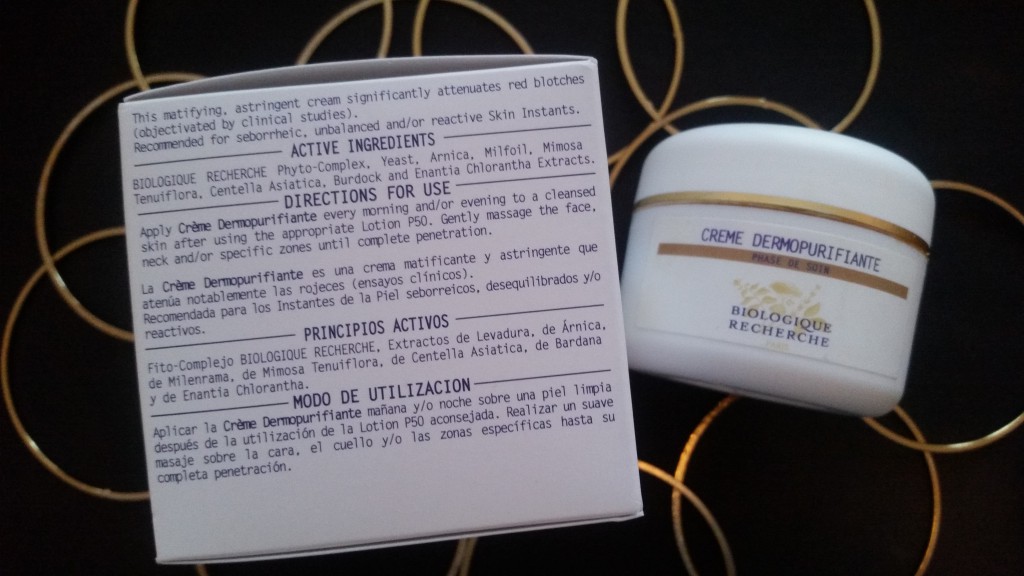 I feel it does purify the skin because i have seen my skin feels more clear and bright when i use it. This has never made my face look oily or greasy, it sinks into the skin. The smell of this cream fades after few minutes it is being applied on the skin. I have been using and restocking it since last one year and will stay in my go to creams when i have troubled skin.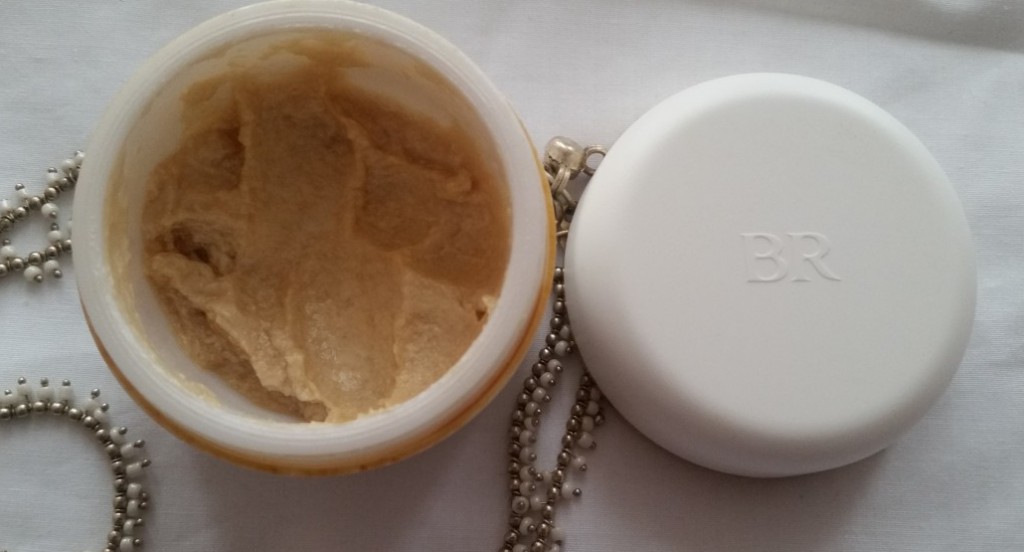 This cream is expensive at CAD $92 for 50ml but is worth it. I religiously use lotion P50 before this cream, followed by a serum(i prefer hydrating serum), and then I use hazelnut sized amount of this cream and apply it in upward motion starting from my decollete, neck to the face. It is suitable for normal, combination to oily skin types.
Repurchase : Yes, i am already on my second tub.
In Canada, you can buy it from:
---
---