---
AlumierMD skincare is not a new brand anymore. They have such fabulous skincare line that they quickly grabbed everyone's attention. AlumierMD products are a fusion of science and technology when restoring youth and vitality to skin. They state about themselves 'With over 100 years of combined skin care experience, our experts understand the physiology behind every skin types and conditions to help you achieve a youthful glow. 
Our comprehensive medical skin care line includes state of the art science-based, luxurious formulations with innovative delivery systems. These products address multiple skin concerns, deliver results and perform progressively over time.'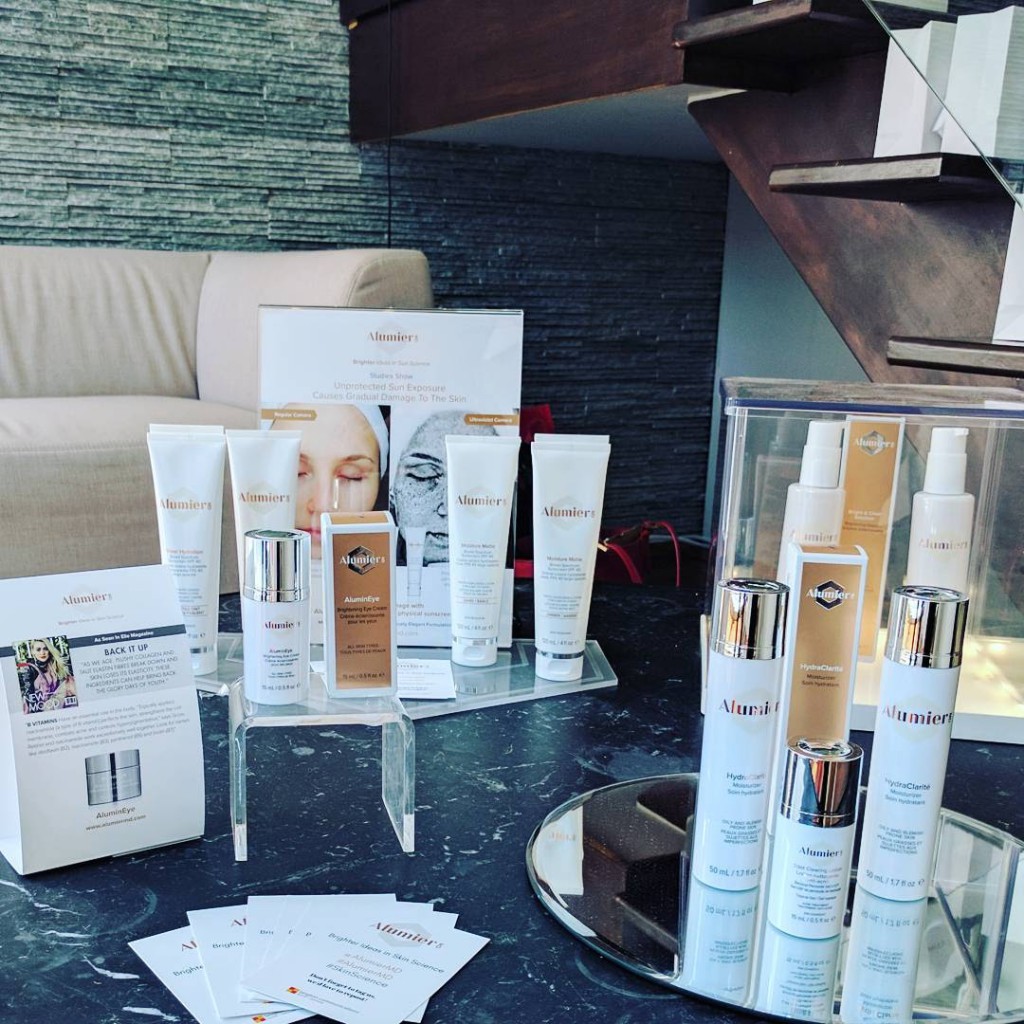 Today I am sharing my experience when I met Ellis and Daniel Pillai at Hotel Templar in Toronto. It was a 1 hour drive from my home and was really looking forward to meeting them and having the facial treatment.
The appointment was fixed a month ago. Glad it finally happened and I had such relaxing experience that I want to go there again. When I arrived and met Daniel, it felt like I am meeting an old friend after a long time. Both Daniel and Ellis were very warm hearted and friendly. They offered me a welcome drink too which is so sweet of them. After that, i filled up the patient form which was mainly if i have any allergies or my previous history of sensitivities. I was already following the tips provided to me by Ivana Mariani (Thank you Ivana), the main one's included not to apply any retinoids, AHA/BHA, no direct sun exposure, laser treatments 7 days before the appointment. Anyways I am sure you're more interested to know about Facial and Treatment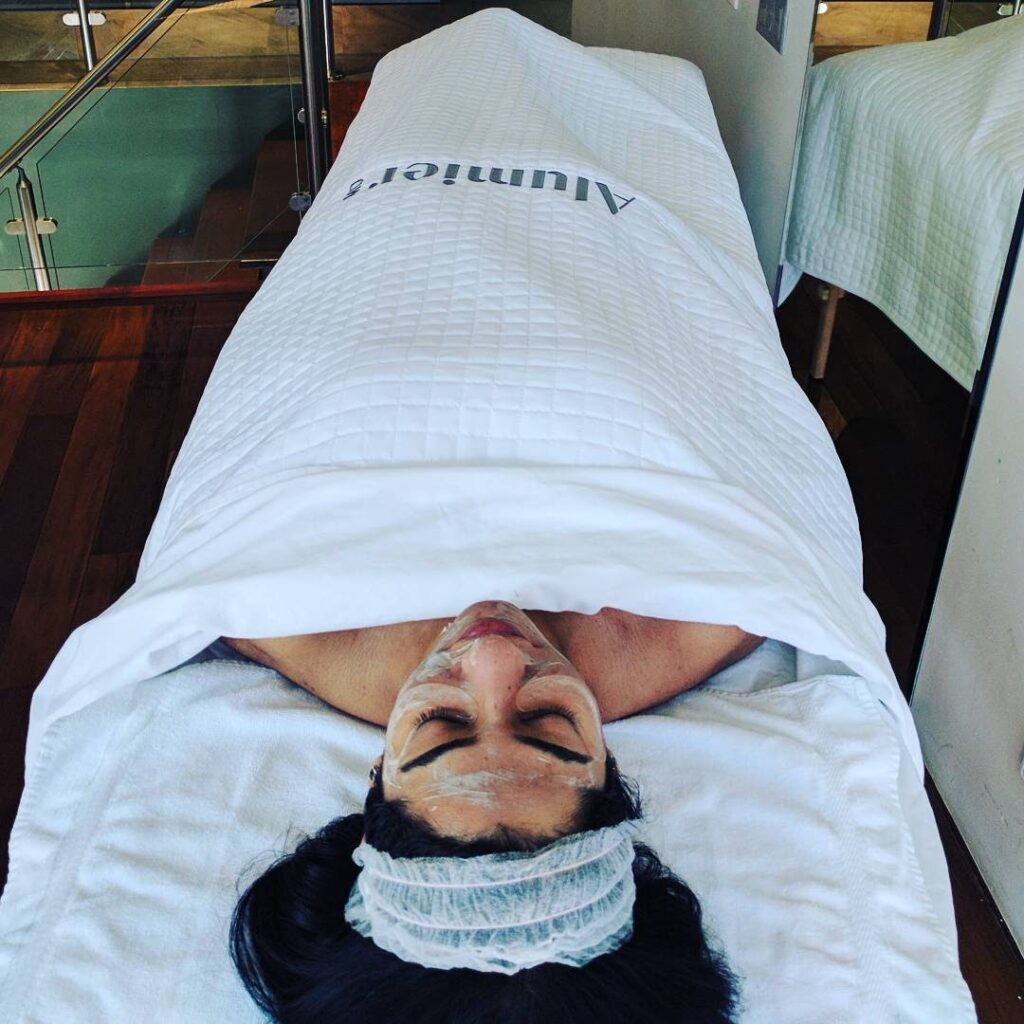 Facial
Before starting my facial, Ellis asked me about any allergies and examined my skin. At the time of appointment, i had no main concerns but scars from my previous congestion/acne. So she chose to do the brightening peel on me. She started with double cleansing my face with the AlumierMD Gel Purifying Cleanser to remove my makeup ( actually i just had my blush and powder on) and then the SensiCalm Cleanser. As per the AlumierMD website, 'Purifying Gel Cleanser is a pH balanced foaming cleanser that gently and effectively cleans skin by removing impurities and excess oil, leaving it smooth and soft. Coconut and plant-based surfactants gently cleanse. Chamomile, aloe and opuntia ficus-indica soothe and hydrate for skin that feels fresh, supple and comfortable.
The SensiCalm Cleanser is a smooth, hydrating cleanser that delicately removes impurities and excess oil while calming skin. Yucca seed extract is a gentle natural cleanser; niacinamide, ceramides and vitamin e moisturize, leaving skin smooth, soft and intensely hydrated. Aloe soothes skin and calms redness.'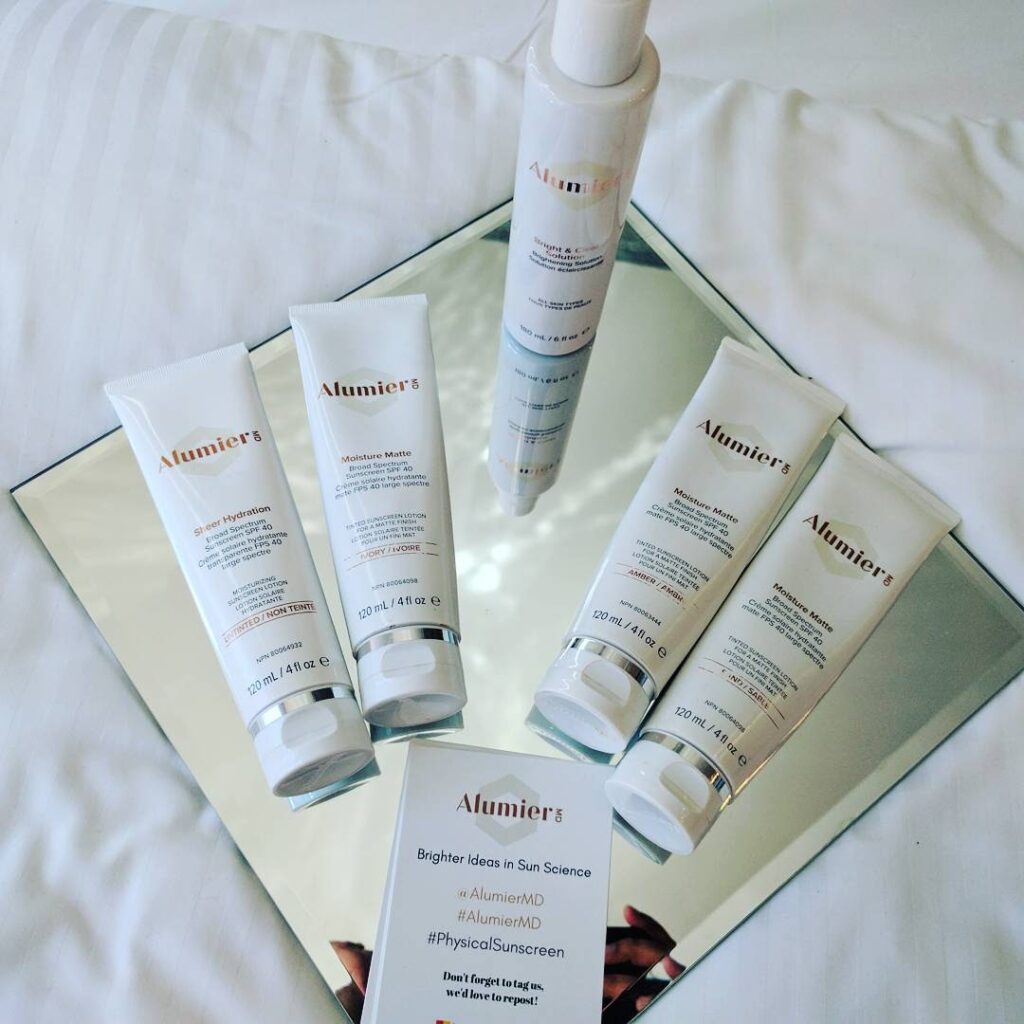 After cleansing and removing the cleanser with a cloth, She applied the AlumierMD Facial Peel. Facial peels are a great way to exfoliate your skin, helping to reduce pigmentation and leaving you with a younger looking face. This is the stage for which i was following the tips for past seven days. During the treatment, lactic and kojic acids are blended with lightening agents to reduce all forms of pigmentation. Ellis asked me twice about how would i rate the pain or tingling on my skin out of 10, and i said between 3 and 4 which was not much, maybe because i have been using the acids, home use peels on my skin and skin reacts very well to them. You may likely  experience some redness and light peeling for a few days after this treatment depending upon your skin type.
After 7-8 minutes, the peel was removed with a cloth and the next step was to apply AlumierMD Refining Clay Mask for 10 minutes along with AlumierMD gel eye pads on my lower eye area which were so refreshing and calming. This mask is ideal for skin that is prone to acne, open pores, congestion and oiliness, this treatment is designed to refine and purify the skin. A unique blend of clay and exfoliating ingredients remove dead skin cells, promote skin renewal and clear away excess oil. You should see a reduction in the appearance of blemishes and oil and your skin will feel clean, hydrated and calm. This product is available to use in spa's as i do not see it on the AlumierMD website. And after removing this mask, i was give a massage for 1-2 minutes and then applied with the very beautiful products one of which is the cult-favorite AluminEye cream which was applied around the orbital area of eye. She used the Clear lotion and then the intensive recovery cream followed by the Untinted SHEER HYDRATION SPF 40. My skin was all glowing after the treatment. I dressed up, took some pictures and went out of the room. There, i was asked for smoothie, water or any juice, and i opted for water – what is more better than hydration after the facial, right?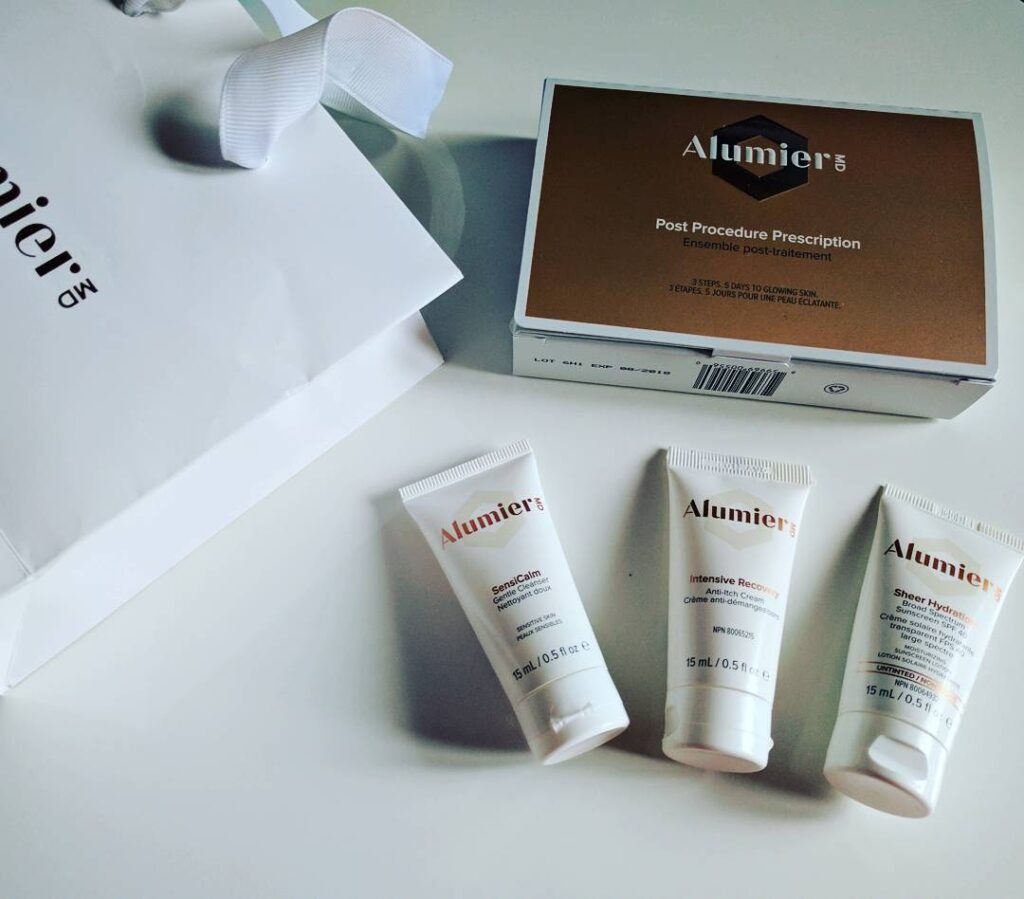 I was given a seven day deluxe samples from the brand which included Sensicalm Cleanser, Sheer Hydration Broad Spectrum Sunscreen SPF40 and Intensive Recovery cream. I was advised to use these products for the next seven days after the peel and i am on my fourth day, i must say i am using those products religiously and loving the results i got after the peel.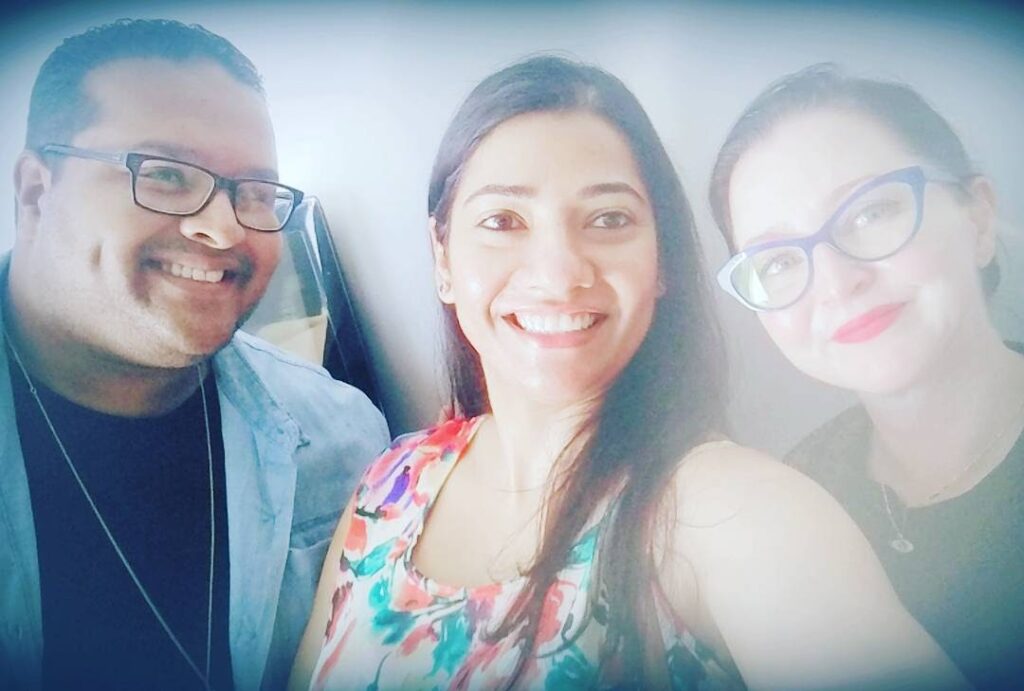 Have you guys ever had a Facial peel or a massage from AlumierMD or any other skincare line, let me know your experience.
---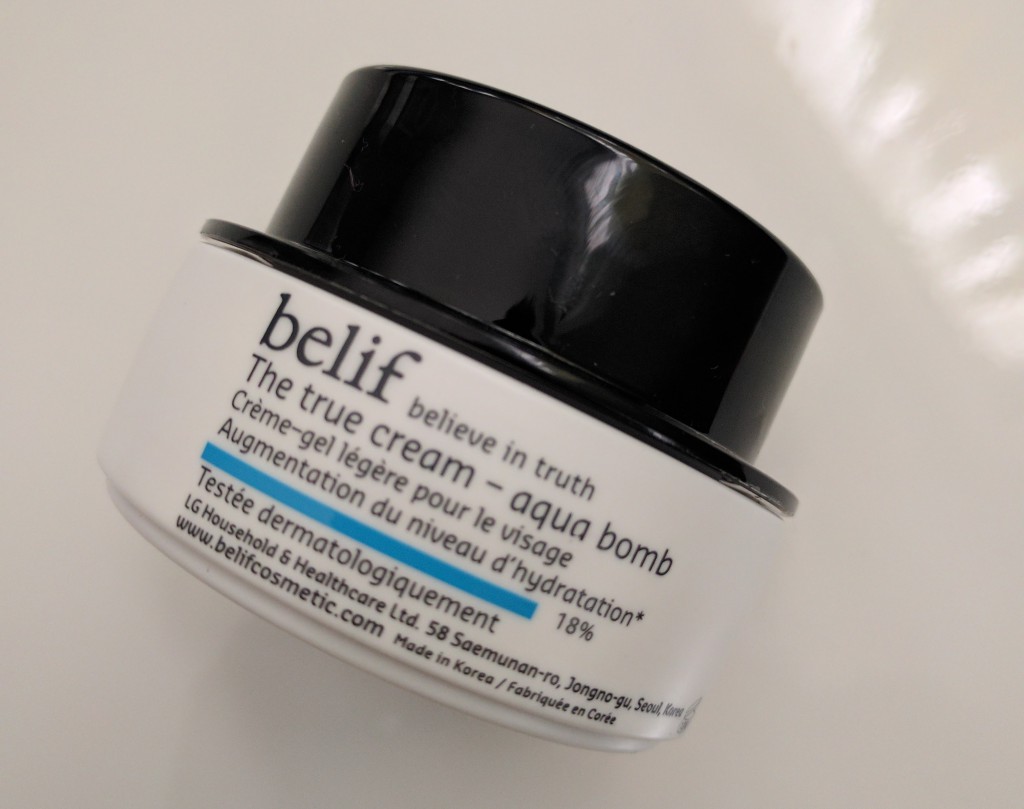 First thing first, I love this cream. From the name, the word cream sounds like something thick and for dry skin. In the era of moisturizers, this cream is a very nice gel like cream for face.
As per the faceshop website, "This is a gel-cream that 'floods' the skin with a rush of refreshing hydration and minimizes the appearance of pores for soft, smooth, supple skin. Perfect for normal to combination skin types, including oily and dry skin looking for a lightweight moisturizer.
The True Cream Aqua Bomb is an ultra-lightweight, mineral oil-free gel-cream that instantly cools and refreshes skin while providing intensive hydration. This formula contains a blend of apothecary herbs, including antioxidant-rich lady's mantle, which helps neutralize skin-damaging free radicals, improves skin elasticity, and minimizes the appearances of pores. This refreshing cream is formulated to 'burst' when applied, releasing a flood of weightless moisture onto skin, and then absorb completely for a healthy, smooth, supple appearance. This cream is formulated without Parabens, sulphates and phthalates. "
How i use this?
I use this cream in the mornings after cleansing, toning and treating it with serum. I use a bit more than pea-size of this cream and apply it on my face, followed by a sunscreen and then any makeup if i am in mood. I prefer to use this during morning but sometimes i use this at night when i have treated my skin with something strong, like after exfoliating or when my serum is enough for treatment and i need a good hydration over it.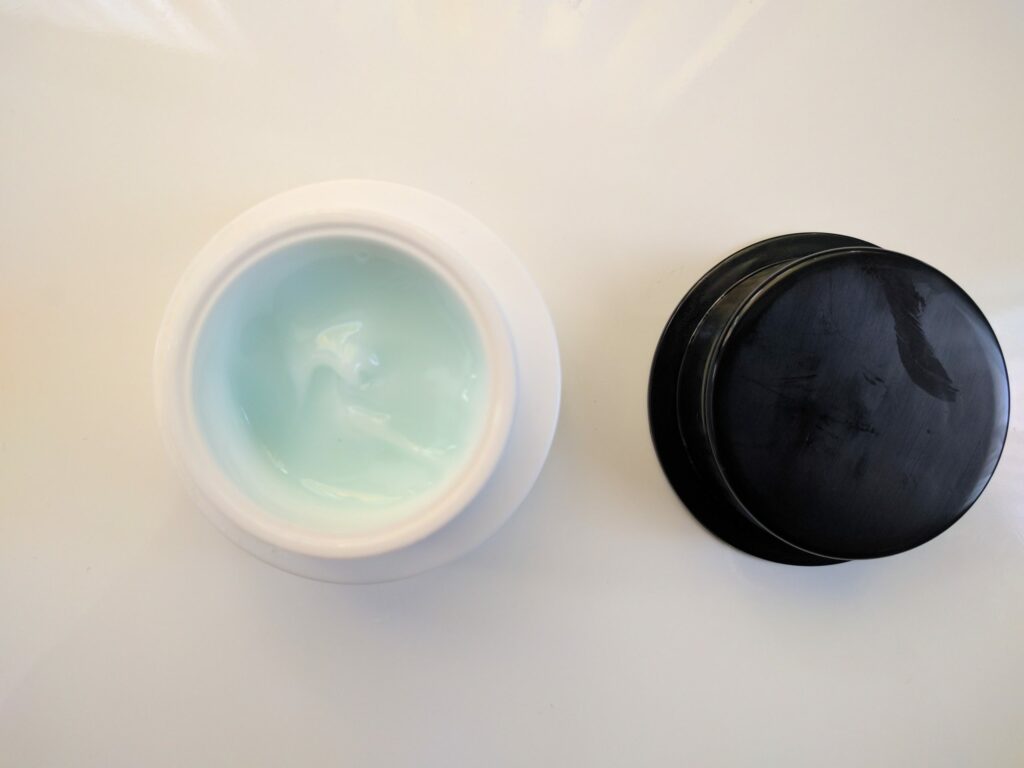 What i think about it?
I have used this gel-like cream for over a month and i must say it gives a very nice glow to the skin after application. The glow is not greasy or oily, it looks like glow of healthy skin. This cream does a very nice job of hydrating my combination congestion prone skin and never gave me any spots or acne. I have used it under my sunscreen and my makeup and there has been no issues with makeup rolling off. My skin never showed any signs of dehydration or dryness when i use this cream. The only thing i do not like about this product is the packaging as i have to dip my finger in it to get the product out, but i have got a spatula from my previous cream which was finished, so it is not an issue for me anymore. I would totally recommend this one, as the name suggests it is a good hydrator aka aqua option.
Buy here:
---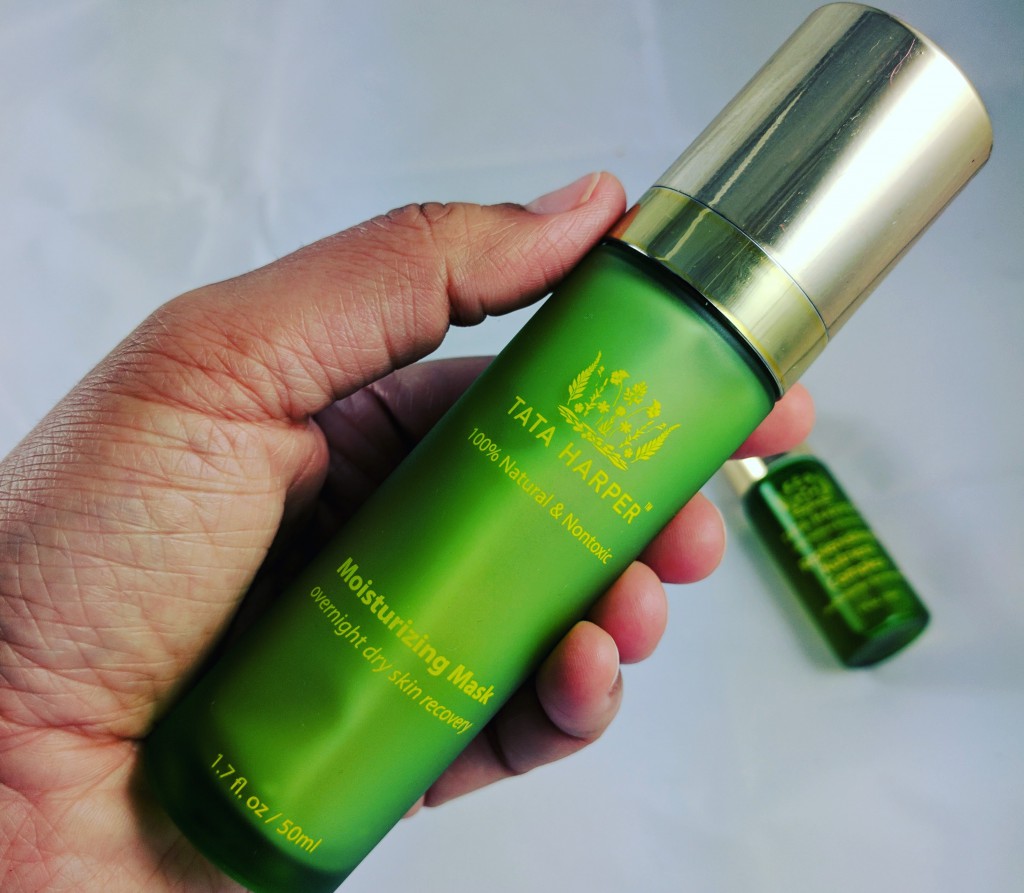 Winter is all about moisturizing and caring for the skin, whether it is dry, dehydrated, oily or combination, from the weather as well as from the heating systems inside which deprive the skin of the much needed moisture. I love a good moisturizing mask, i am not saying i need it to do 100 things but at-least it should do what it is meant to do. I bought this moisturizing mask from Tata Harper in preparation for the winter season and here i am with a review after using this on and off for last 4 months and still have few uses left in it.
As per the Tata Harper website " This rich mask, powered by our proprietary Moisture Molecule Complex, provides ultimate hydration and moisture to even the most dehydrated, stressed skin. Helps replenish lost moisture, delivering a dramatically replenished look and restoring a dewy luminosity for the look of youthful cushion."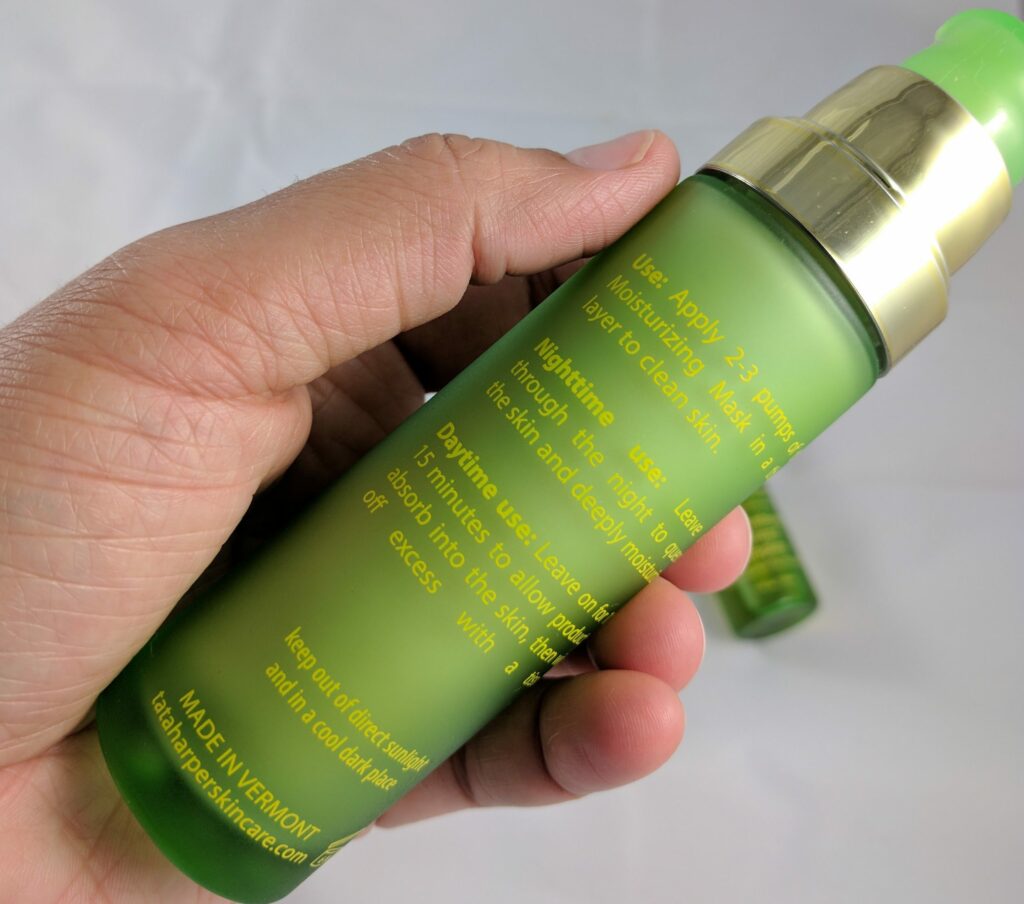 I did not bought this because my skin is dry but for some extra hydration for my combination skin  which is more of dehydrated during winters. I was expecting some stunning results from this mask as i have used and loved the Tata Harper Resurfacing Mask. So i have used this product for atleast 4 month and in every possible way, as a 15 minute mask and as a overnight treatment. I must say the moisturizing part is okay, like i didn't wake up with oil on the skin or any plump or glow as it claims. I used 2-3 pumps every other night after cleansing my face. And the days when i used this as a mask, i followed with a serum, few drops of my face and moisturizer.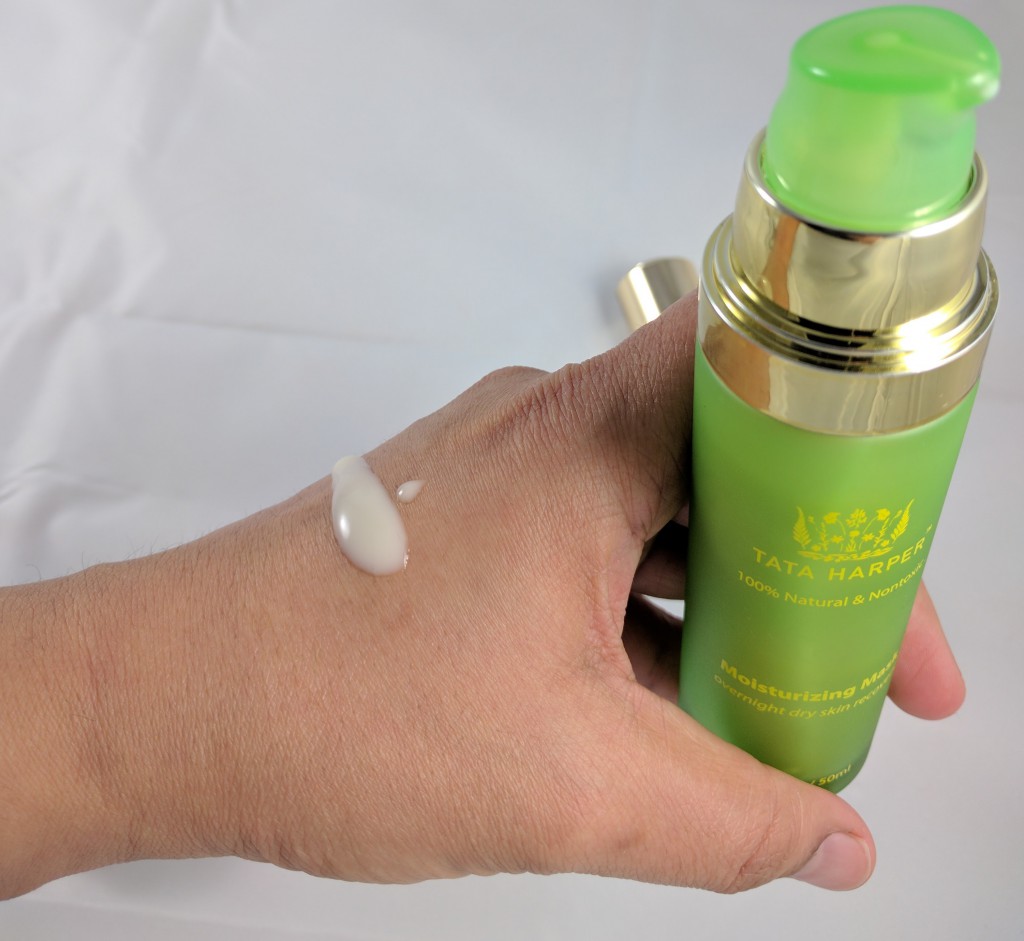 Every time i open the bottle of this mask, it feels and smells of natural ingredients, the smell somewhat similar to the Purifying cleanser, but not in a nice way. Apart from all these extra details, the main point is if this mask, keeping in mind the high price point of it, did something extra ordinary as claimed. I must say, i did not notice or felt anything extra than just moisturizing and that too i didn't feel much because i had to do my full skincare routine including mixing few drops of my face oil with my moisturizer to get that glow and hydration. This mask retails for $150 CAD for 50ml which is too much for a moisturizing mask and did nothing extra ordinary than my other masks. (By the way, i am loving few samples of hydrating masks from Nuxe, Clarins and Bobbi Brown)
Have you tried this mask, did it work for you?
Buy Here:
---
According to Dior, "Diorific Matte Velvet Color Lipstick is an easy-wearing matte whose secret lies in its unique use of an exceptionally soft and velvety micronized silicon powder. The "powdery" silicon smoothes color with no streaking while striking a subtle balance between hold and comfort. Unlike traditional matte makeup, this formula continuously moisturizes lips without drying them. Finer, sheerer and less opaque, Diorific Matte radiates color with a subtle velvety finish."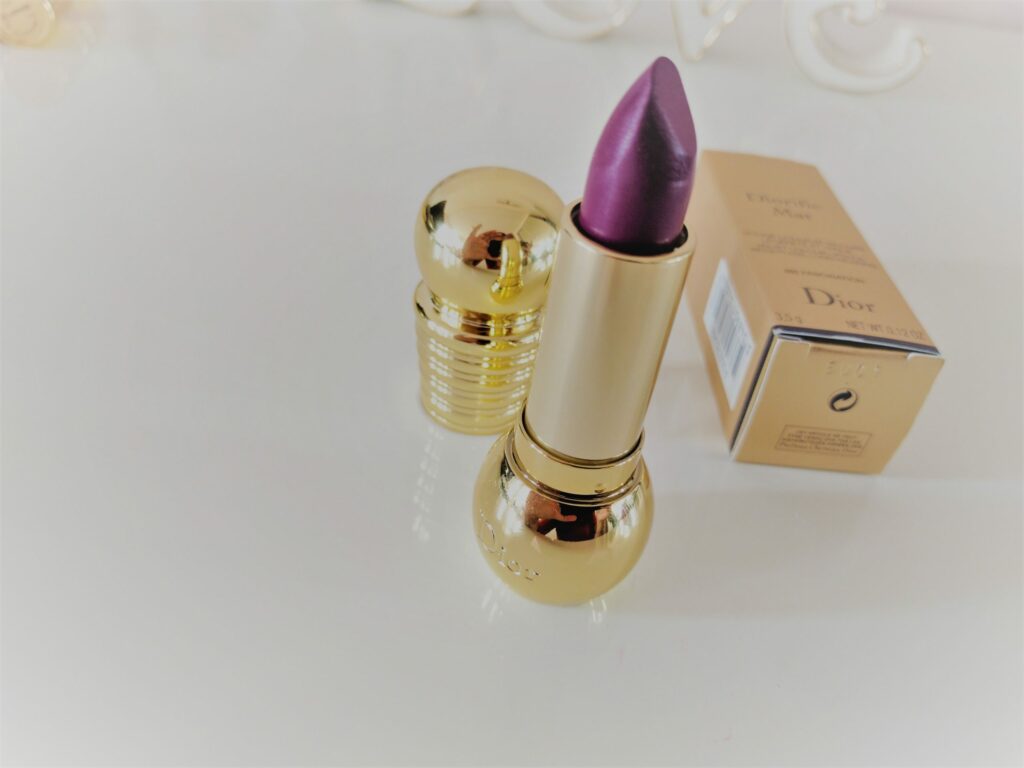 I ordered this lipstick once it became available online from The Hudson's Bay. There were four colors launched for December 2016 and I wanted to buy Fascination and Charm but Charm sold out quickly. I wanted something both classic and suitable for my skin tone and plum is always a safe bet. Fascination 880 is a classic plum shade.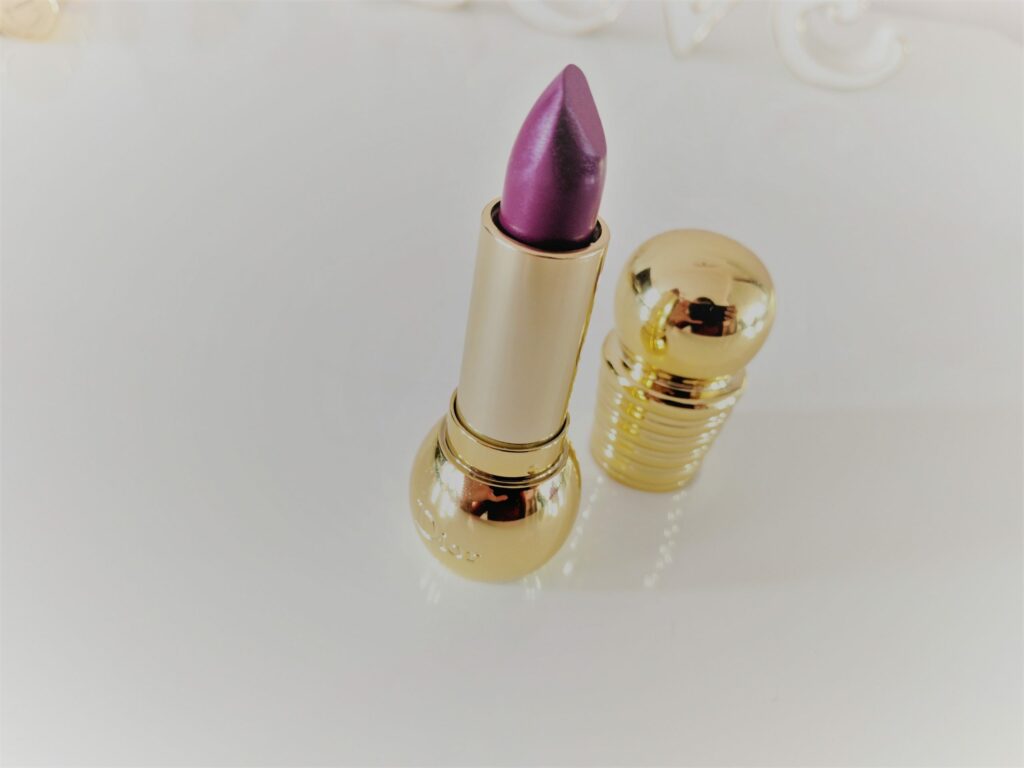 First of the all, the packaging is so gorgeous, the lipstick is enclosed in a golden metallic casing which has beautiful round ends and some lined detailing in the middle. It looks and feels very luxurious.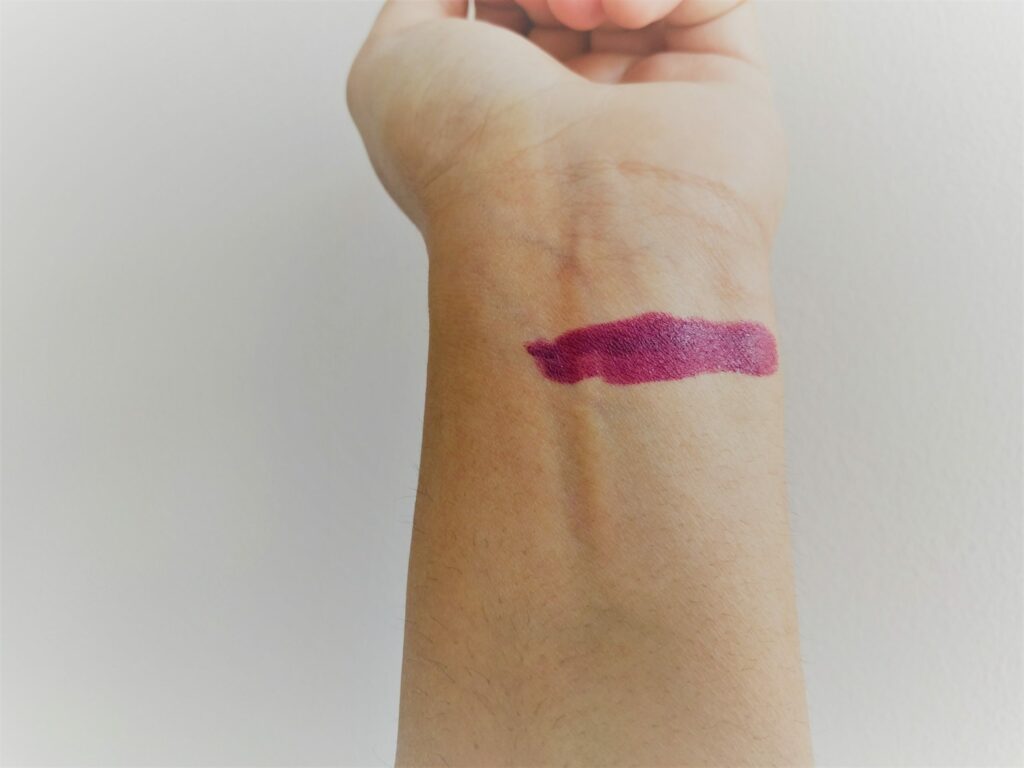 The formula for this lipstick is full coverage, smooth and flawless. This matte has a very soft texture which feels very light on the lips. They give a very subtle luminous sheen to the lips.  The lipstick does have the regular Dior lipstick scent. I am totally in love with this one and this is going to be my staple during fall and winter.
What is your favorite lipstick for fall and winter?
---
Marc Jacobs Beauty products have been on the top of my wishlist, whether it is their makeup or the blushes. I am slowly and steadily building up my collection from this brand. Marc Jacobs is a well-known name when it comes to fashion and now for Beauty also. I am always looking to have the products that work well as well have a nice quality, so that is natural for me to be drawn to Marc Jacobs Beauty. Marc Jacobs Beauty Air Blush Soft Glow Duo is available in 5 shades and I picked up Marc Jacobs Beauty Air Blush Soft Glow Duo in Flesh and Fantasy from Sephora. It is so beautiful that I could not control myself to click pictures first and then touch it, you will see in the pictures I have already dipped my brush into it.
Marc Jacobs Beauty Air Blush Soft Glow Duo ( CAD $57) is described as an innovative powder blush duo palette with two shades for customizable color that delivers foolproof radiance all day. This blush is infused with Japanese air powder for the perfect cheek look. Air Blush is created using a process called soufflage, means air-whipped in French, for a silky-soft, cream-like texture that blends effortlessly with the complexion. The unique striped pattern on this blush is inspired by Marc Jacobs dress.
The blush is very lightweight and very easily blendable. The light shade is meant to highlight and the darker shade is for adding color to the cheeks, I prefer to swirl my blush in both the shades and then apply on the apples of my cheeks. It gives a really natural and radiant effect to the cheeks.
The staying power of this blush is amazing, I do not have to worry about it the whole day for around 7-8 hours. If I go a little heavy handed, it still blends in so nicely. I picked up the shade 506- Flesh and Fantasy which is a medium peach and the result of both shades mixed together is radiant peach shade which looks very natural on my medium tan skin tone. The product is buildable and in my opinion, will suit most of the skin tones. The packaging of the blush is so luxurious, sleek black case with button closure.
This is one of my favorite blushes at the moment and I do not see it going anywhere from my favorites list anytime soon. Marc Jacobs Beauty Air Blush Soft Glow Duo Flesh and Fantasy is available at Sephora Canada.
---
---